ART & LITERATURE

'ART & SOUL
ENTERTAINMENT

TELEVISION

GARDEN LIFE

NATURE

FOOD TALK

CONSUMERS, BEWARE!

FASHION

GLOBOSCOPE

BRIDGE

ULTA-PULTA
EARLIER FEATURE

TRAVEL

RELATIONSHIPS

DREAM THEME

TIME OFF

Cosmetic showing at Cannes
The latest edition of the world's most glamorous film festival, as always, attracted a battery of Bollywood biggies, but on the French Riviera Indian cinema was still miles away from being "the greatest love story ever told"
Saibal Chatterjee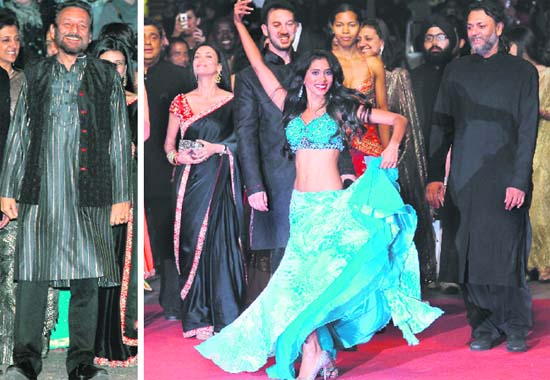 IT'S that time of the year again. The 64th Cannes Film Festival has been on and a significant segment of the Mumbai movie industry had turned its attention to the south of France. Every May, when the world's glitziest and most prestigious film festival unfolds over a period of 12 glamour-packed days, Bollywood denizens, both mainstream and not-so-mainstream, pack their bags with the best designer outfits and head to the salubrious climes of the French Riviera to hold the Indian flag aloft.
Red carpet role call
CANNES opens the doors to global fame. So, it is easy to understand why Bollywood stars and wannabes make a beeline for the red carpet. These personalities and the celebrity-obsessed media that feeds off them love going into overdrive when all eyes in India are fixated on the Riviera. It is no different this year. 'Red carpet' has become a buzzword and every Mumbai actress who is anybody, even Minissha Lamba, wants to be seen on the Boulevard de la Croisette.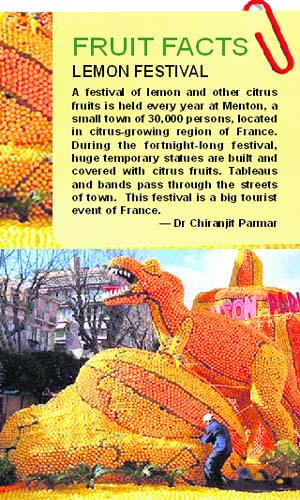 Mobile signals killing
honeybees
SIGNALS emanating from mobile phones may be partly blamed for the mysterious deaths of honeybees worldwide, a new study has claimed, although many experts seem unconvinced by the findings. In the first experiment of its kind, Swiss researchers placed mobile phones in beehives under controlled conditions and carefully monitored the reaction of the worker bees.
Viva Valencia
The birthplace of Paella and home to the legendary Holy Chalice, this beautiful Spanish city needs no more reasons to woo visitors, feels Tanushree Podder
HORCHATA, a delectable drink dating back to its Islamic era, between the 8th and 13th century, made its beginning here. It is also the home of beautiful Lladro porcelain. A cauldron of cultural blends, Valencia has experienced footfalls of the Romans, the Byzantines as well as the Moorish kings. Little surprise then that the city has umpteen influences on its art, culture and cuisine.
Stage act
Television actor Manav Gohil, who made a name for himself with shows like Kahaani Ghar Ghar Kii, Kasautii Zindagii Kay, Sarkar, Remix and Kkusum, has entered theatre in a bid to reinvent himself
FOR small screen star Manav Gohil, "Theatre has always been something that I have wanted to do. As an actor, if I only do what is available to me on TV and not grow, then my career will be finished very soon." Manav, who also did Darmesh Darshan's movie Bhanwra, which has not been released yet, says, "For me, to learn and reinvent myself is very important and theatre is something I have always regarded as the paramount school for acting.
'Awards do not make sense to me'
Says Salman Khan, who is back with his latest film Ready, in conversation with Jyothi Venkatesh
You have been working in the remakes of hit South Indian films. Is it a strategic move?
It is sheer coincidence that my three films Wanted, Ready and Bodyguard have been remakes of South Indian hit films. I did not consciously plan any strategy. It is just that when you remake a Hollywood film, the whole world has already seen it but when you set out with a remake of a South Indian hit, only the South Indians have been able to see them. It is now the reverse.
Penelope
not afraid of ageing
UNLIKE other Hollywood actresses, she goes with the notion 'change is good' and feels that this conviction she imbibes just because she is a European! Perhaps that is why Spanish beauty Penelope Cruz, 37, has not resorted to any artificial add-ons to make her skin wrinkle-free! Cruz said that she did not share the Hollywood obsession with eternal youth because she is Spanish.
SOCIETY
Maverick of the skies
Air Cdre Mehar Singh was an ace pilot. But for his innovative bombing with Dakotas followed by the landing of the first one at a strip in Poonch, that tract of India would have been lost to Pakistan. He also landed the first Dakota at Leh on an unprepared surface, writes Lieut-Gen Baljit Singh (retd)
ONCE the history of any war is diligently imbibed, certain actions and deeds of individuals get imprinted so firmly in memory that they resurface time and again, with the least provocation. So it was that the mere mention of a school child's last name, a few days ago, brought to mind in a flash her late uncle, the indomitable Air Cdre Mehar Singh, D.S.O., M.V.C.
From fame to notoriety
Major-Gen Pushpendra Singh (retd)
SOON after the British defeated the Sikhs at Sobraon, Capt Sir James Abbott, KCB, an officer of the Bengal Artillery, was appointed the first Deputy Commissioner of Hazara district bordering the Pakhtun lands. He was immediately faced with lawless gangs of soldiers of the Sikh Army, who harried the British and ravaged the land to make a living.