COLUMNS



THIS ABOVE ALL

TELEPROMPT

GOOD MOTORING

LIFE'S LESSONS

LEXICON
FOR CHILDREN



CROSSWORD

RHYME TIME
Earlier Feature


TELEVISTA


AUDIO SCAN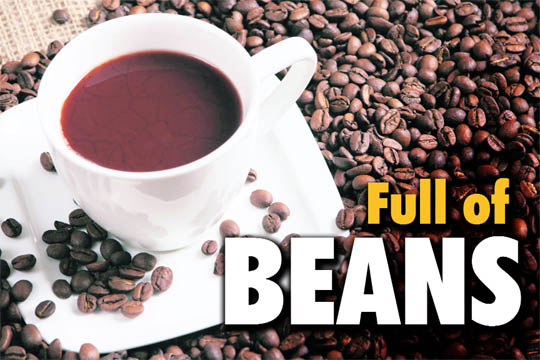 With the winds of change sweeping the metros, Café culture is fast gaining roots in cosmopolitan cities. Coffee shops are emerging as popular hangout zones for the young urban crowd. For some, these offer a quiet refuge while for others these are a place to have endless sessions away from prying eyes, writes Debayani Bose
It is balmy summer evening and a popular café Coffee Day (CCD) outlet in upmarket Park Street area in a metro is brimming over with people savouring frappés, cappuccinos and brownies with a generous dose of gossip.



Coffee break
An Indian cricket centenary
2011 is the centennial year of the first tour of England by an Indian cricket team. The All-India team was captained by the Maharaja of Patiala, Bhupinder Singh, writes Subroto Sirkar
We in India like anniversaries and love cricket. The two come together right now, as it is the centennial of the first tour of England by an all-Indian cricket team. The opening match of this historic tour began at Oxford on June 1, 1911, with All-India's openers Keki Mistry and Rustom Meherhomji going into bat after A.J. Evans led the university out to field. The photograph, which is in the MCC collection, has the two teams posing outside the pavilion.