Career Hotline
On the right track
Pervin Malhotra
Q. I have done Class XII in arts stream. Tell me some institutes in north India for physical education courses.
— Bhushan Naiwal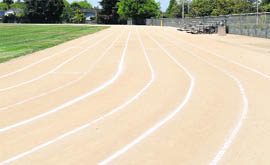 A. To begin with, you can pursue a bachelor's degree in Physical Education (BPEd), which is a three-year course offered at several universities. BPEd can also be pursued as a one-year course after graduation.
Here are some universities in north India which offer regular BPEd degrees (Where the duration is more than threeyears, it is specifically mentioned). You can get the details from their respective websites.
Government Postgraduate College, Sector 11, Chandigarh (wwwgc11.com)
BPEd (4-year integrated)
Guru Nanak Dev University, Amritsar (www.gnduonline.org).
Five-year master's in Sports Sciences. The course will have a scientific and technical approach which would be different from MPEd or MA (Phys Ed).
Aligarh Muslim University, Aligarh 202 002 (UP)
Banasthali Vidyapith, PO Banasthali Vidyapith, 304022(Raj)
Barkatullah Vishwavidyalaya, Hoshangabad Rd, Bhopal 462026 (MP).
Banaras Hindu University, Varanasi 221005
Delhi University, Indira Gandhi Institute of Physical Education & Sports Sc), B-Block, Vikaspuri, New Delhi 110018 (www.igipess.com).
Devi Ahilya Vishwavidyalaya, Indore 452001 (MP)
Dr BR Ambedkar University, Agra 282004 (UP)
Lakshmibai National Institute of Physical Education (Deemed Univ), Shakti Nagar, Gwalior 474002 (MP)
Motilal Nehru School of Sports, Rai, Sonepat 131029 (Har)
Mohanlal Sukhadia University, Udaipur 313001
Rani Durgavati Vishwavidyalaya, Jabalpur-482001 (MP)
Jivaji University, Vidya Vihar Gwalior 474001
Rajasthan Vidyapeeth, Udaipur 313001
Kurukshetra University, Kurukshetra 1361119

Best courses in design
Q. I am studying in Class XII (science). I am deeply interested in pursuing a Bachelor's degree in India. But I am a bit confused about its future prospects. I am also interested in interior designing. Please tell me about the courses available after Class XII.
— Lamha Biswas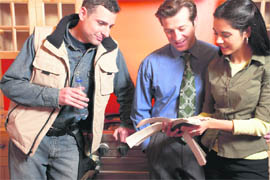 A. A Bachelor's degree in India is as good as a Bachelor's degree anywhere else if you want to pursue higher studies. Let me also inform you that our IITs and several other engineering and medical colleges are rated amongst the best in the world. So if you're in a field of study that is best suited to your personality and interests, then the future is as bright as you choose to make it.
Although aspects of interior design are taught at the bachelor's level courses in architecture (B.Arch), it's offered as a specialisation at the M.Arch level.
Of course we now have number of bachelor's degree programmes in Interior Design as well.
The eligibility for most of the shorter duration diploma-level courses in interior design offered at polytechnics and schools of design is a pass in Class XII. It doesn't matter what subjects you have taken, as long you are reasonably good at drawing and have a feel for colours and design.
But if you want to join the Centre for Environmental Planning & Technology, Ahmedabad's School of Interior Design, which offers one of the finest five-year courses in the subject integrated with the fundamentals of architecture, then you must have had Maths as a subject in Class XII.
For details regarding the eligibility and selection for CEPT's courses, log on to: www.cept.ac.in
Lingaya University's School of Built Environment & Design, (in collab with the Michigan State University), Faridabad (New Delhi) (www.lingayasuniversity.edu.in)
Bachelor's in Interior Design (four years)
National Institute of Design (NID)'s Faculty of Industrial Design (www.nid.edu)
Graduate Programme in Design with a specialisation in Furniture & Interior Design (four-year).
Selection: competitive admission test, followed by a workshop and interview for shortlisted candidates.
Sir JJ School of Art, Mumbai. BFA (Craft - Interior Decoration) four years
School of Interior Design & Institute of Environmental Design, Vallabh Vidya Nagar (Guj) offers a 4-yr Interior Design Course.

Hospitality industry
Q. I completed my graduation in commerce in 2010 with 49 per cent marks. Now I want to do my post graduation in a hotel-related field so that in future I can do my own business...for example, run my own catering firm. So please suggest some reputed colleges from where I can complete such course or diploma, and get good exposure to this field. Also tell me whether with my marks will I face any problem in getting admission.
— Varun Kathuria
A. You could either pursue a PG programme in Hotel Management offered by several institutes. Except for a few specialised ones, most courses require a bachelor's degree in any stream.
The National Council of Hotel Management & Catering Technology (www.nchmct.org) offers an MSc Hospitality Admin at IHM Pusa, Chandigarh, Hyderabad etc.
Indian School of Hospitality (ITDC & Amity University) offers a PG Diploma in Hospitality Management (1-yr), PG Diploma in Culinary Skills & Management 1-yr). www.itdc-idea.com
You can also opt for the (Graduate Management Trainee Programmes (GMT) of leading hotel chains like the Oberois, ITC, Indian Hotels (Taj Group), Hyatt (placement is virtually assured. Moreover, you even get a decent stipend (Rs 8,000 –10,000 p.m.) (www.oberoihotels.com/careers).
Some private institutes offer courses in collab with American Hotel & Lodging Assocn and other foreign bodies.
By and large, you should not face any problem with your marks for most of the courses, particularly the private ones. Do check the AICTE website for a list of the government-recognised courses.

Route to merchant navy
Q. I want to know what percentage is required in Class XII (PCM), if someone wants to do BSc in Nautical Science because I want to join the merchant navy. Which subject and what type of questions come in the entrance test?
— Jehangir Khan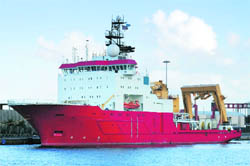 A. The eligibility for taking the Entrance Test for admission to the one-year Pre-Sea Diploma in Nautical Science leading to B.Sc in Nautical Science from IGNOU is a pass in (Plus II) or equivalent with physics, chemistry, maths and English as separate subjects with minimum PCM average of 55 per cent marks.
Age limit: 20 years.
This eligibility criterion is applicable for candidates who are selected through the entrance exam conducted by IGNOU.
However, for INSA/FOSMA/MASSA, company-sponsored candidates, an average of 60 per cent marks in PCM and 50 per cent in English are required.
For further details and application form log onto the IGNOU website: www.ignou.ac.in
The Shipping Corporation of India Ltd, Mumbai also recruits Trainee Navigating Officer Cadets (TNOC) for which also you need to undergo Pre-Sea & Shipboard Training leading to BSc Nautical Science under IGNOU-DGS project. Details: www.shipindia.com
The Directorate General of Shipping prescribes the criteria for selection of candidates for various pre-sea training courses in India. For comprehensive details, log onto their website: www.dgshipping.com

Counselling arena
Q. I want to become a career counsellor. Are there any degree, certificate courses available in this field?
— Malti Sagar
A. Career counsellors assess people's interests, personality, values and skills, and help them explore career options and choose a field of study or occupation. They also help them transition into the world of work or further professional training.
The field is vast and includes career placement, career planning, learning strategies and student development. And there is a shortage of good genuine counsellors in the country. Most of the recognised diploma courses in Guidance & Counselling require a postgraduate degree in Psychology or Education (BEd).
Check with the universities in your region.