Back of the book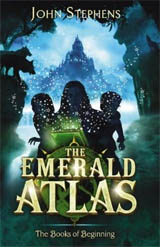 The Emerald Atlas
By John Stephens.
Doubleday. Pages 417.
THREE children. Two worlds. One Prophecy. They were snatched from their beds in the dead of night, when the world was covered in snow. Ten years on, Kate, Michael and Emma have grown up in a string of miserable orphanages, and all memories of their parents have faded. Arriving in the eerily silent Cambridge Falls, the children quickly realise there is something strange on ... With the discovery of an old leather book, an ancient magical prophecy is set in motion which will take them on the adventure of several lifetimes, to worlds outside their own.
Only they have the power to save the town, and their own future.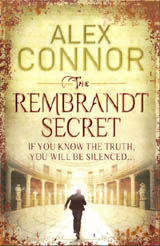 The Rembrandt Secret
By Alex Connor.
Quercus. Pages 551. Rs 250.
A centuries' old conspiracy is about to explode into the present with devastating consequences. The first victim was forced to swallow stones. The second was whipped to death. The third was stabbed in the heart.
A deadly serial killer is taking people down across London and New York. What did they all know? Why were they butchered? Who else is in the killer's sights? And how can they be stopped?
The book is a page-turner that combines deadly murder and the hidden truth behind one of the world's most famous artists.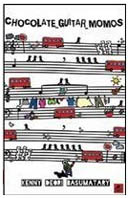 Chocolate Guitar Momos
By Kenny Deori Basumatary.
Tranquebar. Pages 243. Rs 200.
The book kicks off with young, aspiring musician Joseph getting kicked out of a relationship, yet again, by his third girlfriend. Believing that relationships won't work out unless they're destined to be, he decides to track down a girl he believes might have been his soulmate --- a girl who had smiled at him from a bus stop across the street eight years ago.
The minor obstacle: he knows nothing of her — no name, no address, nothing. The major obstacle: he doesn't even remember her face!
The only thing he does remember is that she was wearing a grey skirt. Harnessing the reach of radio and the Internet, and dragging along his skeptical but loyal buddy Utpal, Joseph embarks upon his search for his soulmate. Laugh-out-loud moments and incidents ensue.