Realty Regulator
The debate over real estate regulator is raging as the draft of the new regulation Bill has been sent to the Law Ministry for comments. The regulatory regime will bring the much-needed transparency and fair play in the sector that is rife with allegations of malpractices, writes Geetu Vaid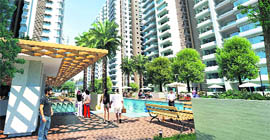 Touted as the sunrise sector of the Indian economy, the real estate sector is not bereft of its dark alleys where shady deals and dealers thrive at the cost of vulnerable customers. Transparency has been the foremost casualty in this unregulated sector where each customer is dogged by doubt and mistrust. A buyer stepping into the realty mart has to manoeuvre through high prices, under-hand practices, double-edged contractual clauses etc.
Rate hike may not impact housing sales
New Delhi: Housing sales in top tier-II cities are unlikely to be largely impacted by interest rate hikes due to increased demand and buyers' less reliance on bank credits for owning dwelling units, Crisil Research said has said.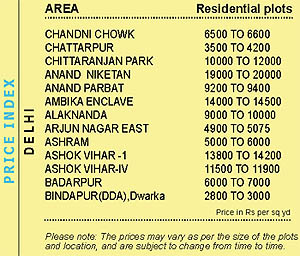 A CHANDELIER FOR YOUR HOUSE
You have been shopping throughout your life-either for self or for your house or for a dear one. Nothing in the market attracts you now. You are always on the lookout for something exclusive. You don't come across any such thing. If ever you find it, its cost is prohibitive.
Tax Tips
Don't ignore acquisition cost
Q. A piece of land was purchased by our society in April 1980 for Rs 65,000 and registry charges of 6,500 was paid (Total Rs 71,500). This was purchased on cooperative basis by 42 members. So, 42 plots (residential) of 250 sq yards were distributed among us, and the remaining portion was left out for streets.
REALTY BYTES
SARE launches 'Springview Floors'
After successfully launching eight projects across the country, South Asian Real Estate (SARE) has announced the launch of third phase of its 76-acre integrated township in Ghaziabad called "Springview Floors".