Make a SPLASH
With the rain playing hide 'n' seek and no let up in the humidity, a rain dance party would be a wonderful way to beat the heat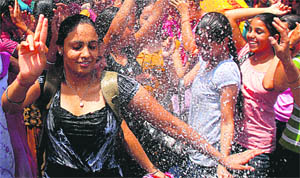 When that I was and
a little tiny boy,
With hey, ho, the wind
and the rain,
A foolish thing was but
a toy,
For the rain it raineth
every day…
Well, William Shakespeare seemingly saw a fairly long rainy season. And our good old grandparents back home too. Scream out global warming, we wouldn't know what it means to see rain splashing on the window panes for days together, we wouldn't know what it means to sit in the verandah observing the little drops making varied shaped puddles.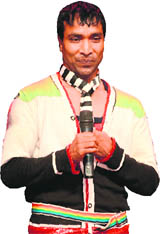 Spring in step
The biggest damage that you can do to yourself is when you stop dreaming. And then there are those who would never give up, for all they have is dreams and a heart that never gives up on them. Dinanath Singh, one of finalists who has made it to Star Plus's dance reality show Just Dance, is a contestant from the 'never-give-up-on-dreams' category! This fruit seller from Chandigarh is all set to give a shape to his dreams as he prepares for the reality show.





RIGHT MOVES: Dinanath Singh

CHILL OUT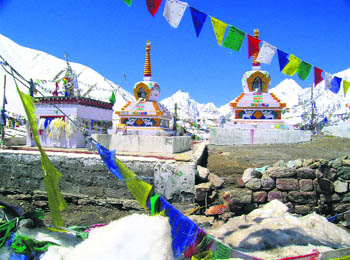 Heavenly solitude
Our plan to complete the circuit from Shimla to Manali via Kinnaur and Lahaul Spiti was entirely dependent on Mother Nature. Incessant rain at the onset had suggested snow in the upper reaches of Himachal Pradesh and closure of Kunzum La, the pass that takes us to Lahaul. We decided to take our chances, nonetheless, and plunged ahead to Kaza from Tabo.


FAITH flow: Kunzum Pass

IT'S A BEAUTIFUL DAY
Treasure trove
If you thought stupas were present only in Sarnath or Sanchi, you sure have not visited Sanghol, which is not even an hour's drive from Chandigarh. How about a journey back to Harappan times this Saturday?
Shades of the city
If you live in Chandigarh, you have enough reasons to talk, write and discuss about City Beautiful.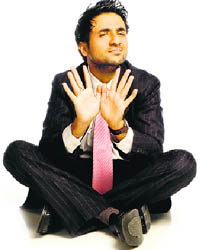 In comic vein
Love it, hate it, but you just can't ignore it. You might debate on whether it should be banned or not, whether it's bordering on the vulgar or has crossed the line, one thing is for sure…you will talk about DK Bose. So, when Vir Das gets candid over the phone about his upcoming flick, Delhi Belly, we can't help but begin with the controversial track. And Vir takes no time to come to the defense of the song. "We didn't invent any phrase; these have been there ever since, we only used it creatively."




Getting Candid: Vir Das

FIRST DAY FIRST SHOW
Twice the fun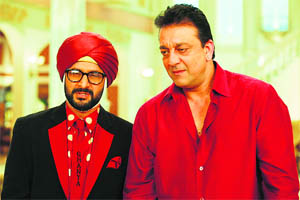 This Friday opened to two sequels Double Dhamaal and Cars 2. While the first one is tale of four losers, Roy (Riteish Deshmukh), Adi (Arshad Warsi), Manav (Jaaved Jaffrey) and Boman (Aashish Chaudhry) trying to be millionaire overnight, Cars 2 is a journey of Race car Lightning McQueen and tow truck Mater. While critics gave a mixed response to Double Dhamaal, some calling it 'uproarious situational comedy', others lambasted it for an 'overdose' of it.
Reel magic: A still from the movie Double Dhamaal


Star track
B-town takes a leaf from South
There is a spate of South-Indian films being remade successfully in Bollywood. The trend started with Ghajini. Take a look at past and upcoming remakes of South-Indian films and made by directors from down South.

Big B to sing in 5 languages
Amitabh Bachchan is super excited for his upcoming film Bbuddah-Hoga Terra Baap. The superstar is on a promotion blitzkrieg to make sure that he creates maximum hype and hoopla around his film!



n Re-ignited
n Pregnant Heroine
n Clooney is single again
n Up, close & personal
n Demi documents Nepal
n B-town magic
n Sallu not fond of desi girl
n Iran-bound

Chatter box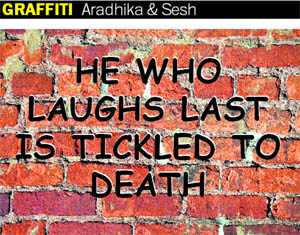 Ayushman's film debut
Ayushman Khurana, the witty anchor of Just Dance, is now all set to debut on the big screen. An Indya source claims, "The movie has not been titled yet but it is the love story of a guy from Delhi and a girl hailing from Bengal. Ayushman plays the lead and the actress has not been finalised."

n Ratan's wedding trousseau
n Grooming stars
n Gauri-Jagya's first night
n Vivan Dsena loses weight
n Simi Garewal's Freida encounter