Owing to the increasing importance of health administration and healthcare management, the demand for trained personnel in hospital administration has been constantly on the rise. Everyone can't be a trained doctor or a nurse, but there are other prospects too which can help one become an effective and useful person in hospital administration.
Hospital Administration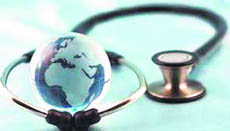 Since childhood everyone comes across the phrase "Health is Wealth". Not everyone can be a trained doctor or a nurse. There are other prospects, too, which can help one to become an effective and useful person in hospital administration. A special course in "Hospital Administration and Health care Management" has been designed. It is one of the most lucrative and important careers in the health sector. Health management is among the top 10 millennium professions, according to a recent US survey.


Careercature
Sandeep Joshi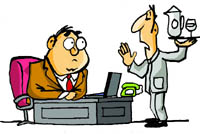 I know how to behave, Sir! I am a Phd holder!

Career Hotline
Options in journalism
Prospects of analyst
M.Sc in IIT
Scholarships for girls
Check out engineering streams
Upgrade skills
Swift Group offers new courses
Plans to set up deemed university in Punjab
Chandigarh: For the first time, Swift Group of Colleges (SGOC) has introduced new courses in management and humanities, which are open for admissions.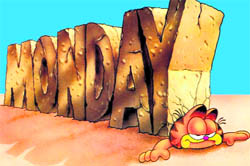 Beating the Monday blues
We may have passed out of school years ago but there is one feeling that still remains with us - Monday blues. The thought of waking up early and going to work after a two-day weekend seems daunting. As Sunday night approaches, the fun and relaxed atmosphere of the weekend becomes a faint memory. Since we frantically wait for the weekend it is natural to feel gloomy and distressed on the day that follows it.
Kerala could become India's new Silicon Valley
Dubai: Kerala could well become an IT hub as the advantages enjoyed by Bangalore, the country's 'Silicon Valley', start to wear thin, said a senior IT official here.
Sharda varsity offers scholarships
New Delhi Recognising the intellectual talent of meritorious students, Sharda University has announced scholarships worth Rs 25 crore. Sharda University's Scholarship Programme is one of the most comprehensive one.
Do you feel motivated?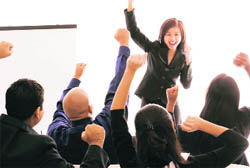 Though it requires a personal investigation and research to remain always motivated, here are certain strategies which keep one motivated almost all the time.
All the people who are most productive know the time when they are the most productive. Some feel they are most productive when they take a strong tea, others prefer cold drink or coffee. Still others feel they are most productive when they work with cooperative colleagues. But in the modern workplace scenario, all such things can't be possible at all the times.
Banking and telecom sectors witnessed a significant upsurge in hiring activity in May, says Naukri Job Speak Index
Hiring activity gains momentum
The service sector witnessed an uptrend in the hiring activity, with the job indices for telecom and banking sectors moving up by 24 per cent and 13 per cent, respectively, in May over April.
Scaling the corporate ladder
In today's highly competitive scenario, achieving success in the corporate world is an uphill task. It is, in fact, a challenge to hold on to one's job, much less than get a promotion. However, instead of getting discouraged, professionals should work towards moving up the corporate ladder.
AppLabs to hire 1,000 engineers
New Delhi: Software testing company AppLabs has plans to hire 1,000 engineers this year to test software products being sold to different verticals. "Demand for software testing is increasing. With increasing awareness among people, more people are getting attracted towards this service," Abhay Rao, AVP, Human Resource, AppLabs told PTI.