Lucrative options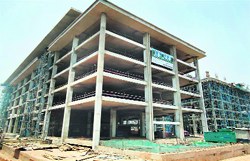 A stable realty market and a robust hiring and retail scene has brought commercial properties high up on the list of investors in the real estate sector. Prices of commercial properties have shown considerable appreciation in the first half of 2011 all over the country. With the effects of slowdown waning the companies are in consolidation and expansion mode so the demand for office as well as retail space has grown considerably.
Construction in full swing at a commercial project in Chandigarh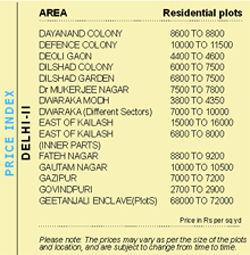 REALTY GUIDE
REALTY BYTES
Paramount City Square
Paramount Group launched retail complex —'City Square' — at its 'Paramount Emotions' project in Noida. City Square is a part of the 12-acre project located in Noida Extension. The complex is spread over an area of 20,000 sq. ft., and will be operational from December 2013 for its residents.
green house
Break the hedge tradition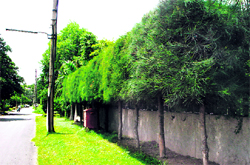 Concepts in horticulture need a genuine change. Talk of privacy and we have in our mind a hedge. One can see hedges along the pathways and for every periphery we have box hedges. The stereotype visuals are making the otherwise interesting subject dull. So let's use our imagination in this section too and have something that will make the neighbours and visitors say 'it's different'.

Casuarinas being grown as a screen
Hotels at religious locations
Hospitality firm Sarovar Hotels and Resorts recently entered into a partnership with Africa-based Madhavani Group firm Marasa Hospitality to operate hotels at religious destinations across India.