Promising avenues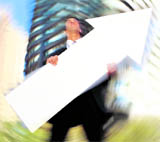 As India's economy continues to witness many new developments, several career avenues are opening up. There's optimism across all sectors. For a student deciding about which career path to take, choices can be confounding but an intelligent appraisal of options and gauging the growth path of each sector will present a clear picture about what future will hold for a particular stream. Students should equip themselves adequately so that they become industry-ready to be picked up for jobs as they pass out from different institutions.


Careercature
Sandeep Joshi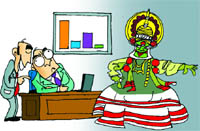 Sir, remember you only had said that every new employee should be given full freedom to express himself

Career Hotline


Fashion a bright future


MoU with US varsities


Part of Supply chain


Go for top-class institution


Study in US
Successful NETwork
Networking is an important tool for career growth and it is very important to carry out networking relationships in the right way. In the tech-driven world more and more professionals now network through webspace. Networking sites provide ample opportunities to young professionals to increase and consolidate their network and add worth to their career competence. There are a number of sites that a person can choose and use for professional networking.
Office Mantra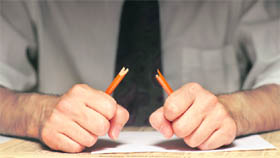 Deal with desk rage
Do you fly off the handle because colleagues annoy or irritate you? Desk rage taints your reputation and creates hurdles in your climb on the promotion ladder. This irritation inside you makes you 400-volt danger for others who may start maintaining a distance from you. They are scared because you can burst any time, with or without provocation.
Strong work attitude pays
A new study has revealed that having a good work ethic is more important than skills in securing a first job. Eight in 10 employers rated attitudes to work as important when recruiting for 'entry level' posts, compared to just 38 per cent who named literacy and numeracy.
Course chat
Bachelor of Planning course
A four-year Bachelor of Planning course to train urban planning professionals to serve the changing needs of the urban development market, is being offered at the School of Urban Management at Amity University, Noida. The course is interdisciplinary and international in nature, where students and faculty will engage in empowered production of knowledge. It will consider science, social science, engineering and humanities perspectives as complementary blends in understanding the planning and governance of urban and rural scapes, their publics and protest, housing and community spaces and infrastructures and environments.
Smart Strategy
Deft Balancing
"Sorry dude I cannot come out tonight, I am flat broke" This is a common statement that one would get to hear from students, especially from those studying abroad.
Right Guidance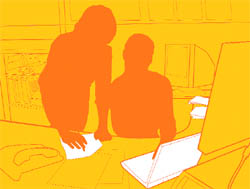 Paves Road To Success
With college admissions in full swing, there are hundreds of students for whom entering a college or getting into a new course is like stepping into a dark alley as they are not clear about their career goals and what they want to do in life. The limited vision and perspective of friends, family members and well wishers is of little help for the confused students. Many of them stray into fields that hold no interest to them and cause dissatisfaction and stress later on in life.
Campus Placement
Over 120 companies visited the campus of Jagan Institute of Management Studies (JIMS), Rohini Sector 5, Delhi, for placement this year and offered lucrative deals to the students of the PG Diploma in Management (PGDM) batch of 2009-2011.
Positive Growth
The gloom of economic crisis on the job market is over. Most people who lost their jobs in 2009 have either been re-hired by their old employers or found new jobs, a survey reveals.
Happiness @ work
Even if you have all sorts of information about a situation, it is advisable to take the opinion of someone who has hands-down experience or local knowledge about the circumstances.
Fortnightly Quiz-391
1. Who is known as the founding father of the People's Republic of China?