Notes from the campus…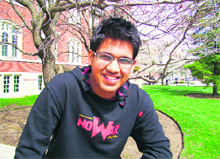 Gearing up for college this Fall? While over a hundred and twenty thousand sites will tell you how to get set, none will actually show what's in store. Fiction on college life may not be true in all respects, but they get it right nevertheless. A book to give a preview of what's the life like, the characters, the experience, anxieties…for those who need a bit of 'literary preparation' here are some great campus novels and why you should be tucking onto them on your way to the campus.
Aayush Gopal Dawra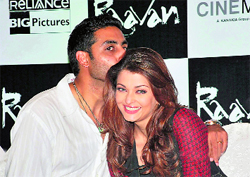 A PREGNANT pause
Day 1: Amitabh Bachchan tweets that he is soon going to be a grandfather.
Day 2: Best wishes start pouring in.
Day 3: Madhur Bhandarkar's Heroine is shelved and Raj Kumar Santoshi's Ladies and Gentlemen is delayed.
Day 4: Debate on whether or not there should be a pregnancy clause sets in.


Would-be Parents: Abhishek Bachchan& Aishwarya Rai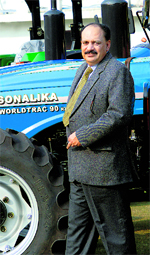 SUCCESS MANTRA
Seize the moment
The first Green Revolution in India during the early seventies had Amrit Sagar Mittal hooked. Son of a service class father, Amrit dropped out of college in the second year of graduation. Making the most of government schemes rolled out for farmers, Amrit started supplying pump-sets. Soon, he was into manufacturing farm equipment. Today, the group founded by him, Sonalika, at Rs 5,000 crore, is one of the largest corporate groups in India. State-of-the-art production units, experienced teams and tailor-made solutions have made Sonalika a favourite of customers in India as well as abroad. The man who started it all, Amrit Sagar Mittal, (he later completed his graduation) shares his take on success.

THINK BIG: AS Mittal
No marriage blues for Shilpa


Clearing the air over her alleged troubled marriage and pregnancy, Bollywood actress Shilpa Shetty has rubbished such reports saying that she is "happily married" and is not in the family way. "1st I hear am preggers (NOT true). Now I hear my husband's having an affair from the press. Common for papers to stoop low to sensationalise false...(sic)," Shilpa said on micro-blogging site Twitter.

Suyash on cloud nine
Suyash Kumar, aka Neel who is busy making life hell for Panchi in Pyaar Kii Yeh Ek Kahaani, has bagged a role in Balaji's latest show Bade Achhe Laggte Hai on Sony. Viewers have loved the recently launched show and Suyash who has already stated shooting for it, is on cloud nine.



dream role: Suyash Kumar

Why Sanaya loves Khushi
Sanaya Irani is having a great ball playing the small town girl Khushi in her new show Iss Pyaar Ko Kya Naam Doon? Explaining herself she says, "Khushi never gets intimidated or scared by people around her.


SELF LOVE: Sanaya Irani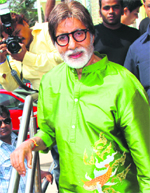 Test of times
Amitabh Bachchan is a brand-name and he has been able to sustain himself over a very long period of time instead of fading away like many of his contemporaries. Big B has been in the industry for the past three generations. Over the years, the industry, films, filmmaking, and audiences have changed. The legendary actor talks about being witness to the way everything has changed in Bollywood and what he is looking forward to.



Forever new: Amitabh Bachchan
Murder 2 is a dark and scary thriller: Emraan
Emraan Hashmi does not like being called a serial kisser. He wouldn't mind being called a serial killer. Incidentally, Murder 2 is about serial killings. The talented actor talks about his upcoming film, the lovely Jacqueline Fernandez, and doing films outside the Bhatt camp.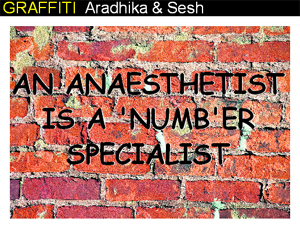 On the right track
The song Saathiya from Singham is a love ballad and it is already a success! Picturised on Ajay Devgn and southern beauty Kajal Aggarwal, this track is said to be one of the most promising romantic songs of this year.
Date issues
The remake of Agneepath is releasing in the second week of November. Short Term Shaadi was supposed to release in the first week of October but it has been pushed to the first week of December. Both films are produced by Dharma.
Reel to real
Since Zoya Akhtar's Zindagi Na Milegi Dobara is about a road trip, the cast of the film will go on a real road trip from Mumbai to Delhi and perform at a concert in Gurgaon. The film releases in 11 days.
Jeetendra's comeback not certain
Bollywood veteran Jeetendra, who was last seen making a special appearance in the Shah Rukh Khan starrer Om Shanti Om in 2007, says that he has not made up his mind on making a comeback in acting as of yet.
Success story
Both the Hindi and English versions of Delhi Belly are doing very well. Shows are packed and people are actually standing in queues to buy tickets! This has not happened in a long time.

Scarlett Johansson & Ryan Reynolds' divorce finalised
Scarlett Johansson and Ryan Reynolds have been granted a divorce, ending their marriage of two years. Signed off at the Los Angeles County Superior Court, their divorce was said to be amicable. According to documents filed in court, the couple had no prenuptial agreement. Hence the assets accrued during their marriage will be split evenly, reported a publication online.

Scarlett Johansson
Heroines wanted!
Vishal Bhardwaj is looking for three leading ladies to star alongside Emraan Hashmi in Daayan. Vidya Balan might do it. He also needs a heroine opposite SRK in the adaptation of 2 States and he needs a leading lady for the sequel to Ishqiya.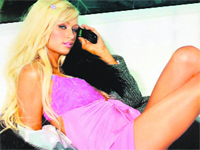 String of flings
Socialite Paris Hilton was spotted sharing a passionate kiss with her new rumoured filmmaker boyfriend Todd Phillips. The 30-year-old heiress who was seen hanging out with the Hangover filmmaker just days after her split from boyfriend Cy Waits, was caught on camera kissing the Hangover director recently inside Beacher's Madhouse at the Roosevelt Hotel in Hollywood, reported a website.

red handed: Paris Hilton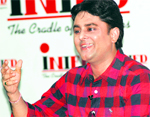 Talking about stars
This is a clear case of each to his own; either you believe in astrology or you don't. In both cases, you cannot deny its growing reach and effect on people who are normally not happy with the movement of their life.


Photo: S chandan
celeb point
Don't cash on tears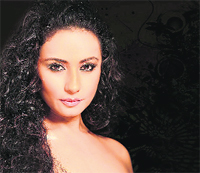 One thing that I have earned in the industry is having established my name as an actor who tops the list when it comes to playing characters based on real life! It is a very intriguing challenge. To live a character that has already lived a life. Illa Bose in Subhash Chandra Bose, Durga Bhabhi in Shaheed, Gudiya on the famous case of Gudiya who married again after her husband had disappeared. When he returned she had to go back to her first husband according to the laws even though she was pregnant from her second husband.
trendsetter
Spice of variety
Every person has a sense of style in his own right. Yet there are only few who'd attract the second glance, who have the power to make the camera go zoom on them. It could be tousled hair, it could be torn jeans. This week's face in the crowd is Kriti Giribhar, a student of stem cell and tissue engineering, Panjab University, Chandigarh, believes in trying a variety of clothes.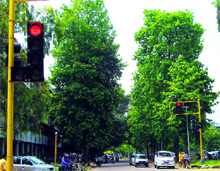 green thumb
Make room for a tree
A small garden does not mean plants which are smaller in size too. Tall trees can also fit well in large gardens. They are not always meant for large and open spaces only. Even narrow avenues may have some of them that grow in straight columns. Growing the trees of this region is not a problem as these are natural here. But what about those which are exotic for the region but have stood the test of climate?
standing tall: Buddha's coconut tree grown as avenue tree
MASTER CHEF
From the heart of Italy
Tropical Brushchetta delight
Bruschetta Bread Loaf
Salsa 2 - 3 tbsp
Pudina chutney: 2 - 3 tbsp

Music to the ear
The uncountable number of Punjabi singers… we've spoken at length about them, how about talking about people who add a little music to their life, the music directors! Bhinda Aujla is one such music director from Jalandhar who rates 'music' as the most divine thing of his life. Singing is one thing, making it hummable is another, an equally important task.


Bhinda Aujla
Three cheers to drinking!
Some people continue to drink heavily as they perceive positive effects like better conversational and joke-telling abilities, improved sex and more energy to stay up late partying — despite experiencing hangovers and fights.
Look alike?
We think South actress Kajal Aggrawal who is actually from Mumbai looks like Tanushree Dutta and Amita Pathak.