Gurgaon's New business address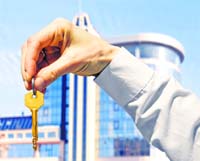 Glittering and bustling Gurgaon is, no doubt, the pivot of growth and trends in the realty sector in Haryana. Though the city had shed its "sleepy town" image a long time back and donned the "international city" tag, realty growth has not lost its momentum here. Saturation in the original area has led to "leapfrogging" as Haryana's most happening city continues to expand its golden reach. Already home to a vast number of MNCs that have swank offices here and plush residential complexes


Price Index
DELHI-III



GULMOHAR ENCLAVE
15000 TO 16500
GREATER KAILASH, I & II
9000 TO 20000
GREATER KAILASH-III
18000 TO 25000
GREEN PARK
12000 TO 15000
GREEN PARK EXT
10000 TO 14000
HAUZ KHAS
12000 TO 20000
HARGOBIND ENCLAVE
12000 TO 16000
INDRAPRASTHA EXT
7500 TO 9000
JANGPURA- A
14000 TO 15000
JOR BAGH
20000 TO 22000
JANAKPURI
10000 TO 15000
KIRTI NAGAR
10000 TO 15000
KAILASH HILL
10000 TO 12000
KALKAJI
12000 TO 16000
KAROL BAGH
5000 TO 14000

Building trends
Rollers to make buildings quake resistant
A civil engineer from Dr BR Ambedkar National Institute of Technology has come up with a novel suggestion for the builders who are into designing earthquake-resistant structures. The idea is to construct base-isolated structures, supported by a series of bearing pads, placed between the buildings and building foundation. Explaining the concept, course coordinator and assistant professor of the department Dr Rizwan A. Khan said, "It was simply as if a building is resting on frictionless rollers. When the ground shakes the rollers roll freely but the building above does not move. No force is transferred to the building due to the shaking of the ground and it does not experience the quake."
Ground Realty
Elegant ceilings
There was a time when false ceilings were considered fit for commercial or office buildings only. But now these are increasingly being used in residential units also and have become very popular all over. False ceiling is a sort of suspended ceiling provided inside a building below the floor slab or roof slab by leaving a suitable vertical gap between the two. Often, this gap is 9 inch to 15 inch. However, when the floor or roof level is high, the vertical gap can be more. It can be varied depending upon the height of the room and the ducts that have to be accommodated above the false ceiling.
REALTY BYTES
Whitbread to invest Rs 535 cr
UK-based hospitality firm Whitbread will invest 75 million pounds (over Rs 535 crore) in India by 2020 to fund its hotels business in the country. The company, which currently owns and runs two 'Premier Inn' hotels in India, has plans to operate over 80 properties in India in the next 10 years.
tax tips
Partition of HUF property
Q. I, the karta of HUF, own a house in Delhi. It is being assessed as HUF property. In the sale deed and in the municipal records it stands in my name only. The HUF consists of me, karta, my wife and my two daughters who are married. Now I want to divide the HUF property and funds amongst all members.