All in a NAME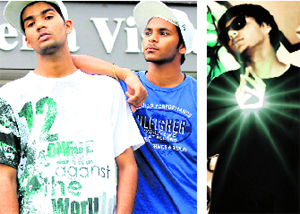 When Shanti Swaroop became narcissuscallicantzaros, not that it became a cause for concern but it became a reason to pause, reflect and ponder. Actually real names never suited a rapper's personality and profession." There are brand new reasons. "It can't be an easy name for a lot of reasons. People find it easier to register anything new and out-of-the-box. Secondly, many of us promote our music through the Internet."
ROCK SOlid: (L-R) 7D (in blue); and D Hades

Director prepares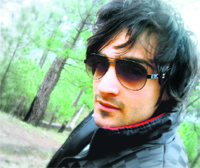 Abhishek Verma is a 21-year-old bubbling with fresh ideas. A DJ, known as Dj AaBi in Chandigarh circuits, voice recorder for CBSC's online programmes, amateur actor, documentary-maker and a web designing student, his hands are full! A graduate in media and film technology, the latest feather in his cap is acting in Shahid Kapoor-starrer Mausam. "I was working with Mausam's production team, when I got a chance to act," says Abhishek. He plays an NRI and shot a few scenes with Shahid Kapoor around Kharar and Nabha.

ROLE CALL: Abhishek Verma
FIRST DAY FIRST SHOW
Thrills and frills
Murder 2 has been directed by Mohit Suri. Hashmi plays a Goan cop Arjun Bhagwat alongside the 'hot' Priya, played by Jacqueline Fernandez. The movie is set in Goa in the backdrop of money, power and lust! With Mahesh Bhatt's traditional twists thrown in the plot and the music topping the chartbusters, Murder 2 might just be the best thing to be watched this year.
It's a beautiful day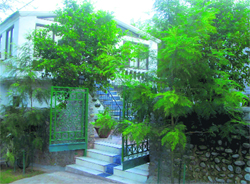 Re-treat in the jungle!
How nice it would be to find yourself surrounded by a dark forest, with a warm light breaking through the thickness! How nice it would be to be one with the sounds of birds, of wind criss-crossing through the tall trees…if you feel enticed, and yet refrained because planning a visit to such a place will require filing leave application in the office, then here is a simple solution called Siswan Jungle Lodge, Chandigarh-Siswan Dam road, village Nawanagar.
Sorted out!
Bollywood superstar Amitabh Bachchan today said that issues between his daughter-in-law Aishwarya Rai-Bachchan and producer of the film Heroine have been sorted out.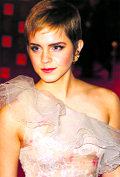 Emma casts a spell
Actress Emma Watson says that little children sometimes get scared of her as they think that she has the powers of her Harry Potter alter-ego and is going to cast a spell on them. Watson is seen Hermione Granger in the Harry Potter franchise since the age of 10 and in the film she often uses her quick wit and encyclopaedic knowledge to help her close friend. "Some little children are sometimes scared of me because they think I can do a spell, and that I really am magic in real life. And I've always found that really funny, and I try and kind of say, 'I won't do anything to you. It's OK'," says the 21-year-old.

MAGIC MOVES: Emma Watson
Portman, Benjamin name their son Alef
Oscar winner Natalie Portman and her fiancé Benjamin Millepied have reportedly decided to call their son Alef.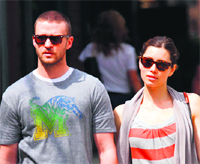 Another chance
Former couple Justin Timberlake and Jessica Beil is reportedly giving their relationship another chance. "Timberlake, 30, and Biel, 29, are quietly seeing each other again", according to a source. "They have been talking the whole time and decided to give it another shot. Jessica really wanted to get back together with him and Justin realised single life is not what it's cracked up to be," the source added.


TOGETHER AGAIN: Justin Timberlake and Jessica Beil
Willow Smith, a fashion icon
Hollywood actor Will Smith's pop star daughter Willow has been named an American fashion icon -- by designer Derek Lam.
A movie you can smell
After three consistent outlandish showcases of Spy Kids, the most entertaining and adventurous journey has not stopped, but takes its audiences to experience yet another adventurous Spy Kids, this time in 4D.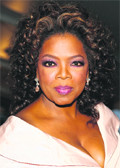 Oprah turns teacher
Former talk show queen Oprah Winfrey is now set to teach students of her school, which she established in South Africa. Winfrey opened the Oprah Winfrey Leadership Academy for girls in Henley on Klip, south of Johannesburg, in 2007, and she will teach a lesson titled "It's Life 101". "(Teaching) should be fun since I love to teach. And they're like sponges. Like 12th graders everywhere, this first class is both anxious and excited about going to college," she says.


LIFE 101: Oprah Winfrey
Teaming up
Katrina Kaif and Ranbir Kapoor used to date. It was a given that Ranbir would be part of Ayan Mukerji's second film and the heroine had to be finalised. Ayaan wanted Katrina but the role was more likely to go to Deepika or Anushka. However, Katrina has agreed to do the film now.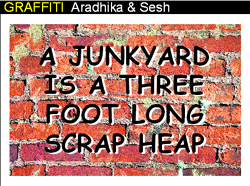 On a new high
Sonal Chauhan made her debut in Jannat in 2008 and didn't do a film until Bbuddah Hoga Terra Baap now. Now, the film has opened new doors for her. She has a three-film deal with Viacom 18 and has been confirmed to star in an action chick-flick. Good for her!
Possible sequel
Puri Jagannadh and the Bachchans will plan a sequel to Bbuddah Hoga Terra Baap in a couple of days. He also wants to make a romantic-action film with Abhishek Bachchan. Also, the DVD of BHTB will feature the item song by Raveena Tandon.
Finale designer
Manish Malhotra is the Lakme Fashion Week Winter/Festive 2011 finale designer. This is the third time he will be showcasing his creations as a finale designer. He will also co-create the Lakme ABSOLUTE long wear make-up line for contemporary Indian women.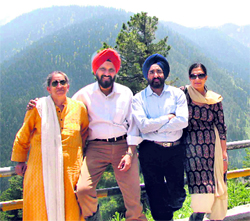 chill out
The abiding charm of Srinagar...
"You should not go there; don't you know that people are being killed there every day?" - was the first response of friends when I told them that we would be going to Srinagar for a conference. My father, who is an Army veteran, ridiculed our fears and exhorted us to go in his typical military style - "It is not just the responsibility of the Army to guard the country - all you civilians must do your bit too!"

Picture perfect: Dr Harinder Singh Bedi with his family

the foodies
Coffee junction
Having introduced the art of fine coffee drinking to Ludhiana 11 years ago, the good-old "Bakes and Beans" is the twin answer to hard rock café and the Indian Coffee House.
trendsetter
Being casual
Every person has a sense of style in his own right. Yet there are only few who'd attract the second glance. It could be their tousled hair or torn jeans! Which is why we bring you the "faces in the crowd" of the campuses across the city. Today's face in the crowd is Sahej Abrol, a first year B.Com (Honours) student at GGDSD College, Sector 32, Chandigarh.
going easy: Sahej Abrol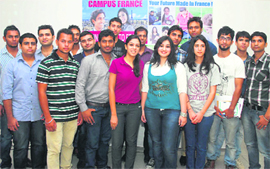 Bon voyage!
Travel, discover, grow...is the mantra of the 50 France-bound students and teachers. Gathered at Alliance Francaise-36, for a pre-departure orientation on Friday, this motley group is bound together by one dream - to explore the culturally rich France!



FRANCE BOUND: Students at the orientation
Malaika shops around the world
Malaika Arora Khan is known as much for her wicked sense of style and fashion as for her fluid dance moves. She wears what she pleases, shows skin confidently, and looks good. The fashionable yummy mummy of Bollywood talks about fashion and her favourite shopping destinations around the world.
Preity goes to Paris
Director Prem Soni says that by the time the shooting of Ishq In Paris starts, lead actress Preity Zinta would have got her French absolutely right. He also says that in spite of the costs involved, there was no other city he would have shot the film in.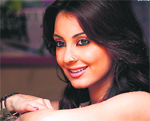 Weight ISSUES
Minissha Lamba has been asked to gain weight on her derriere for her role in Zilla Ghaziabad. The director of the film is Anand Kumar. She says that she plays a village girl in the film about politics, crime, and mafia in UP.


VILLAGE BELLE: Minissha Lamba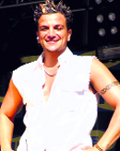 No time to date
Singer Peter Andre says he is not looking to get into any relationship anytime soon because he does not have time to date. After separating from model Katie Price, the singer last dated model Elen Rivas, but their relationship broke down in April due to their hectic careers. "Why should someone put up with only seeing me on my terms? Any girl I see now, I can't see it developing into a relationship. How can it?" he said.

NOT AVAILABLE: Peter Andre
High Spirits
Apple Caipriozka