Currency for success


We live in a business world that is accelerating at a dizzying speed and teeming with ruthless competition. As most of the tangible advantages of the past have become commoditised, creativity has become the currency of success. A 2010 study of 1,500 CEOs indicated that leaders rank creativity as No. 1 leadership attribute needed for prosperity. It's the one thing that can't be outsourced; the one thing that's the lifeblood of sustainable competitive advantage.
Careercature
Sandeep Joshi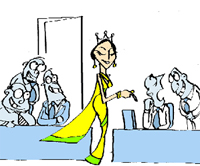 Sir, does the skill to mesmerise a crowd enhance employability quotient?
Career Hotline
n Face the failure
n Vibrant field
n Perfectly compatible
n Affiliation issues
n Studying in Japan
Marine training programme
Ship Crews Marine Institute, a unit of Ship Crews Management Pvt. Ltd. an ISO 9001:2008 certified company, will shortly conduct training course in India and aboard.The institute has its partner institute in Bangkok which is approved from Singapore, Thai Maritime Government and from IMETA (Australian Maritime Board).
CIVIL Aviation Sector
HIGH-FLYING CAREERS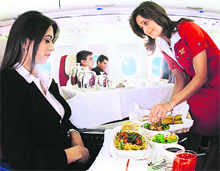 The aviation sector in India is prominent amongst those industry segments that have experienced a spectacular growth. The open-sky policy of the Indian Government is one of the main initiators that has brought international players into the aviation industry in India. The market has been strongly supported by the government and the private sector. Abundance of skilled manpower along with congenial business environment will position India as one of the most attractive investment destinations years to come.
Harsh reality


Horrible Bosses, the black comedy film that opens in US this weekend, is about three fed-up friends who resolve to murder their bosses. Interestingly, the film's portrait of volatile relationships with their boss sending people over the edge, is a daily reality for many workers, a new study has shown. Wayne Hochwarter, a professor at the Florida State University College of Business, has been studying the boss-employee relationship, focusing on factors causing hostility, stress and declining performance.
Effective Office Communication
Drive home your point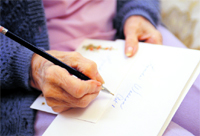 Though computer and IT have replaced so many office workers making them unemployed, yet the tradition of office letter writing is still in vogue. Letters can do what a telephonic message can't do. Dr Johnson, the father of English Dictionary has rightly said: "In a man's letters his soul lies naked". There were the days when pigeons would carry the letters. Now even the postal conveyance has been replaced by e mails and fax messages.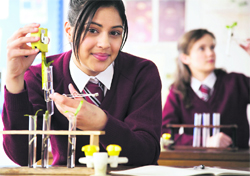 Field of opportunities
Agriculture is the means of living of almost two thirds of the workforce in the country. India is among the major exporters of a large number of agricultural commodities for the past many years. In spite of rapid industrial growth, almost 20 per cent GDP of the Indian economy still comes through agriculture, and nearly 62 per cent of the Indian population is dependent on agriculture as its main source of income.
Thinkstockphotos/ Getty images
Real Estate Management
Netaji Subhash Institute of Management Sciences (NIMS), New Delhi, has announced the admission to 11-month (placement assured) professional programme in Real Estate Management for the academic year 2011-2012. The programme has been designed keeping the industry requirements in mind and is completely backed by corporate partners.