Gem of a Career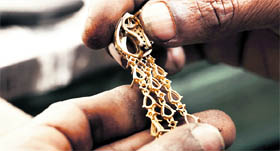 Precious stones have remained "neighbour's envy and owner's pride" since time immemorial. Jewellery and ornaments have always been coveted as exotic, unequalled and invaluable articles of personal glory. Apart from being symbols of wealth and power, gems and precious stones have been revered for their magical powers as well.

A keen sense of design and extreme attention to detail are essential for success in this career



Careercature
Sandeep Joshi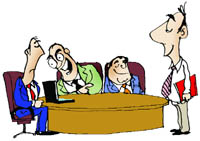 He has developed a hearing problem. Should we place him in the suggestions and feedback department?

Career Hotline


Population studies


Extra edge


Career in bike racing


Choose the straight route
COURSE WATCH
MSc Robotics and Embedded Systems
ThinkLABS, a SINE IIT Bombay incubated company, has tied up with the University of Salford, UK to offer an MSc programme in Robotics and Embedded Systems awarded by the University of Salford .The course aims to create a skilled based education programme with four months of courses in Embedded Systems being delivered in Mumbai at ThinkLABS and the remaining eight months at the University of Salford in the UK.
Attrition zooms up
The information technology (IT) and healthcare sectors are witnessing the highest attrition rates among talented employees, making retention of critical manpower resources a key challenge, says a survey. According to a study conducted by MyHiringClub.com, the IT and ITES sectors saw the highest attrition rate of 23 per cent in the first quarter of 2010-11. IT, ITES sectors witnessing the highest attrition rate in India
Creative communication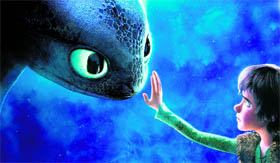 The Animation industry in India, though a late starter, is considered as one of the fastest growing segments of the entertainment and media industry. In the recent past Indian animation companies and animation studios have been moving up the value chain to create their own intellectual property rights with Hanuman, Roadside Romeo, etc.

The horizon of animation is becoming more vast each year due to technological advancement

Guest Column
Make an informed choice
A lot many students fall prey to the marketing gimmicks of private colleges. "It is unfortunate as marketing gimmicks, style and drama rather than quality education easily attracts the students. There are many colleges whose focus is mostly on creative advertisements with huge spends on all media luring students from even far flung area like Bihar and Jharkhand which are considered catchment areas.
Visual Treat
A course in visual communication exposes the students to the field of communication arts, puts the subject in a historic framework and explains the fundamental principles and rules that new technology has cultivated.
REAL ESTATE CONSULTANT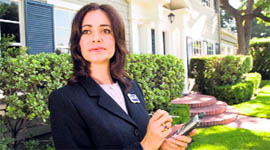 Hot PROPERTY
A real estate consultant has the complex and responsibility-driven role of dealing with high-value property assets. Hence, a potent combination of technical know-how, market insight and ethical values are the cornerstones of a perfect real estate professional. In a market like India, this role compounds dramatically, since there is a huge amount of growth happening in a largely disorganised real estate sector.
World Education Summit-2011
Best Innovation jury award Amrita University has won the Best Innovation jury award for its ingeniously developed e-learning platform A-VIEW (Amrita Virtual Interactive E-Learning World) under Higher Education (Open and Distance Learning) category at the World Education Summit - 2011 held in New Delhi recently.
SMART STRATEGY
SWEET pill

Communication at workplace involves conveying both positive and negative information. While a positive message can be delivered easily and quite comfortably, it is very difficult to communicate negative messages like refusals, dissatisfactory performance and rejections, etc.

Conveying a negative message should not be turned into an humiliating experience

Best workplaces
Google India, Makemytrip, Marriott, Intel and American Express were adjudged as the best companies to work in India this year in a study conducted by Great Place to Work Institute.
Workers prefer longer shifts, fewer work days
It has emerged that modern employees favour longer shifts with fewer days over the traditional nine-to-five, Monday-to-Friday working system. And it appears that more Australians are embracing three 12-hour shifts a week because it gives them an extra long weekend.