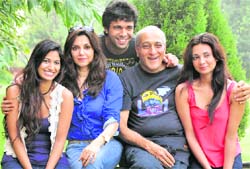 A complete ACT
When someone decides to direct Mohan Rakesh's modern classic Aadhe Adhure, a play written in 1969, the obvious query is why this particular play, which has been staged innumerable times. But when the director happens to be the lovely and vivacious well-known theatre director and Bollywood actor Lillete Dubey, the question why becomes all the more loaded!
Break ke baad
As long as you know that you are sorted out in your career, it doesn't make much difference if you have no clue about the designer who has designed your dress. Sounds bizarre? Well, could be. We felt so when a journo asked actor Minnisha Lamba about the designer of her dress and she was clueless! Some things are not very important we guess; so, moving to important ones.
A story to tell…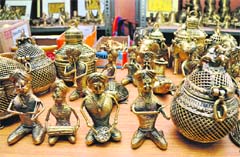 Something stimulating is on this Saturday in City Beautiful. Prepared by graduating students of National School of Drama, New Delhi, Mirage is going to be staged at 5:30 in the evening at Tagore Theatre-18. Based on Kalidasa's Ritusamhara, Mirage is a unique take that brings to the fore the troubled Manipur. "In a land where the sound of blasts has replaced thundering clouds, the season of rain has no story to tell.
Marilyn's 'kiss' on sale


A baseball signed by the baseball legend Joe DiMaggio and kissed by screen legend Marilyn Monroe is up for auction. It has been locked in a box and stored in a closet since 1952. But this baseball is expected to fetch at least $ 20,000 when it is sold at an auction. The ball symbolises the love affair between the Hollywood screen siren and the sporting hero, which made them one of America's most famous couples.

The ball is one of 15 signed by the 1952 World Champion Yankees, which were then given to the players of a softball team who won a league organised by film studios 20th Century Fox.

trendsetter
In sync with style
Fashion is an attitude with the youngsters of today and be it branded clothes or street pick-ups, the idea is to look trendy. Those who carry off 'the look' are the real trendsetters and set the parameters for others. Charming Inayat Dhanda, a student of media and communication, shares her style secrets…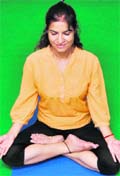 GET PHYSICAL
Glow like a yogi
Yoga and yogic exercises have become popular. According to some concepts yoga is the remedy for all ills, mental or physical. First, I would like to put it in perspective. Yoga is like a protective covering and a roof over your head which protects you from untoward circumstances. All yogic asanas are good for the body but some pranayamas are more helpful in weight loss, especially around the abdominal region. Today, we focus on Agnisar pranayama.
chatter box
Out of order
This week Shreya Ghoshal's team lost a worthy contestant in Sony's X Factor. Sajda Sisters from Sanjay Leela Bhansali's team and Amit Jadhav from Shreya Ghoshal's team were in the bottom two but the sisters were lucky and performed well so were saved once again.
Not so sweet
A recent study has found that adults who consumed high fructose corn syrup for two weeks as 25 percent of their daily calorie requirement had increased blood levels of cholesterol and triglycerides, which have been shown to be indicators of increased risk for heart disease.
the foodies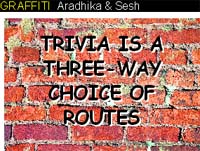 Delicacies from down south
Their popularity for serving authentic South Indian food is not without a reason, as some real good cooking goes inside the Sundaram's (Sector 26) kitchen. As the aroma of South Indian spices and coffee beans draws you inside the restaurant, it is a pleasant sight to watch as well as savour the food. Done up in an almost South Indian style, the wood ceiling, floor tiles with rangolis, matte finished walls with floral patterns and paintings, depicting village scenes from Tamil Nadu, lends a South Indian flavour to the ambience.
FEAST on fast food!
Located in Sarabha Nagar market, the nerve centre of Ludhiana, the scene at Hot Breads is true to its reputation - always choc-o-bloc with people from all age groups! And there is a variety to choose from - fast food, South Indian or Continental. The fast food is complemented by a fast moving bakery, known especially for the walnut cakes and fruit pastries.
Beer with us
Some things are priceless. Just like a frothy chilled beer sipped at leisure, and a munchy burger to go with it. If this sounds something you would want to do, the Beer and Burger Festival at Hotel Hometel is the place you should head.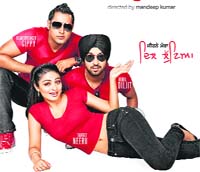 FUN-tastic
Jihne Mera Dil Lutiya
Life is carefree and filled with a series of mischievous events for dashing and happy-go-lucky Yuvraj (Gippy Grewal) and rocking rebel Gurnoor (Diljit Dosanjh) at Punjabi University, until they meet charming and sexy Noor (Neeru Bajwa) who sweeps them off their feet the moment she enters their lives and everything goes topsy-turvy.
TROUBLE SHOOTER
Face your demons one by one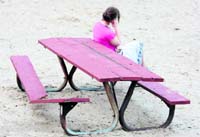 I am 17 years of age and my teachers as well as two doctors have told me that I have ADHD-Attention Deficit Hyperactivity disorder. I do have a problem with finishing tasks and do not like to do things which do not interest me. I am doing well academically but because of this drawback I often end up doing poorly in one or two subjects and my grades go down. Do I need regular medication?
star track
Sanjay on a roll
Bollywood's reformed rebel Sanjay Dutt is back in the limelight. The actor who is happily married to Maanayata is enjoying fatherhood with his twins.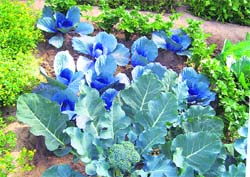 green thumb
Cold cut
The winter is the favourite time for the gardeners as he gets an opportunity to grow a wide range of winter annuals. In the summer, the number of seasonal flowering species is too small. Likewise, the winter is the time when the range of vegetables that can be grown is wide and gardeners have choices.