PLUS points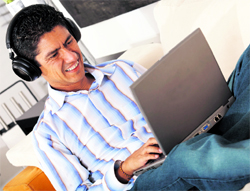 It's like distinguishing school friends from college friends, neighbourhood friends, family friends, office friends, friends of friends, best friends, even those for whom the term is used for the heck of it! It's like rating friends according to the relationship you enjoy with them. "It's like making social networking less complicated. If I don't want to share a certain video with all the so-called friends, I will only post it for my close friends," comes from Abhinav Singh, a software engineer with Genpact. Google Plus gets a high five! Google's much-awaited networking site has a lot more to offer.
first day first show
A thought for the child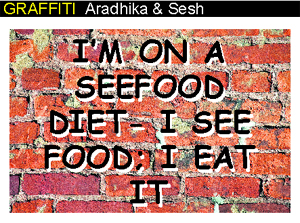 MOVES that charm
Change is the name of the game…and in order to offer its patrons a new experience, Shivalikview-17 has introduced belly dances in their newly opened restaurant Cloud 9. This weekend, it's Shakhrizat who will regale the audience with belly dance. Born in Kazakhstan, brought up in Turkey, Shakhrizat started learning belly dancing when she was five. Since then, she has travelled around the world, giving performances and choreographing shows.
IT'S A BEAUTIFUL DAY
Sing, Dance…Swing!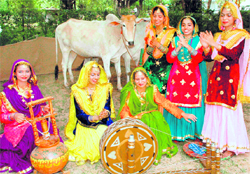 If some colourful bangles, intricate mehandi, dressing up in traditional attire, ride on swings, along with some folk music and dance is on your mind, Art, Culture and Sports committee of the Municipal Corporation, Chandigarh is organising Teej festival on Saturday. A traditional woman's day, Teej, popular in northern India, celebrates monsoons in a colourful way. Women worship goddess Parvati for a blissful married life and enjoy the day by dressing up in the best of clothes and having time off with relatives as well as friends.
It's genetic
The secret behind living to a ripe old age may have nothing to do with what you eat, how much exercise you get, or whether you smoke or drink. It may be programmed into the genes of certain lucky individuals, according to a new study. A study of hundreds of centenarians revealed they were just as likely to have vices as other people - and in some cases they indulged in them more.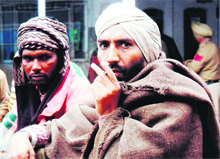 On stage, off limelight
For 20 years, his stage has been the streets of remote areas of Punjab. His eyes pierce through the soul of the common man and it is his story that he tells through his art. Yes, Samuel John has single-handedly brought theatre to the people living in villages!



different take: A still from the movie Anne Ghode Da Daan

Master Chef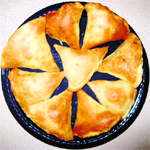 Triangles with a twist!
Samosas are delightful, small, happiness inducing packets loved by us all. As if you didn't know that already! What you also know already is that they can't sneak into the list of healthy food by any stretch of our imagination. But samosa and jalebi are synonymous with "baarish-ka-mausam", so it's easy to slip up and desire this calorie-laden, soaked-in-oil sin. Needless to say you shall be soaked in guilt for hours later. Why not reduce the guilt by baking your own batch and skipping the oily fried ones?
Master Chef
Leafy dressing
Salad dressing is vital; they can make them more appetising and wholesome by adding a touch of originality, freshness or distinction or spoil them by being inappropriate or overdone. Match the ingredients of a dressing to the salad ingredients. Too much dressing spoils the taste and texture of the ingredients. Make the dressing 30 minutes before to allow the flavours to develop and add herbs just before tossing. Thin dressings are usually used for leafy salads while thicker ones are suitable for firm textured ingredients.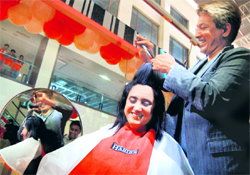 Care for the HAIR!
Poets across the world have written endless sonnets on rain, but one man here, Jawed Habib, defines monsoon as most disastrous season for hair. In Zirakpur to launch the first JH Hair Xpreso, located at Paras Down Town Square, the hair-stylist has nothing personal against the rain, 'no matter what style one tries, monsoon ensures you look like plain Jane,' he says as he explains the new concept called JH Hair Xpreso.
The rise of Mata Hari
Designer duo Abu Jani and Sandeep Khosla, who completed 25 years in the fashion industry, say fashion was just taking birth in India when they started and people's attitude towards it has changed a whole lot since then. However, both feel too many fashion weeks are spoiling the broth.
Brain vs brawn
An unusual pastime that is drawing attention from around the world is chess-boxing, which sees competitors face off in the ultimate clash of brains and brawn. Unlike mainstream pugilism, fighters can win by not only knocking out their opponent, but also by catching them in checkmate.

TREND SETTER
Suitably comfortable
Brands! Trends! What is fashion all about? Those who turn around the haute couture to suit their individualistic style are the trendsetters. It may be a retro look, the comfy or the completely neo fashion one, but it sure makes heads turn. A Ludhiana lass, currently studying B Sc in biotechnology in the UK, Trinjan Kaur has a distinctive style…
Your sense of style
Latest trends and styles are part of our life but I like to complement them with suitability and comfort. Clothes should be suitable for the occasion and comfortable for me.
Latest addition to your treasure of clothing or accessories…
A few loose fitted, check shirts which are super cool this summer.
Brand crazy or street pick ups?
A judicious mix of both, I prefer brands only when it comes to jeans.
confidently yours: Trinjan Kaur
IT'S ROCKING
We love this one!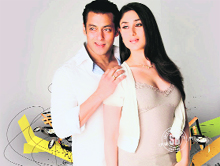 The song from the movie Bodyguard seems to be the perfect choice to introduce the film to the audience. The tune of I love You by Pritam might not be as refreshing, but the soft music has done well for the music lovers. Sung by Ash King and Clinton Carejo, the song is the best from the album, and brings respite from Himesh Reshammiya's jarring tunes, the second music composer of the movie. Music lovers give their opinion on the song.
Love song: A still from Bodyguard
Freedom online
A survey has found that parents routinely allow children as young as six to surf Internet without supervision. According to the poll of 20,000 broadband users, among six-year-olds, one child in six browses the web alone for up to an hour a day.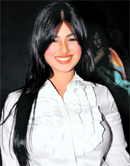 Marital bliss
Bollywood actress Ayesha Takia is a happily married woman. She is doing films as she pleases but marriage is her priority. She has no problems about being seen once in two years as she is content in life. She talks about her upcoming film, MOD, directed by Nagesh Kukunoor.
Secured future
I am enjoying my married life. I have always dreamt about a secured future so you know I do everything in a planned way.


Candid talk: Ayesha Takia
Good times for 'bromance' in Bollywood
Forget romance, 'bromance' is the buzzword at the box office. Films like Zindagi Na Milegi Dobara, Delhi Belly and Pyaar Ka Punchnama are bringing alive boy bonding on the big screen, albeit with a realistic twist.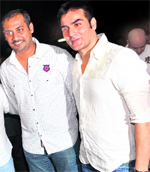 Patch up
Arbaaz Khan and Abhinav Kashyap had fallen out post Dabangg over arguments regarding the sequel. They met at Sunil Bohra's party and chatted like old friends into the wee hours of the morning.






Friends Again: Abhinav Kashyap and Arbaaz Khan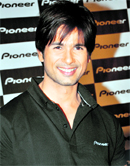 Treading cautiously
Shahid Kapoor is in two minds about doing the sequel to Once Upon a Time in Mumbaai. The buzz is that he is insecure about sharing screen space with Akshay Kumar. The two have acted together in Deewane Huye Pagal where Shahid got a raw deal so he is a little conscious now. We'd tell him to worry not. Milan Luthria is good with two hero movies.



Screen space: Shahid Kapoor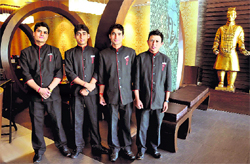 Dressed to serve
It's the age of a well-dressed man. Biding adieu to white shirts, blue/black pants and sports shoe the people in service at the restaurants have turned glam. Thanks to the thinking minds behind theme restaurants, designer collaboration and global travelling experience we see more of well-dressed men and women in service than a yanky man taking your order for food at the table.


dress circle: The staff at Mainland China is dressed for the occasion

Beery GOOD
Beer in Vanilla flavour, freshly brewed lager in premium, wheat and dark, International Beer Day on Thursday, had even the non-drinkers raise the toast.
Sing along
It is time to bring your singing skills to the forefront. Page 3 gives you a chance to stretch your vocal chords with karaoke nights.

Zindagi rocks
The year 2011 has been good for Kalki. She got married, Shaitan opened to good reviews and packed houses, Zindagi Na Milegi Dobara did very well commercially and critically. She has two other releases. The doll-like beauty talks about movies, success, fashion, and more.



Kalki
Ape-ing Charlton Heston? Nah!


Indian actress Freida Pinto got her big break when director Danny Boyle cast the ex-model as the love interest in the 2008 Oscar-winning hit Slumdog Millionaire. Now, she's hitting silver screens in her first big-budget, effects-driven Hollywood movie. Since then, the 26-year-old has appeared on People magazine's "Most Beautiful People List," starred in smaller, art-house films for Woody Allen and Julian Schnabel, and is the current face of L'Oreal cosmetics.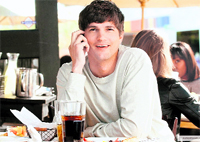 Kutcher the new man
Ashton Kutcher, who is replacing Chalie Sheen on Two and a Half Men, will play an Internet billionaire named Walden Schmidt. Sheen was fired from the show after he went on a week-long media marathon, ranting about the bosses.



Jazz factor: Ashton Kutcher
To kick the butt
Hollywood actress Kirsten Dunst is undergoing hypnosis to kick her smoking habit. The former Spider-Man star is seeking the help of a hypnotherapy expert to conquer her nicotine addiction once and for all.

Final countdown


What's haute, what's not!

Chatter box


Astro turf


The year ahead