How free are we?
The connotation of 'freedom' is far more than just being chained. So, while India is free in the literal sense there are evils that still shackle our country. Had that not been the case, we wouldn't have witnessed over a dozen scams! On this Independence Day, instead of doing the usual - asking celebrities the evils that need to be done away with - we ask youngsters what all India needs freedom from and the road to it.
United Colours of food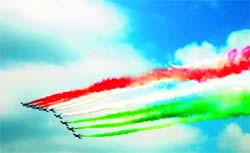 Just because Independence Day is a dry day doesn't mean there can be no parties. In lieu of the national holiday, city hotels and eating joints have come up with exciting offers so one can savour the meals and convert the holiday into a day of fun. With this patriotic feeling, you can treat your taste buds at JW Marriott where Café @ JW, the multi-cuisine dining restaurant, is offering a special menu on the 64th Independence Day.
I like flirting with women: Ranveer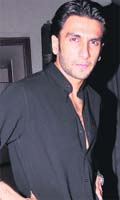 Ranveer Singh has become the most talked about newcomer in recent times. With a smashing and charismatic debut in Band Baaja Baaraat, he has become part of everybody's wish list. His second film will be crucial for his career. He talks about his image, flirty nature, Anushka Sharma, and more.
Has success hit you too fast?
(Smiles) No. Band Baaja Baaraat started doing well from the second week by word-of-mouth publicity where audiences liked the movie and started spreading the word. Good reviews helped us. Also, it was Yash Raj Film. The success has not changed me as a person.

Ladies' man: Ranveer Singh
Shut wide open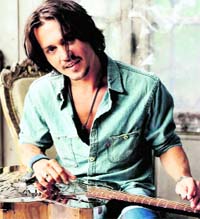 Disney has shut down production of Johnny Depp starrer The Lone Ranger, its ambitious retelling of the classic western. The abrupt move to kill a project that was set to begin shooting in the fall comes amid clashes with producer Jerry Bruckheimer over the budget for the project, which was scheduled to be released in December 2012, a publication said. Lone Ranger was heralded by Disney as a potential franchise starring the bankable Depp as Tonto and Armie Hammer as the Lone Ranger. Gore Verbinski, director of the first three Pirates of the Caribbean films, was set to helm.

Lonely ranger: Johnny Depp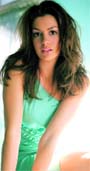 My fair lady
The Princess Diaries star Anne Hathaway says she is a big fan of Kate Middleton's style - because she "dresses like a lady". The 28-year-old actor, who played the role of a princess in a handful of movies, insists being more inspired by real-life royalty, reported a magazine. "Can I tell you how grateful I am to Kate Middleton? Because she is such an advocate for dressing like a lady," she said. The Devil Wears Prada star also confessed that the Duchess of Cambridge's style inspired her to revamp her own wardrobe.

Style file: Anne Hathaway
From vampires to clothes
Twilight star Robert Pattinson wants to have his own clothing line, says co-actor Kellan Lutz, who is set to launch his range this fall. Lutz, 26, who plays the role of Emmet Cullen in the vampire series, appreciates the way Pattinson, 25, dresses up and thinks that he should have his own line soon, reported a magazine.