COLUMNS



THIS ABOVE ALL

TELEPROMPT

GOOD MOTORING

LIFE'S LESSONS

LEXICON

NETWATCH

FOR CHILDREN



CROSSWORD

RHYME TIME
Earlier Feature


TELEVISTA


AUDIO SCAN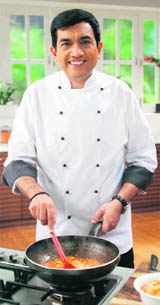 Too many cooks...
bring variety
Cookery shows are the current flavour on Indian television. The latest to join the bandwagon is Fox History & Traveller with Twist of Taste by Michelin-star Indian chef Vineet Bhatia, writes Neerja Bahadur
Mealtime has never been so much fun for middle-class India. Back in the 1990s, when Sanjeev Kapoor began hosting Khana Khazana on Zee, little did he imagine he was opening the floodgates for a slew of cookery shows. His show is now broadcast in 120 countries and has more than 500 million viewers.

Sanjeev Kapoor is counted among the top five chefs of the world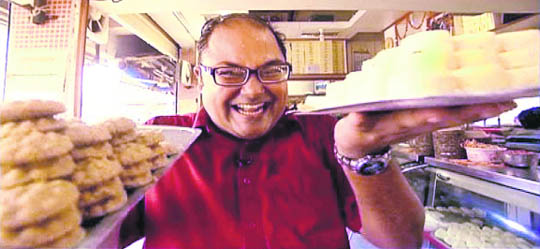 Bikramjit is the host of Secret Kitchen on CNN-IBN
Romance at work
Long working hours in offices have bred a new brand of relationship, that of 'office spouse'. They are co-workers, who are friends, and sometimes even much more, says Jaydip Majumder
It started out as an innocent friendship for Pritsikha Kaul and Anil Roy. Both of them were co-workers in a software company and spent long hours at work. Over steaming cups of coffee, they would share secrets and would give each other support during hard times.
Health from mud
Mud has several medical properties that can cure various kinds of diseases, says M. J. Raju
Mud therapy is regarded as a 5000-year-old traditional Indian ayurvedic medicine in which different layers of mud paste are applied on the body against diseases. Basically, Indian rural and tribal people believe that mud has many medical properties for all kinds of diseases. They smear mud on the inner and outer layers in their houses to keep them cool during summer and warm during winter, and most importantly, to keep diseases and germs outside the houses.