Basketball beckons
The basketball culture is catching on in Punjab and how!
Ruma Kat
Ludhiana is not Chicago by any stretch of the imagination. Basketball is not the number one sport of our country by any stretch of the imagination. Cricket is. So, in the heart of Punjab, itís a bit of an anomaly when youngsters queue up to play basketball and not cricket. Could I be dreaming? No itís real. Itís really basketball that these kids are after.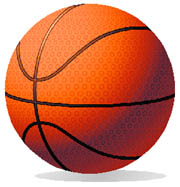 Basketball is not just about jumping around in and outside the court and passing the ball to make way into the basket. Itís about following the right vocabulary of the sport.
While the ball is being controlled inside your palm by the fingertips and your feet are constantly tapping in the same motion to and fro, all eyes are on you, but your eyes are on the defenders. His one wrong move and here goes your fake and shoot! Basket!
Thatís the trick a player follows when he/she has the passion to step on to the court with nine other players and the focus is just on that one basketball.
Training and technical coaching can help any person learn and play the sport. But whereas, some people learn to, others are born to. Itís only passion and dedication that makes you the real player.
And this passion is clearly visible amongst all the 1200 players, who had come to participate in the countryís biggest community-based basketball league Ė Mahindra NBA Basketball Challenge 2011, being held in Ludhiana till September 18.
Every person, from the officials to the participants, was a player there, dribbling constantly, from inside the legs to in and out of the court and into the basket, eyes attentive for the defendersí action.
There are so many things in this world that try and push you down. But all these participants had this one thing in common Ė they were here not to let anything contain them. Rather, they were here to be free and just play. They were here to give their all to this sport.
The basketball culture can easily be seen to be growing in India, especially in the northern states. When seven players in the national camp being held in Delhi come from the Ludhiana Academy of Basketball, this fact becomes more evident.
When asked about the growth of this sport in Punjab, Teja Singh, general secretary, Punjab Basketball Association, says, "Last year, the league invited 64 teams from across the state. And what we get in result are requests from 121 teams to allow them to play in the league. This name of the NBA is big enough to help the sport grow here, and it is already doing so, for this year, there are 600 teams across the country participating in this league, 120 of them from Punjab."
The Mahindra NBA Challenge came to India with an aim to accelerate the participation of youngsters in this sport and motivate them to play so that basketball soon spreads across every city and town and becomes the number two sport in the country.
Akash Jain, an MBA from University of Oregon, and the senior director, Business Development and Partnership, NBA India, says, "We have developed this league through partners like Mahindra and Ten Sports in collaboration with Basketball Federation of India and State Basketball Associations, so that we can increase the popularity of this sport.
"This league isnít like the IPL or EPL, but is more promotional than professional. What we aim is just for the players to participate and add this sport into their day-to-day lifestyle.
"The league divides itself into four categories Ė sub junior (12 to 13 years), youth (14 to 16 years), junior (16 to 18 years) and adults (19+), and all are further divided into boys and girls. With this league, the directors want to create a sustainable and extendable platform for the talented players where they can showcase and improve themselves even further. "They also get an opportunity to play in a professional league system and this is seeing constant growth and response from all," says Jain.
He adds, "From here, the talent of these players will be recognised and theyíll be given a chance to train with Indiaís national team. We also invite NBA coaches and players from time to time to give these players more exposure of the real NBA abroad. Till date, 17 NBA players have made a visit, including Lakersí Pau Gasol."
And the success is very much visible for it is the first time in the history of basketball in India that the countryís national team has qualified for the FIBA Asian Zone Basketball tournament, to be held in China in late September this year. What this shows is the real sport coming from inside all the players in India.
Now, the only challenge that is being faced today by the NBA-India is the lack of proper infrastructure to meet the requirements of adequate training of these players. Not enough indoor courts are available and the PBA is working to get some because the future of this league, which is currently running as Indiaís no.1 basketball event, seems very bright.
Satwinder Singh (13) plays for the junior category. He comes from R.K. School, Moga and has been playing basketball since the last two years. He had been inspired to play this game after watching NBA matches on television. Satwinder says, "Kobe Bryant is the player I like the most and I want to play like him." Till now, Satwinder has played for one district, one state and three zonal tournaments.
Sanjam Vir Singh (19) has been playing from the last four years. He is a BA-I student from Kotkapura, who says that he liked this sport since childhood. "I love to play in this league, because we get professional and individual training here. If someone is not good at dribbling, then the coaches here teach him or her that. Lay-up shoots, sprints, defending, and other drills, all the coaches pay individual attention to the players here. Therefore, I love to come here and play. My game has improved a lot." Sanjam has, till date, played for two open nationals, where he stood third, and one school national, where his team bagged the second position.
Harpreet Kaur (16), studies at DAV Senior School, Gurdaspur and has been playing since the age of 10. She has played for nationals from her school and says, "I like Jordan. I want to play in this NBA league to become like him one day."
Children have been participating in this league since last year, and they are eagerly waiting for the future seasons, where the competition level will increase. Teja Singh quips, "The best part is that not only the children are excited to participate, but we even get a very good response from their parents. They support their children to play here and practice for long hours."
"For all the players to commute to the location, there were travelling expenses as well to be met, and Pargat Singh, Director of Sports, Punjab, helped us a lot in this," adds Teja Singh, who himself hasnít stopped playing basketball even today in his 50s. "Yes, I play even today, because I love this game, and I want everyone to come and see here the extent to which this game provides a satisfaction to all here."
We all have a heartbeat but we feel it only sometimes. In the same way, we all have a player inside us but only practice can bring that player out in the open.
League life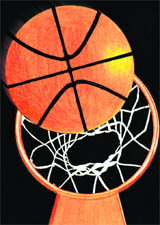 Thinkstockphotos/ Getty images
The National Basketball Association (NBA) and the Mahindra Group are in a partnership that has launched a new multi-city community-based recreational basketball league. This league for boys and girls aged 14 and above has matches in Bengaluru, Ludhiana and Mumbai in collaboration with the Basketball Federation of India (BFI).
Mahindra is the title partner of this new recreational league, Mahindra NBA Challenge, which runs for seven weeks annually in two divisions: for youth aged 14-17 and adults above 18. The BFI works with the NBA to implement and oversee league operations across all markets.
The Mahindra NBA Challenge provides basketball enthusiasts and newcomers the opportunity to learn the fundamentals of the game and apply their skills in a fun, competitive environment.
"We are delighted to be partnering with the NBA in this multi-city recreational league in India," says Anand Mahindra, vice-chairman and managing director, Mahindra Group. "In a cricket-loving nation such as India, we feel it is important to encourage other sports as well and we believe basketball is perfectly suited to bringing communities together and promoting healthy, active lifestyles for the Indian youth."
NBA notes
The NBA, founded in 1946, is a professional sports league and global business that features 30 teams in the US and Canada. During the 2009-10 season, NBA games reached 215 countries and territories in 41 languages.
The leagueís worldwide reach is also displayed in the 80 international players from 35 countries and territories on NBA rosters. NBA merchandise is sold in more than 1,00,000 stores in 100 countries on six continents. NBA.com averages more than 26 million page views per day, with more than 50 per cent of the siteís visitors coming from outside of North America.