Punjabi by heart
Dressed in a firozi blue kameez, orange Patiala salwar, pink and blue dupatta, wrist loaded with bangles, golden earrings and golden platform heels, Kareena Kapoor definitely looked as beautiful as always, when she came calling to Chandigarh to promote Bodyguard.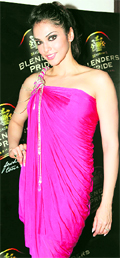 Wedding wows
As of now, it doesn't bog her down to think that her Bollywood career is almost done. After all these months of marriage, Isha Koppikar is still busy with her new life. In fact the actor, who was in the city to walk the ramp for Raakesh Agarvwal at Blenders Pride fashion show in Chandigarh, feels that life hasn't been this good ever before. For actors who fear their career getting over after tying the knot, she is happy to play the role model. "Marrying the right person guarantees you security that's always amiss in the industry like Bollywood, where you face cut-throat competition, bear with the failures at box-office, hunt for substantial roles. Marriage makes everything else take a backseat."


happily married: Isha Koppikar
Style meets substance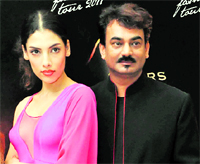 In times when presence on Page 3 qualifies one's celebrity status, when socialising in high-profile bashes is mandatory, when opening a store on a high-end fashion street decides your status and when the friend list has to boast of A-listers; celebrated designer Wendell Rodricks is more than happy to be out of the race. And he still emerges as a winner, for when his contemporaries are busy practicing the social norms; he is working on new collections and more importantly, contributing towards social causes.
nobel designs: Wendell Rodricks (R) with model Indrani Dasgupta

Retiring to tie the knot?
Jassi Sidhu, proud to be a Bhangra singer, came to Chandigarh to promote his album Nai Reesan. He unquestionably is back with a bang but which maybe his last one.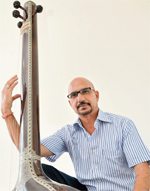 Preserving folk traditions…
It rather comes as a surprise to see a couple of young boys and girls sitting on a dari and singing Rangle Manwa in Raag Sarang in this very age of remixes. A little chiding from their professor and the group again breaks into a melody getting the lilt or lyrics right. "Ours is an attempt to make it as authentic as created by it's creator Pandit Vishnu Digambar Pulaskar," says their teacher, Arvind Sharma soon after the class gets over.


LEGACY BEARER: Arvind Sharma
Now, caffeine-free cuppa coffee!!
Pistachio nuts could provide a caffeine-free and healthy alternative to the popular hot coffee, say researchers.
stress buster
Get stress free for free
Oh My God! In this world of technology we almost forgot there's a world outside our computers, that's the 'natural world'. There is a whole different feel of life happening there.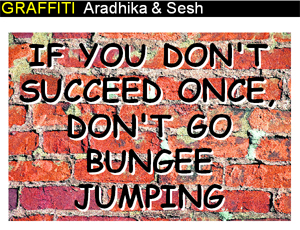 trendsetter
Sensibly stylish
Every person has a sense of style in his own right. Yet there are only a few who'd attract the second glances, who have the power to make the camera go zoom on them. It could be tousled hair, it could be torn jeans. Our this week's face in the crowd, Mannat Mundi from School of Communication Studies, Panjab University, likes to keep it individualistic, when it comes to dressing.
Luck by chance
It was indeed a moment to remember for a group of Ranbir Kapoor's female fans when they were not just invited by the star personally to his bungalow but were also allowed to watch the first trailer of his new film Rock Star along with him.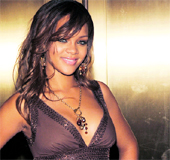 Rihanna's Luxury trip
Rihanna is said to have drunk her way through her relaxing no-expense-spared holiday to St Tropez, Cannes and Italy's Portofino and Sardinia. The 23-year-old singer splashed out 200,000 pounds to hire a yacht for herself and her pals, drinking the boat dry by spending almost 3000 pounds a day on Champagne and meals as well as tipping waiters around 100 euros a time.

WIND DOWN: Rihanna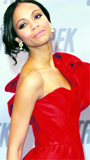 Switching tracks
Actress Zoe Saldana has stepped out to clarify reports that claim she suffered a mental breakdown after filming Avatar, insisting comments she made to a magazine have been misconstrued. The sexy star told Latina magazine that the promotion and success of the sci-fi epic took its toll on her physically and emotionally, admitting she burst into tears in a Paris hotel and couldn't control her sobbing.


ON JOURNEY: Zoe Saldana
Johnny Depp plays a journalist
Johnny Depp is all set to join the cast of gonzo journalist Hunter S. Thompson's upcoming movie The Rum Diary.
Kabbalah keeps me positive: Ashton Kutcher
Hollywood star Ashton Kutcher believes his faith in Kabbalah sets him on a positive path for the week ahead.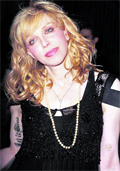 Love is looking for 'love'
Courtney Love is said to be "infatuated" with Salman Rushdie after striking a blossoming friendship with him. The 47-year-old American singer was pictured with the 64-year-old Indian-British novelist at a New York literary event, and were later seen "flirting heavily".



LOVELORN: Courtney Love

Fatherhood is amazing: Nick Cannon
Actor Nick Cannon says that he loves being a father to twins Moroccan Scott and Monroe, but finds it hard being away from the babies and singer wife Mariah Carey during shoot. "There is no 'worst' part at all. Everything is amazing about fatherhood. The best part is when they communicate with you and they recognise you. It's the best," said the 30-year-old.
HOME SICK: Nick Cannon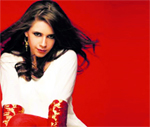 Anurag is my biggest critic: Kalki
Filmmaker Anurag Kashyap had introduced her to Bollywood as Chanda in Dev D and in the process fell in love with her and eventually married her. But Kalki Koechlin says that her husband is her biggest critic and is quite harsh at times.


PROVING SELF: Kalki Koechlin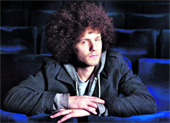 Hathaway sings with Benji Boko
Actress Anne Hathaway may collaborate with British rapper Benji Boko to record her first ever song - Pap Rap. Hathaway recently admitted she loves rapping and wrote her own track about the paparazzi attention she gets. "I'm over the moon to potentially be working with one of Hollywood's A-Listers," said Boko.
PAP RAP: Benji Boko
Chatter box
Rumour mills!
Rumours about actors is a part and parcel of their lives but there are some which leave the actors stunned or in splits. We find out about the most shocking and funniest rumour that they have come across.