Career Hotline
Pervin Malhotra
Not a wild shot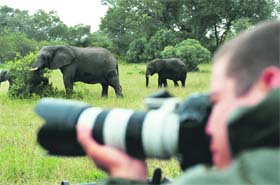 Q. After a family holiday in South Africa this year, I've decided to become a professional wildlife photographer. Please tell me how I can make my dream come true. I have convinced my parents to allow me to return to South Africa next year to capture the wildlife there. Please tell me how to get started.
I'm a graduate.
— Raminder Kahlon
A. Wildlife photography is ideally suited for someone who thrives on adventure, has an impeccable sense of composition, colour and can capture images that speak a thousand words. However, establishing yourself as a professional wildlife photographer is no cakewalk, which is why, many talented photographers remain amateurs. The climb can be hard and long, and the financial returns, not very satisfactory in the beginning. Only those with tenacity and a never-say-die attitude coupled with a real passion stick on and go on to become celebrities like
Mike Pandey or Naresh Bedi (both recipients of the Wildscreen Panda Award, better known as the Green Oscar).
To become a wildlife photographer you need to build a good relationship with the wildlife parks authorities to visit the (restricted) areas, get permits to work off-road and maybe even after hours. It's very difficult to get these privileges. If the South African jungle trails excite you, do try the Kalahari which is reputed to be a wildlife photographer's delight. It's always a good idea to draw out thumb nail sketches so that your pictures have narrative quality. Be prepared to lug heavy equipment - which incidentally doesn't come cheap. Depending on your assignment -- a travel photo-feature - it may take three or four days or even a year or more. You need oodles of patience for that perfect moment and quicksilver reflexes not to miss it as unlike models in a fashion shoot, animals and nature wait for no man. Since few full-fledged courses are available in this field, it would be a good idea to work with an established photographer as an understudy before starting out on your own. You'll gain invaluable learning experience and master some very useful 'insider' tips and tricks of the trade. Three-time green Oscar winner, Mike Pandey and the renowned Bedi brothers are among some brilliant veterans in this field who have inspired many youngsters like you to tread this adventurous path. Although most of the known names in photography are self-taught, change is in the air. A number of photography schools have mushroomed all over the country.
While there are many things a course won't teach you, you'll learn how to handle a camera along with some essential tricks of the trade to get you started.
Eligibility for PhD
Q. I read somewhere that students who were admitted to MPhil on the basis of an entrance exam, can get admission to PhD programmes without having to take an entrance exam. Does this also apply to someone who is pursuing MPhil in one university, but is seeking to pursue PhD in another university? I'm presently working as an ad hoc lecturer in a private college.
— Jiten Pant
A. According to the UGC (minimum standards and procedure for awards of MPhil / PhD degree) Regulation 2009, if you have done your MPhil from one university and wish to move to another university for PhD., the new university may give you credit and exempt you for the coursework done in the previous university. However, you will have to appear in the entrance test as applicable to a fresh candidate who is directly joining PhD. Although many universities ask for an MPhil before admitting students to their PhD programmes, yet others do offer direct admission to Master's degree holders (and in some cases even Bachelor's degree holders) on the basis of their academic qualifications and research capabilities. Incidentally, those like you who are presently working as teachers in an ad hoc capacity but are not NET qualified, have one year (i.e. two attempts) to qualify the NET/SLET and during this one year colleges, and universities may not fill teaching posts presently held by them on ad hoc basis on regular basis.
Leather industry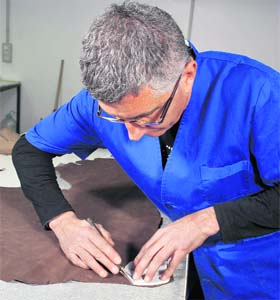 Q. I am keen on taking up a job in the leather industry. Could you please tell me about the scope for designers in this field?
— Tahir sheikh
A. A sector with great potential, India's leather industry is the fourth largest export earner in the country. Whether you are designing leather garments, footwear, handbags accessories or leather upholstery and furniture, it calls for basic knowledge of leather technology and specialised training in different aspects such as styling, creating patterns, fabrication, and keeping yourself updated with the latest in international designing and manufacturing trends and standards.
Special courses in leather design and technology are offered at several institutions.
Test scrapped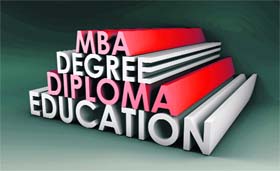 Q. I am doing my fourth year of BTech at an engineering college in Amritsar. Could you please tell me something about the entrance test conducted by the IITs for admission to their MBA programmes. Is it on the same lines as the CAT?
— Ranjodh Singh
A. In case you've missed the announcement, the IITs have just recently decided to scrap the Joint Management Entrance Test (JMET) henceforth. Instead, selection to the postgraduate management programmes at all the six IITs (Delhi, Mumbai, Kanpur, Kharagpur, Roorkee and Madras), will be based on CAT scores.
The JMET being similar to the CAT in content (except for a 'higher maths' quotient), hence it makes sense to have just one exam - both as far as the test takers and the IIT authorities are concerned.
Technical writing expertise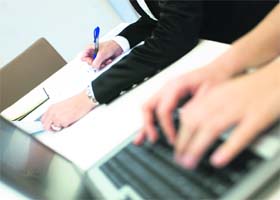 Q. Could you please tell me if there are any good institutions where one can pursue a formal qualification in technical writing?
— Udit Chopra
A. A few universities in India offer education in technical writing, and online courses can be very expensive. On the Internet you can access mailing lists like TECHWR-L, TechComm, and TWIN that are akin to daily online seminars for Indian writers. There are very few journals or books available for technical writers to hone their skills. It is not mandatory to have a technical background to enter this profession. Though there is better scope for science graduates many professionals from the field of journalism, English and even advertising move into in technical writing.
Most entrants tend to pick up the skills through on the job training. However, knowledge of DTP tools (Page Maker etc), development tools (RoboHelp) and web tools (HTML and XML coding is a definite advantage for an online environment.
Symbiosis Centre for Distance Learning (SCDL) www.scdl.net
Certificate Course in Instructional Des (1-yr)
Short-term courses in Technical Writing are also offered by the University of Pune, Department of Journalism, (1-month Certificate, planning to extend to 6-months),
University of Cochin and Indian Institute of Science, Bangalore.
Society for Technical Communication, India Chapter organises training and networking activities in this field. They also have a regular newsletter "Indus" which carries articles on technical communication, particularly in the Indian context.
Details: www.stc-india.org.
Technical Writers in India have joined hands to form TWIN (Technical Writers of India), an association that provides a platform to share their experiences and exchange information. Details: www.twin-india.com
Also check out the following:
Indian Statistical Institute, Bangalore
Technowrites Pvt. Ltd, Pune
The Writers Block, Bangalore (www.twb.in)
S A international, Ltd, Chennai
TASC Consulting Pvt. Ltd, Mumbai
Technical Writers of India, Mumbai
TechnoPoint, Bangalore
The writer is a noted career expert and director, Career Guidance India (CARING). Please send in your queries with your full name, complete address and academic qualifications to: The Editor, Jobs and Careers, The Tribune, Sector 29, Chandigarh-160030, or at careers @tribunemail.com