MUSIC ZONE
Album of the month
Saurabh & Gaurav
Kanye West & Jay-Z — Watch the Throne (Def Jam)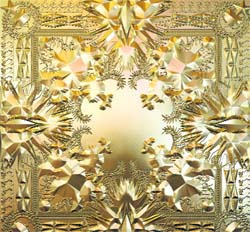 When two legends unite, you expect pure, unfiltered brilliance. Jay-Z has always been known to seamlessly weave street tales, along with delivering a myriad of different styles doing so. On the other hand, Kanye's true power has always lied in his ability to bear his soul through his music. The most fascinating moment of the album occurs on Gotta Have It, when the world's wealthiest and most successful living rappers salute their obvious analogues. Lift Off is a triumphant pop-synth avalanche with a hook so bizarre, only Beyonc`E9 could handle it. On Welcome to the Jungle, he details the family deaths that nearly undid him, while on The Joy he laments, "I seen so much as a kid, they surprised I don't needle pop." Murder to Excellence is tinged with a political or socio-economic hue. 88-Keys creates a positively epic opening track with No Church in the Wild, full of guitar riffs and pulsating bass, building tension that simply never releases.
The stark ballad Made in America provides fascinating glimpses into Kanye's past, coupled with his trademark wordplay, "Started a little blog just to get some traffic/ Old folks will tell you not to play in traffic/ A million hits and the web crashes." Perhaps, the most special moment on Watch the Throne is on Gotta Have It, when Kanye and Jay-Z trade lines, finishing each other's thoughts, leading to blunt verbal exchanges.
Best track: Lift Off
Worst track: Who Gon Stop Me
Gillian Welch — The Harrow & the Harvest (Acony Records)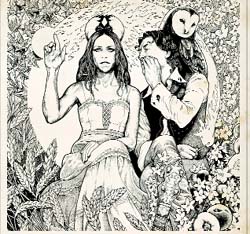 Nearly 15 years after her debut, Welch has creatively and professionally outlived many of her contemporaries. For Welch, it's a return to devoutly traditional folk music, performed with natural confidence throughout. The songs featured on The Harrow & the Harvest are every bit the equal of those on her career-defining Time (The Revelator). Silver Dagger offers a playful demonstration of the type of game Welch/Rawlings like to play with time references. The rhythmic style and lyric call to mind places from other folk narratives, Nottamun Town, in the traditional song made famous by Bert Jansch, or Steve Earle's Taneytown. Down the Dixie Line is a classic southern lament, while The Way It Goes is a jaunty, desolate tale of a girl gone wrong. Tennessee is a full Southern gothic novel compressed into six minutes, beginning with the narrator's expulsion from Sunday school and ending with "sweet heaven when I die." Banjo, handclaps, and harmonica almost drive Six White Horses into the trench of parody, but Welch cleverly follows it with the peaceful, easy Hard Times, about a man and his loyal mule.
Best track: Silver Dagger
Worst track: Scarlet Town
Rating: ***
Little Dragon — Ritual Union (Peacefrog)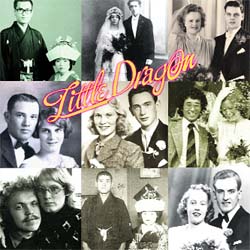 Ritual Union, the band's third album, does not stray from the futuristic sound of their previous record, Machine Dreams, or their team-up with Albarn. On their sophomore effort, Little Dragon turned away from the down-tempo jazz style of their eponymous debut in favour of a more upbeat, electropop direction, however on their third full-length album, the group deepens down tempo mix of icy techno and smoldering R&B. The opening, title track is a well-rounded introduction with the 1990s R&Bs vocals of Yukimi Nagano, her frilly melodies running freely over a bed of polished electronic synths. Electronica bands run the risk of entering an ethereal, psychedelic kingdom and never leaving, but Little Dragon always maintains its tie to the tangible world through Nagano's voice. Opposites truly attract on Ritual Union, as they make for some of Little Dragon's catchiest moments yet, with songs such as the title track and Nightlight being as infectious as Machine Dreams' best. Summertearz, and its post-Timbaland production, plays out on a small scale, but is elevated by the slow burn cohesion between Nagano and all of that starkly rhythmic repetition. Brush the Heat boils, bubbling to a chanted chorus, and Shuffle the Dream crackles mightily, ultimately becoming inflexible series of catchy grooves. What unites the album is, as ever, Yukumi's ethereal voice. There's a dreamlike, yearning quality to her vocals that's further enhanced by the ambiguity of her lyrics.
Best track: Shuffle the Dream
Worst track: Please Turn
Rating: **