Hobbies amid hard work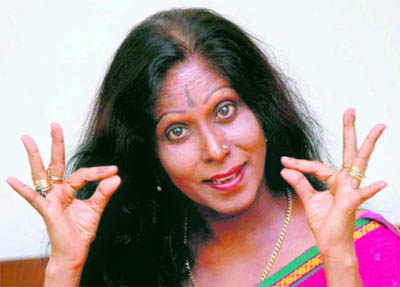 Bureaucrat-cum-dancer Shovana Narayan does riyaz or writing before going to office daily Photo: Manoj Mahajan

Many people take up a hobby that is far removed from their calling but answers the call of creativity. S. D. Sharma meets some such professionals to find out how they balance their passions with demanding careers
There are people whose excellence in a hobby makes them scale such heights that they come to be better known for their passion than their profession. There are others who strive to strike a balance between their calling and their creativity so as to achieve proficiency in both realms.`A0A few such persons share their experiences and tell how their hobbies complement or enrich their professional pursuits.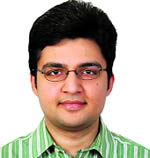 New IAS entrant Kashish Mittal finds a creative outlet in classical music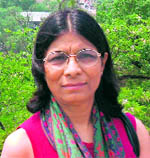 Psychiatrist Savita Malhotra says learning music helps her destress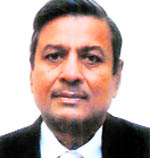 Former chemistry professor Surinder Sharma is also an actor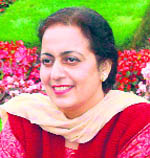 Dr Harshinder's story on foeticide is being made into a Hollywood flick
Many may not be aware of the fact that renowned Kathak guru and performer Padmashri Shovana Narayan is a senior bureaucrat, holding the post of Director-General (Audit), Government of India. She is the perfect example of striking a balance between a demanding career as a senior civil servant (IAAS 1976 batch) and a creative calling as a nationally and internationally renowned classical dancer. Sharing her success mantra and unflinching zeal to perform and promote Kathak, she maintains that one needs to be clear about one's aims and objectives and formulate a disciplined work and time schedule to accomplish these. Says Shovana, "With due concentration, I follow my routine of doing riyaz or writing from early morning till office time and again after office hours. My 10 books, besides three unpublished works, 28 productions presented worldwide, the lecture-demonstrations and solo performances have all been possible without any strain, as I have learnt to extract pleasure from hard work and my achievements."
For former tax officer Padamshri Singh Bandhu Surinder Pal Singh, it was the dry nature of his job that pushed him to seek a creative outlet as a classical vocalist.
"After completing BA -Honours in English from Khalsa College, Delhi, and MA - Music from the Prayag Samiti, I served in various Central Government offices, including the `A0Indian Foreign Service (grade II), before doing a 12-year stint as an income tax officer in Mumbai. The nature of my job was dry — having to deal with accounts and figures. It was okay for a living, but far removed from my passion for classical music, which has been my rooh ki khuraak," shares the younger Singh Bandhu. Surinder Pal Singh, the devotional singing partner of `A0brother Tejpal Singh, says, "Practising classical music, in fact, rejuvenates and energises me to excel in both my passion and in my chosen profession."
Music runs in his family and he owes his grooming and success to elder brother Principal G.S. Sardar, a musical genius of high merit, besides Ustad Amiuddin Khan Dagar and Padmabhushan Ustad Amir Khan of the Indore gharana. Highly decorated, both the Singh Bandhus, with their jugalbandis, have won fame through concerts in India and abroad.
Newly turned bureaucrat, Chandigarh boy Kashish Mittal, an IIT-Delhi graduate with the distinction of being the youngest ever entrant into the IAS in 2011, is also the winner of the Classical Vocal Junior Award of the Harballabh Sangeet Sammelan.
At present under the tutelage of Pandit Yashpaul of the Agra Gharana, he underscores how a creative pursuit can fruitfully feed professional activity, "The discipline and concentration level I achieve from music helps me to do better in academics and in my profession. I do rigorous riyaz, and this revitalises my energy and mentalprowess."
If bureaucrats and officials find a creative outlet in the arts, so do medical practitioners. Patiala-based Dr Sukhdip Singh Boparai, a leading `A0eye surgeon, is better known for his passion for `A0instrumental music, especially playing the Spanish guitar and piano, and has many awards to his credit. All of his albums, titled Emotions I,II, III, show that he has as much mastery in handling musical instruments as he has in dealing with surgical ones.
His musical journey started with the recording of old filmy numbers on a keyboard for his maiden album, Emotions-I in Cleveland Ohio (USA) in 2005. His latest album of songs played on the Spanish guitar was released by Bollywood music wizard Ravi. "One really gets transported to another world in the ambience created by the singing strings of this guitarist doctor," opines Ravi.
Pallab Ray is a PGI doctor who is as much at ease with musical instruments as he is with medical ones. At his Tollygunj school alumni meet once, chief guest Ustad Amjad Ali Khan had exhorted the students to explore the beauty of the classical genre. `A0"That made me turn to instrumental music, religiously learning the violin, first under the tutelage of Guru Sachin Bhaduri and later under the great Mrinal Sen in Kolkata .
"Once, a top-grade artiste had opined that I had better prospects in music than in medicine. But I opted for medicine keeping in mind the fact that both music and medicine have healing power," says Pallab.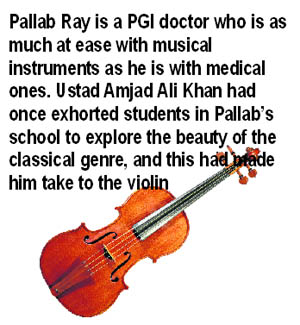 Who would know the therapeutic powers of music better than a psychiatrist? Well-known psychiatrist Dr Savita Malhotra, a senior professor at the PGI, Chandigarh, says her tryst with classical music dates to over two decades back, when she engaged a music teacher for her daughter Aseemita, who never took more than a passing interest in this art. "The ragas enraptured me so much`A0that instead of her, I started taking music lessons, before finally securing a Sangeet Vishard degree from the Pracheen Kala Kendra. Despite a tight work schedule, I never missed concerts by music wizards like Parveen Sultana and Pandit Jasraj in and around the city. However, poetry is my first love and a Haryana Urdu Akademi Award for my book encouraged me a lot to learn the language and obtain a diploma in Urdu," says Savita.
"Technically, my hobby does not have much relevance for my profession as a psychiatrist, but honestly, the daily riyaz on my keyboard or harmonium eases my work stress and certainly helps me enjoy my job more and understand my patients' problems better," the doctor adds.
For Patiala-based paediatrician Dr Harshinder Kaur, creative satisfaction lies in writing and social service. A deputy medical superintendent at Government Rajindra Hospital, Patiala, she is better known as a social scientist and author.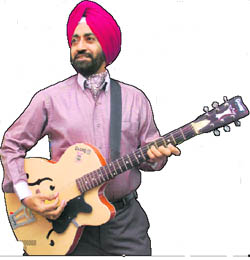 Eye surgeon S. S. Boparai is adept at playing the Spanish guitar
Just back after having been honoured as an international woman activist at the UN, she has earlier been felicitated with a Lifetime Achievement Award by parliamentarians in Ottawa (2010), among others. The author of 15 books, her story "Female Foeticide — A Curse" remains the closest to her heart and is being turned into a Hollywood movie titled, Roaring Silence. Its royalty has been kept aside in the contract to be used for the welfare of poor Punjabi girls, claims Harshinder. "I am providing monetary help to 322 poor girls for their education through a charitable trust," says this winner of the Bharat Jyoti Award- 2010 for social service.
Manoj Singh, an electronics engineer by profession, holding the post of deputy director- general (Telecom Enforcement Resource and Monitoring Cell), has cultivated and nourished his literary passion with an equal and unflinching zeal.
"My hobby of writing has won me awards and the appreciation of many readers and this keeps me revitalised to serve my profession and nourish my passion with brilliance," he says. If the performing arts have takers in doctors and officers, bankers are not far behind. Hailed as the "bank of music" among bankers and art lovers, R.D. Kailey, a deputy general manager with the Punjab National Bank, New Delhi, is also a classical vocalist. "My passion for music certainly supplments my professional performance," he feels.
Commenting on how a hobby can enrich one's work, Dr Manjit Singh Bal, vice-principal, Government Medical College, Patiala, who is also a musician and the author of seven books, including Sheikh Braham and Dabbianwala Khes, says, "The pleasure that comes from pursuing a passion keeps one fresh and invigorated to carry out professional commitments."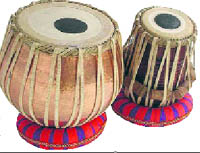 Orthopaedist Dr Rajinder Kanojia finds an outlet in painting and poetry. He still retains the Rs-5 note he won for his poem in school. While his paintings adorn the covers of magazines, his literary contributions have been published in top periodicals and his recitations on AIR, Doordarshan and at mushairas have made him popular among the regional literati. Kanojia sums up his driving force thus, "Mera shehar, meri likhayi aur mera profession hi mere passion hai."
Former chemistry professor, Dr Surinder Sharma, who is also a theatreperson and film actor, with memorable roles in 82 feature films and over 80 plays, besides 110 direction assignments, says, "My love for the performing arts indeed improves my professional outlook and performance."
But the demands of the profession sometimes leave less time for a hobby. Says Dr Chetana Vaishnavi, professor and head, Department of Gastroenterology, PGI, and a poet-author , "I feel that poets are born and not made. As far as a wider reach is concerned, this eludes part-time writers and poets like us, as most of the time we are unable to participate in poetic symposiums or seminars and have to be content with the compliments of our readers."
Nevertheless, these professionals make it a point to find time to nurture their hobbies with a religious zeal.