M A I N N E W S
Special to the tribune
Delhi docs at heart of UK medical insurance scam
Shyam Bhatia in London
Indian doctors and their touts providing false medical certificates as part of an insurance scam for visiting foreign tourists have been named and shamed by investigating journalists of a British newspaper.
UK medical insurers estimate that India accounts for at least six cases of medical insurance fraud every month worth lakhs of rupees.
India is not the only South Asian country to which medical insurance scams are sourced. Earlier this year, a Pakistani-origin businesswoman, Rozeena Butt, tried to claim £2.2 million from insurers after pretending to die from dehydration in Pakistan. She was exposed when police investigators found her own fingerprints on her death certificate!
India-centred scams are often promoted by touts operating from commercial centres like Connaught Place in Delhi, who work hand-in-glove with corrupt doctors, and in one case, even with the owner of an ambulance service.
London's Sunday Times newspaper has identified a clinic in South Delhi where the doctor in-charge fabricated nine medical bills worth Rs 1,80,220 before demanding his cut of around 20 per cent. He even drove the visiting reporter to a cash machine so that he could collect his share of the bogus transaction. Afterwards, he commented, "Buy a bottle of beer and drink on the street. That's the best thing you can do in India."
Although the doctor's corrupt behaviour was captured on video, he subsequently denied he had done anything wrong, including given a false medical report. He told the Sunday Times, "It's not possible on earth. It did not happen. We have a very strict system here. When a patient comes here we see what are the symptoms. I remember that guy (the reporter); he was having serious food poisoning. He had come from some other country, I don't remember from which place he had come. Try to understand, he had that disease… he was suffering from loose motions or something. Food poisoning is a serious disease in India."
The newspaper also names a dentist based at a clinic in Delhi's Palam area close to the international airport. He also handed over fabricated medical documents falsely claiming that the newspaper's reporter had been hospitalised for six days suffering from dengue fever. The newspaper goes on to quote the dentist as saying, "There is an MD, medicine, at a hospital. I can get stuff made there. We can show you were admitted there for a few days. Kidney stones is one thing that cannot be proved, nothing show up (afterwards) for six days. The doctor charges 20,000 rupees and I will take some, at least 5,000 rupees. And we will show 1,50,000 rupees."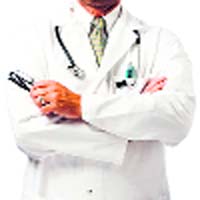 doctored moves
India accounts for at least six cases of medical insurance fraud every month
Scams often promoted by touts operating from commercial centres like Delhi's Connaught Place
False death certificates too!
The newspaper says there is an even more lucrative scam operated by the owner of a Delhi ambulance service. He charges Rs 60,000 for providing false death certificates. The ambulance service owner is quoted as saying, "It (the certificate) will be original, not a fake one. The certificate is prepared by an officer. A senior doctor will sign it with his own hands. It will all be genuine. These are official, government-approved documents."