Making of a rock star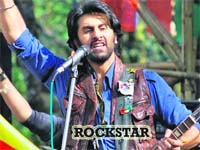 It's about Leaving Home. About their first song, first performance, first album. It's the story of their life, struggle and success, entry and exit of members, music and melody. Leaving Home, the documentary on the life of band members of Indian Ocean like a kaleidoscope shows different facets of their life. It is among the few works that mirrors the life of rock stars. Then there are enough reel references to get a clue about their lifestyle. Rock On was pretty close, London Dreams was hardly musical, Kabhi Haan Kabhi Naa solved some purpose, but it's Imtiaz Ali's Rockstar that is expected to draw the portrait of the rockstar most aptly.
Truth and dare
The success lies not in the fact that he scaled nearly 100 skyscrapers worldwide, (think Petronas Towers, Canary Wharf, Taipei 101). Nor in the fact that he did it all with bare hands, but that he made a switch from battling vertigo to being labeled as the 'Real Life Spiderman.
A thought for theatre
"I may not be a star but a star maker for sure," says Rani Balbir, a theatre veteran from Chandigarh who has trained the likes of Anupam Kher, Poonam Dhillon and Mita Vashisht. She shared notes on her ambitious play Bhagwad Ajjuke - Bhikshu aur Ganika' as well as ongoing Tagore Theatre that the play is part of.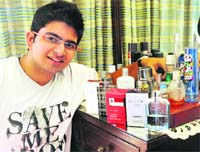 Fragrance
Wonder when someone passes by what runs through your mind? Is it the personality? Clothes he or she is wearing? Or maybe, the perfume that person is wearing? Certainly, a perfume is the most noticeable thing.



All stacked: Vidur Varma flaunts his collection of fragrances
North-Eastern delights
If it's north-east ware that you want to lay your hands on North East Crafts Bazaar 2011on at Exhibition Ground- 34 brings handicrafts and handloom products of entire North Eastern Region - Assam , Manipur , Meghalaya, Tripura, Nagaland, Mizoram, Arunachal Pradesh and Sikkim.
Graffiti Aradhika & Sesh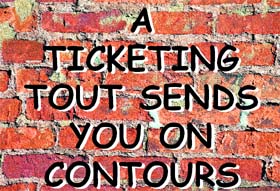 Phone, not a friend
Are you addicted to your phone while driving? Well, it could be due to an anxiety disorder, says a new study. Researchers at the University of Arkansas have suggested that people who engage in the risky practice of using their cell phones while behind the wheel, may be suffering from obsessive-compulsive disorder rather than addiction.
Stress buster
Nurture and nutrition
Wow! What a figure, all eyes turned towards her as she walked through the restaurant to catch up with her friends. "Mind and Body in balance darling," my psychotherapist's voice quickly chirped in.
Star track


Mountain out of molehill


A trip to Pondicherry


Success does matter


Bikini babe


Tale of three cities


B-town's bookworms


Enter, the item boys!


Denial mode
Southern beauty: Kajal Aggarwal
Chatter box


Dream Destinations


Shekhar Suman turns judge again


Small screen, big chances