An actor evolves
The mention of girls drooling over his sexy body, killer looks and naughty eyes still brings an impish smile on his face. "And why not," he says like a young boy with a new-found fan-following. Blood rushes to his cheeks and eyes, adding an extra dash of red. "Why not," we question ourself! This is Kabir Bedi, the man known for slight flirtations and little flings.
Kabir Bedi,

On a serious note...
It's like stating the obvious —Paresh Rawal is an actor par excellence. But for some, obvious also needs to be reiterated — each time. In Chandigarh on Wednesday with his play Krishan V/S Kanhaiyaa, the man who has regaled the audience in various roles, shares excerpts from his life. It's mainly films that got Paresh the recognition he enjoys today, but theatre is his lifeline. "Theatre is my DNA," he says. He effortlessly strikes a balance though. "One needs to have a passion for something, the rest follows," he says.
Turning Point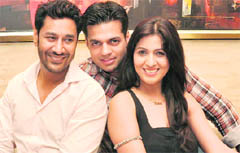 Love and relationships is the theme of Punjabi movie Yaara O Dildaara, starring Harbhajan Mann, Jonita Doda and Gulzar Chahal. For Harbhajan Mann, this is a turning point in Punjabi cinema. "It a fresh cast and each one has put in an effort to bring a change through this movie. The film is a family entertainer that revolves around love and relationships.


Team work: The cast of Yaara O Dildaara

Blaspheming Bollywood


He is working in Bollywood star Akshay Kumar's production Speedy Singhs but Indo-Canadian stand-up comedian Russell Peters says he finds the Mumbai-based film industry awful. Speedy Singhs is the dubbed version of Akshay's international production Breakaway with a backdrop of ice-hockey.




Russell Peters
No pregnant pause
Pains, aches and discomfort are not part of a normal pregnancy. Having a baby is a normal physiological phenomenon and nothing should stop you from enjoying it.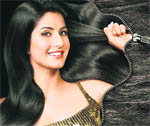 How ads seduce you
Ever wondered how that enticing, full page ad in the magazine made you buy a huge flat screen TV against your better judgement? Ads brainwash you in two ways. There is just the factual type, called 'logical persuasion,' or LP (this car gets 20 km to a litre). Then there is the ad that bypasses conscious awareness, called 'non-rational influence' or NI (a pretty, semi-nude women, draped over a car).
Sleep well, stay fit
Researchers have carried out the study of 62 teenagers and found that sleeping for between seven-and-a-half and eight -and-a-half hours a night kept insulin and blood sugar at the optimum level. Spending less or more time in bed increased the chance of raised glucose levels, while a lower amount of deep sleep caused insulin levels to drop, according to research published in the 'Diabetes Care' journal.
Politically correct
Director Steven Spielberg is planning to release his biopic on Abraham Lincoln after the 2012 presidential election to keep it out of the political discourse. The director says he decided to postpone the release to avoid it from being a "political fodder", the Hollywood Reporter said.