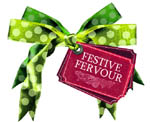 Revelry remix

From the days of dhol and disco dandiya to digital dandiya, the reel and real affair of Bollywood with the season of fasting and festivities has seen a sea change. Tinsel town folks set the mood for the Navratras as they talk of rejoicing, raas and remixes, writes Jyothi Venkatesh


| | |
| --- | --- |
| Mere Brother ki Dulhan songs have set the tone for garba nites | 'Radha kaise na jale' from Lagaan evokes a folksy feel |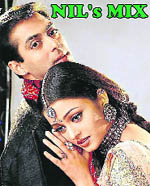 'Dhol baje' plays out the dandiya raas
The Navratra season and Durga Puja see the 'gods' and 'goddesses' of B-town get into a pious mode, with the action shifting to the other kind of floor: dance floor and puja pandals. Stars share what the festivities mean to them in these times of remixes and remakes.
Recalls Shilpa Shetty, "As children, we were told by our parents that Vijaydashami was the festival during which Lord Ram killed Ravana and it symbolised the triumph of good over evil. When we used to live in Chembur back then, I used to make it a point to participate in the dandiya functions in our neighbourhood, along with my younger sister, Shamita. Chembur was a quiet suburb in those days, especially when I was making my debut in films with Baazigar and every organiser used to call me to his dandiya function.
"Over the years, with my hectic schedules, it has become practically impossible for me to find time to take part in garba nights."
| | |
| --- | --- |
| The Dhunki number, starring Katrina Kaif, is all set to spice up the dandiya circuit Photo: Reuters | Actor Shilpa Shetty (R) has no plans to fast but will turn a vegetarian during the festival Photo: PTI |
What about reel action on the festival season? "Strangely, I have not been part of a Navratri or dandiya sequence in any film," says Shilpa.
But actor Gracy Singh does 'score' points here. For, she has a filmi dandiya number in her repertoire. Says she, "How can I forget my song, "Radha kaisi na jale" from Lagaan? It is my all-time favourite dandiya number. Being a trained danseuse, I like playing to dandiya scores though generally I do not attend festivities where I do not know anyone personally. The other dandiya songs I like are "Dhol baaje dhol" from Hum Dil De Chuke Sanam and "Ghunghat mein chand" from film Khoobsurat."
On other favourites for the festivities, Gracy says, "The one Navratri sequence from a film that is my favourite is the song "Bheegi bheegi raton mein" from Ajnabi. I like Phalguni Pathak's dandiya number "Yaad piya ki aane lagi" from her album of the same name, too."
On the current trends in dandiya music, singer Abhijeet says, "I do not wish to sound like a spoilsport, but these days dandiya music is not melodious at all. It has become monotonous because you do not get to hear a variety of sounds and beats. The rhythm has to be original. I like original beats, like in "Pyar ke kaagaz se dil ki kalam se," which I had sung for Ajay Devgn in film Jigar almost 20 years ago and is still played at dandiya nights every year. My evergreen song "Dhoom taana" from film Om Shanti Om is yet another popular score which is played every season at various garba pandals."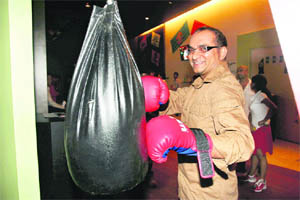 Singer Abhijeet organises Durga Puja on a grand scale at Lokhandwala and keeps half day's fast for four days
Any special offering for the Durga Puja? "I have come up with my latest album of Rabindra Sangeet in Bengali, called Oyi Ashono Toler, in which I have sung 10 songs. It will be played during the Puja on demand," he adds.
What about the changes in rhythm in this age of remixes? He says, "It is interesting to note that when I was a new singer, who was making an entry with films like Anand Aur Anand and Qurbani almost 25 years ago, I used to feel that every original song was being made into a remix. But now I am quite amused to find that every remix sounds like an original song. No song is actually composed for the dandiya season, but people make remixes of the popular numbers and play them during the Navratras."
Has the music evolved so as to connect to the youth of today? Says music director Sameer Sen, "Today, Durga Puja has also become a compulsive obsession, like any other festival in India. Hence, dandiya songs have become smarter, with the incorporation of the drum, besides the dhol and octopad. The idea is to lure the youth with the latest dandiya remix beats."
On her plans for the Navratras, Gracy says, "I have no plans to fast, but I generally try to avoid non-vegetarian stuff during this festival. The one thing I think really goes in favour of dandiya is that it helps you keep fit. Doing dandiya is good if you want to lose weight because dancing to its beats is like going to the gym."

Actor Gracy Singh feels doing dandiya has fitness benefits, too
That festival fasting, too, has fitness benefits is evident from the example of Shilpa. Says she, "Though I used to fast sometime back, when my mum was shocked to see me putting on weight, especially after my marriage to Raj, I don't fast any longer because I am back to my slender shape and, honestly, I do not want to disappear from the face of the earth. But I do turn vegetarian during the Navratras though I have the choicest of non-vegetarian dishes the rest of the time. However, I do not have any favourite Navratra dishes or Puja recipes."
On his preparations for the Puja, Abhijeet says, "This season, like every other year, I will be organising Durga Puja at Lokhandwala in Andheri, Mumbai, on a grand scale, where puja will be done 24x7 and almost every one belonging to my fraternity will come and perform free of charge. There will be no entry tickets, as I will try to get corporate houses to sponsor the event so as to cover the expenses. Anjan Chatterjee will take care of the catering and every one will be treated to the choicest of Bengali cuisine. I will undertake half day's fast for four days during the festival."
So, the season of fasting and feasts has much in store for the film fraternity.
Dandiya in times of DHUnki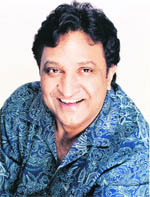 Music director Sameer Sen feels dandiya music has undergone a major change as far as melody and compositions are concerned
On the tunes that will be the flavour of this dandiya season, Sameer Sen of the Dilip-Sameer Sen music duo says, "The most sought-after hit songs to be played during the dandiya festivities this year will be from film Mere Brother ki Dulhan, which have been composed by my son, Sohail Sen. Almost every song from the film is fit for dandiya, be it in Mumbai or Punjab. "Dhunki Dhunki" , "Panghat pe nache Madhubala" and the title track, "Matrimonial si aankhen," will be the most popular choices for garba nights this year."
What have been the changes in the music? "Over the years, the dandiya music has undergone a sea change as far as melody and compositions are concerned. It was music directors Kalyanji-Anandji, who, being Gujaratis, pioneered the trend of dandiya tunes in films with their song, "Main to bhool chali babul ka desh" in Saraswati Chandra in the 1960s. The so-called disco dandiya was brought in the 1980s by Suresh Soni, followed by Babla, the youngest brother of Kalyanji-Anandji and Ila Arun, who has also sung a large number of folk dandiya songs. My brother Lalit Sen has also done a lot of dandiya scores for Phalguni Pathak, like "Choodi jo khanki haath mein'."