Sound policy
With a serious dearth of talent in the policy-making process, students opting for Public Economics course have a bright future ahead of them, writes Meghna Agrawal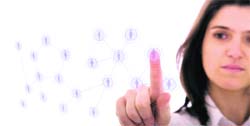 We seem to be living in difficult times. While there seems to be no threat to our national sovereignty, there is a large amount of internal dissatisfaction among the general public that closely resembles a silent struggle. From buying petrol for our daily transport to buying milk for household consumption, everything has become more expensive while salaries and incomes do not seem to be increasing at the same pace.

Vast expanse of geography
Management mantra
'Electric' choice
Explore exhibition designing
Life's lessons
Mistakes Pay
If we look at failure as a learning experience, it can help us become successful. So it is advisable to change "trial and error" into "trial and learn". Thomas Edison experimented in about 6,000 ways in his quest to invent the light bulb until he finally came up with the filament material that worked. So, were the initial combinations failures or mistakes? Certainly not, as these led him to the final triumph.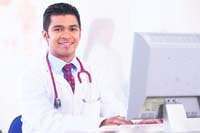 Career compass
Exciting landscape
Before a drug is introduced in the market, it has to pass a lengthy approval process involving a series of clinical trials. This process is called clinical research. A fledgling industry till a while back, today India is the second most preferred destination for outsourcing clinical trials for the global pharma industry today.
Executive edge
Normally in any good business organisation professionals at different levels have rich experience and expertise in their respective field. But given the increasingly competitive and volatile marketplace, professional life at workplace always demands greater knowledge, skill sets and exposure.
Rules of engagement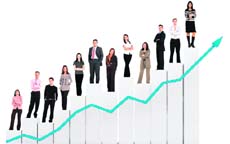 Studies from Gallup, Corporate Leadership council and Towers Perrin have shown that, in typical organisations 20 per cent of employees at any one time are actively disengaged/'Disaffected' from the organisation, while a further 60 per cent are moderately engaged/ 'agnostics' - they turn up for work, perform their designated duties and go home, without being prepared to go the extra mile for the organisation. As a consequence, only 20 per cent of the workforce is actively engaged/'true believers' with the organisation and its objectives.
Office Mantra
Value your worth
At an interview conducted by a multinational company a psychologist found two categories of potential employees - the first one included those who displayed the "I can do" attitude.
CareerCature
Sandeep Joshi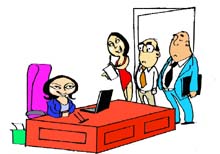 Yes Ma'am. I'll look for smarter subordinates.
Happiness @ work
Provide alternative before rejecting
Accepted that the boss is the last checkpoint of quality, but do not reject juniors' work without giving them an alternative. Otherwise, you are just delaying the process.
Course watch
International Business Strategy
The Indian Institute of Foreign Trade (IIFT) has started a course on international business strategy that aims to develop competence in disciplines and skills associated with the formulation of strategies for business. PGDIBS (Post Graduate Diploma in International Business Strategy) is a one-year course that will equip the present day managers with necessary competencies to formulate strategies in the global business scenario.