Stars rock the city
A switch to the past shows college friends strumming a guitar, when all of them have one goal in life—to become a rock star. Switch to the present, the same trivial instances are rummaged from the memory and used to render the real effect to the reel story.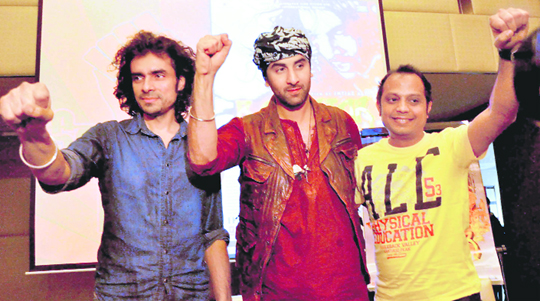 Joint venture

: Imtiaz Ali, Ranbir Kapoor and Hiren Gandhi
The madness and frenzy
Celebes have an innate capacity to turn an average crowd into a frenzy. That is exactly what happened today at Panjab University. Amidst all the dance and drama at the university regarding the PU Youth fest, it was only the moment that the crowd was waiting for. "Ranbir Kapoor will be in Stu C," the microphone said and the audience emptied the hall.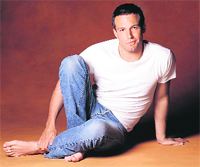 Novel stand
Daredevil star Ben Affleck is to direct the big screen adaptation of Stephen King's post-apocalyptic mammoth novel, The Stand. The 39-year-old actor will helm this Warner Bros project, which was previously reported to be directed by Harry Potter filmmaker David Yates, a publicationsaid.



Daring director: Ben Affleck

Too wild to handle
We Bought a Zoo, the upcoming 20th Century Fox drama starring Scarlett Johansson and Matt Damon, has been targeted by the animal rights group PETA. The film is an uplifting story about a father (Damon), who, with little to no experience, revitalises a struggling zoo but PETA has issued a warning about the dangers of exotic pet ownership to Fox Films, reported a website.
Depp still struggling with limelight
Hollywood heartthrob Johnny Depp thinks there is something wrong with stars who get used to being famous, and admits he is still dealing with his celebrity lifestyle. "I'm still sort of dealing with it.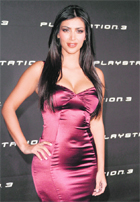 Marrying big screen
Reality TV star Kim Kardashian will move to the big screen for a role in Tyler Perry's upcoming film, The Marriage Counselor. The film is adapted from Perry's 10th play, which began touring in 2008. The story centers around a married couple, an accountant and an Ivy League-educated marriage counselor, whose relationship begins to fall apart after his displaced parents move in, the Hollywood Reporter said. The Marriage Counselor, Judith, stops practicing what she preaches when she rekindles a relationship with an old college flame. Kardashian, 30, will play Judith's co-worker in the film.

Reality queen: Kim Kardashian

Aamir gets going
With Bollywood bigwigs like Amitabh Bachchan, Shahrukh Khan and Salman Khan already weaving magic on the small screen through various shows, actor Aamir Khan feels that his entry into television is not late and he is not running behind the rat-race of TRP.
PRESENT season
Diwali is synonymous with sparkling lights, tempting sweets, pleasant memories with loved ones and loads of gifts! If you are still brainstorming on what to get for your family and friends, here are some pointers:




Timeless and stainless: Steel collection from Magpie
A sweet affair
Exotic packages
Six yard wonder
Auckland Libraries in New Zealand will teach you how to wrap a sari. As a part of Diwali celebrations, Auckland Libraries are organising "Sari wrapping workshop" and "Sari-wrapping demonstrations", where library staff will show how to wear a sari using models from the audience. "Come and learn how to drape the most iconic of Indian garments - the sari", an announcement says.
Green Thumb
Greenery, the scientific way!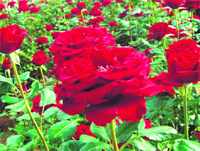 When all the technology and expert advice is available now, why then there is gap in use of available technology. Gardeners, please wake up to this call and do the gardening the scientific way so as to derive the best pleasure out of your gardening pursuits. Very small things in the garden may make a very big difference. Since this is the time to prune roses and add fertilisers let us talk about this queen of flowers. At the time of pruning, normally the gardeners expose the plant roots.