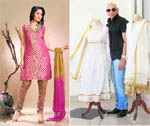 Designs on diwali
A day left for Diwali and if by chance you still haven't added to your wardrobe, it's time you make up for the lost time. At your service are fashion designers who are coming out with creations exclusively made for the festive season. There is ample to choose from-ethnic, fusion, folk — and designers are coming up with fancy collections.
All in a FLASH!


It's that time of the year when one starts planning the Teen Patti card parties; playing with stakes that only they know. Did we hear Diwali? Although some just have fun with close friends and family by preparing for lavish dinners, we ask people what gives them a 'high' on Diwali. Says Sheetal Mahajan, a Chandigarh-based housewife, "Our dinner parties have begun; where the card sessions start around six in the evening and go up to late night. As I'm not fond of playing cards, I just enjoy watching people." She adds, "We have a group of around seven couples who alternatively host dinner-cum-card parties at their places. Every Diwali I enjoy the whole idea of just getting together."

LORD-ing over
Any guesses on who is the most 'popular' god this Diwali? If you chorused Lord Ganesha, you are spot on! With over a 1,000 names, Lord Ganesha is printed on almost all firecracker and sweet boxes; gifted in clay, metal, melamine, gold, silver, brass; moulded in crystal, sculpted in marble, clay and even woven in fabric!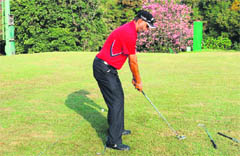 Aim, alignment and stance
The set-up has five parts-aim, alignment, stance, ball position and posture. The routine of most good players during the set-up is to take the grip and place the clubface behind the ball and aim it at the target. This is followed by the stance which is the positioning of the feet. The required width of the stance is set simultaneously with the alignment of the feet and the rest of the body.
Save your skin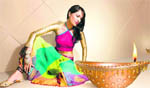 Enjoy Diwali but also be careful about your skin. Crackers and smoke can cause irritation to the skin followed by allergies. Certain ingredients cause redness, swelling, itching, and hive-like breakouts. In some cases, the skin becomes red and raw. The face, lips, eyes, ears and neck are the most common sites allergy. Here is what you can do:

Sweet pangs
Any festival is incomplete without sweets. Sweets are calorie laden. There are a few which have comparatively less calories, like sandesh, petha, rasgulla with less sugar syrup, channamurgi, puffed rice and roasted bengalgram laddoo prepared with syrup or jaggary. So, it is not entirely impossible to avoid high calorie food during Diwali. Here are some tips to avoid those extra calories: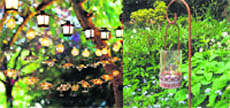 Light up the green!
On Diwali, the quintessential elements tend to remain cleaning up of the house, clearing out negative vibes and welcoming Goddess Lakshmi. Even as the house wears a festive look, the garden should be equally done up - after all it's not everyday that guests throng your house!
star track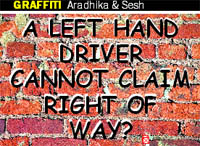 Happy again
chatter box