M A I N N E W S
Home, auto loans set to get costlier
Sanjeev Sharma
Tribune News Service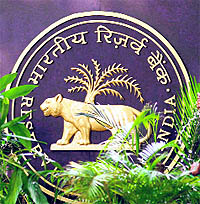 New Delhi, October 25
It was a Diwali gift for banking customers as the Reserve Bank of India (RBI) announced far-reaching changes for retail banking by deregulating savings account interest rates, abolished penalty on prepayment of home loans but this was tempered by a bad news in the form of another hike in interest rates by 25 basis but signalled a pause in the rate tightening cycle.
The big announcement was the deregulation of the savings account interest rate. Currently banks offer 4% interest on savings accounts. Each bank is required to have at least one category of savings account where deposits are less than Rs 1 lakh.
Harsh Roongta, CEO, Apnapaisa.com, says given the current market scenario it is unlikely that banks will start a rate war for savings account. So for lay consumers who keep less than Rs 1 lakh in their savings account it is unlikely to make much of a difference. "We may soon see higher transaction based charges come in for all consumers", he said.
Roongta says it is in the Rs 1 lakh-plus category that there is likely to be a lot of action and if there is a rate war that leads to increase in interest rates on savings accounts it will lead to increase in lending rates as well.
Jagannadham Thunuguntla, Strategist & Head of Research, SMC Global Securities Limited, says post this deregulation, the interest rates on savings bank accounts are bound to move up. This can have quite serious implications on the profitability of the banking system.
RBI hiked rates again by 25 basis points making home and auto loans costlier and EMIs to rise. Following the increase, the short-term lending (repo) rate stands at 8.50 per cent and the short-term borrowing rate (reverse repo) is 7.50 per cent.
The RBI has hiked interest rates by 525 basis points since March last year. (100 basis points equals 1 per cent).
This was the 13th such hike by the RBI in the last 19 months as it has been on a interest rate tightening spree to control inflation which has been stubbornly high and is close to the double-digit mark.
The impact of a 25 basis points increase on EMIs for home and auto loans will be Rs 16 per lakh. So if for a Rs 10 lakh loan for 15 years tenure at 11.5% interest you were paying an EMI of Rs 11,682 now with .25% increase the EMI will become Rs 11,842. Experts say this increase by the RBI by itself may not lead to any immediate increase in lending and fixed deposit rates unless there is a rate war over savings bank accounts.
The RBI also announced that it will implement some of the recommendations of the Damodaran committee report as well as the 10 action points identified in the Banking Ombudsmen conference. One of the 10 action points was abolition of pre-payment penalty on floating rate loans.
This is good news for loan consumers since they no longer need to pay penalty on prepaying home loans. It will also make it easier for consumer to transfer their loans from one lender to another.
Anil Kothuri, CEO, Edelweiss Housing Finance, said the latest increase of 25 bps in policy rates will be mirrored by a commensurate increase in lending rates. Demand for home loans, however, continues to hold despite a 24% increase in EMIs over the past year.