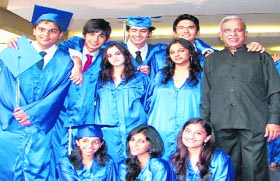 IB Diploma
World class ?
A good high school curriculum is the foundation of a bright career. The International Baccalaureate study programme is one such system that is attracting thousands of students with the promise of holistic education.
Zubin Malhotra assesses the pros and cons of this system in the Indian educational milieu
Career Hotline
Fit for research option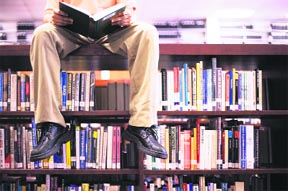 Q. I am planning to do M.Phil in commerce. Please tell me about the scope and names of some universities.
A. MPhil is normally pursued by students who wish to take up research or academics as a career option. Most universities across the country offer this course, although the criteria and admission procedure varies from institution to institution. The main purpose of MPhil courses is to familiarise or train students for doing higher research. In fact, it is increasingly becoming a mandatory requirement for admission to PhD courses.
news board
Outplacement is back
In view of a possible economic slowdown, companies are realising that right-sizing is on cards and are resorting to outplacement, a smoother way of layoffs, says recruitment service provider GlobalHunt.
RBI's young scholars award scheme
IN a move to enable youngsters know about its role and functioning the Reserve Bank of India (RBI) conducts a major awareness and sensitisation exercise. This exercise, 'RBI Young Scholars Award Scheme' will expose youngsters to an actual banking and financial environment and inculcate a sense of pride in the selected ones of having had the opportunity to be associated with the prestigious organisation.
FINE ARTS
Career compass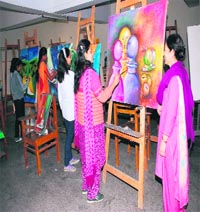 Artistic Finesse
With painting being her first love Jaspreet Kaur, a resident of Bathinda, was counseled to pursue a postgraduate degree in fine arts after she finished her graduation in humanities. Currently a student of Apeejay College of Fine Arts, Jalandhar, Jaspreet feels that she is finally on track to fulfilling her dream of becoming a painter. "As painting was my hobby I never considered studying it as a subject, but now after joining the postgraduate course I have realised the importance of formal training as this is a vast field and also I have realised that there are so many career opportunites in this field. Now I definitely want to make a career in this field."
Course watch
PG diploma in management
Great Lakes Institute of Management, with campuses in Chennai and Gurgaon has launched a two-year PG Diploma Programme in Management (PGDM). The programme, with its focus on emerging economies, offers a value proposition and is a first of its kind in India. Speaking on the occasion, Dr. Tapan Panda, Director, PGDM, Great Lakes Institute of Management said, "The programme, with its emerging economy centric curriculum, will have a term structure in sync with many international B-Schools. This will facilitate student and faculty exchange, semester abroad studies and globally oriented projects - thereby enriching student's quality of learning and exposure."




Rajiv Goyal, Chairman and MD, Surya Corp
First person
Endeavour to match international standards
Surya World group of educational institutions is an initiative of Surya Pharmaceutical Limited, which is a Rs 16 billion Indian Fortune 500 pharmaceutical giant. Located on the Rajpura-Ambala section of National Highway (NH-1), about 45 km from Chandigarh, the campus offers state-of-the-art infrastructure and facilities on the 60-acre campus. In an interview with Jobs and Careers, Rajiv Goyal, Chairman and Managing Director, Surya Corp, talks about the group's ambitious expansion plans, including the setting up of Integrated Technical Institute and Surya World Institute of Business Management. Excerpts: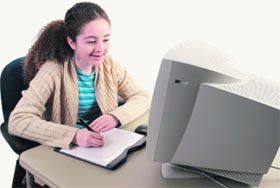 Enter e-tutors
E-tutorial market in India is growing at a compounded annual growth rate (CAGR) of over 40 per cent and is likely to cross Rs 3,500 crore mark by 2015 from the current level of Rs 1,200 crore. "E-tutorials is a niche sector that provides a whole new world of knowledge as there are various online learning programmes that complement every student's unique learning needs.
Happiness @ work
Gems of ancient wisdom
Life is not a race
Don't neutralise your blessings by comparing these with others. Most of us ruin our entire life lusting for what we don't have and what our neighbours, friends, colleagues and relatives do.
Office Mantra
Trust yourself to Trust your juniors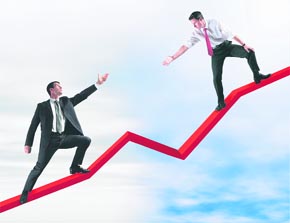 Trust is the most important quality for a manager/boss or team leader as trusting your employees despite differences will encourage them to outperform themselves. It can certainly be a step towards the progress and prosperity of an organisation. While fair play holds the key to keeping an employee happy, there is so much more that the workforce looks for — feedback, training, active participation, having a say in matters, control and above all, trust and a feeling of being needed. Even though most companies realise this, there are still many who do not give these matters the attention that they deserve.


CareerCature
by Sandeep Joshi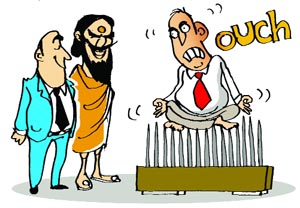 Sir, Can't you suggest some simple stress
reduction exercises?