World of MUSIC
Out of a million, a voice hits you like someone is playing with the strings of the soul; out of a million a voice remains there, forever. Sufi singer Rekha Bharadwaj and playback singer Shilpa Rao are the two names that have hit the chords. The soulful and husky voices have given Bollywood numbers that have a lingering affect, much more than mushy or disco numbers. In Chandigarh to share their experience on Micromax MTV Unplugged, the two different personalities strike a common note — music.
Urbane desire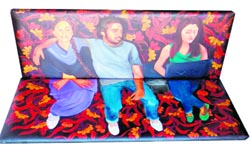 The most popular theory that did the rounds in the feminist circles during the nineties was social conditioning; how parents create the gender divide right from childhood - by gifting toy cars, guns to boys and doll houses to girls. And the outcome was 'tech-savvy' outdoor boys and 'damsels-in-distress' homemakers. That theory is redundant today.

Journey 3 by Seema
Biggest moment when Michelle wore my dress: Naeem Khan
Michelle Obama, Beyonce Knowles, Eva Longoria and Lady Gaga. With a client list as formidable as that, it's little wonder that New York-based Indian designer Naeem Khan says that he loves crafting glamorous clothes for powerful women.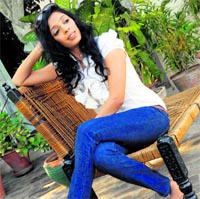 Commercial angle!
Chandigarh girl Garima Arora has added another feather to her cap. Assistant director to Ad Guru Prahlad Kakar, Garima is enjoying every bit of the hardwork that goes into making a commercial. "Life has totally changed since the time I started assisting Prahlad Kakar," says Garima, in Chandigarh for Diwali break. "I never thought I had it in me to be behind the camera, but Prahlad made me understand that to be a good actor one should be aware of what happens behind the camera as well," she says. Garima has traded her easy-going life for the challenging work of an assistant.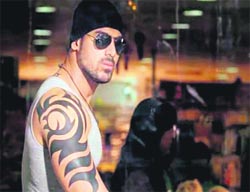 Bollywood sans gender bias
Costume designer Shyamli, who had styled John Abraham in Force and the upcoming Desi Boyz, says there has never been a gender bias in Bollywood. "Even though most of the famous names as (costume) designers are male, the number of women stylists joining the bandwagon have been more in recent years," Shyamli said.


Reel to real: John Abraham
Rapid fire round
Bipasha Basu is enjoying herself these days: she is making new friends and working hard. She doesn't want people to keep talking about her past because she has moved away from it all. Here is a rapid-fire round with Bipasha.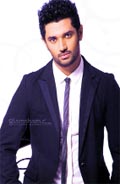 Great beginnings
Known politician and Lok Jan Shakti party chief Ram Vilas Paswan's son, Chirag Paswan, was seen promoting his upcoming film Miley Naa Miley Hum along with co star Kangana Ranaut in Patna recently. During the promotion, Chirag said it was his childhood dream to become an actor and he had worked really hard to come this far.



New avenue: Chirag Paswan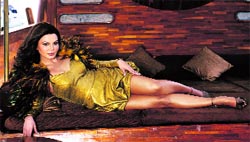 Rakhi Sawant miffed with Censor Board!
Upset with the Censor Board for bleeping out certain words from her song Jawani Ki Bank Loot Le in her upcoming film Loot, fire cracker Rakhi Sawant was in attack mode recently.


Indecent proposal: Rakhi Sawant
Living life king size


Leonardo DiCaprio, who is currently the highest paid actor in the world, has made Sydney his home till Christmas, where he is leading a luxurious lifestyle. The Hollywood heavyweight is presently shooting at Fox Studios and on location in Rozelle for The Great Gatsby. Intensely private, he has been dodging Sydney media since his arrival in August and has taken to hiding under a large baseball cap and being driven about in a convoy of vehicles, with body doubles employed as decoys, a website reported.

Neighbours' envy: Leonardo DiCaprio
Sister act
Celebrity sisters duo Kourtney and Khloe Kardashian have come out to support sister Kim, who filed for divorce from Kris Humphries, her husband of 72-days. The 31-year-old reality star filed for divorce in Los Angeles court on October 31 and her sister Kourtney has revealed on Twitter those closest to her are all rallying round to give her support.
Baby bumps
Singer Jessica Simpson has finally confirmed that she is expecting her first child. She has been at the centre of swirling pregnancy rumours for weeks now but kept mum until now, a publication reported. The 31-year-old star made the official announcement on her website in a short message.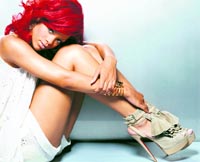 On sick leave
The 23-year-old, fell ill and was taken to a nearby medical centre, reported a website. The singer has been hooked up to an intravenous drip in a bid to replenish fluids, and she uploaded a snap of herself in a hospital bed on Twitter while apologising to her fans for cancelling the show.


Girl interrupted: Rihanna

Please stand up!
Oscar winning actor Al Pacino is all set to portaray himself as a stand-up comedian in a comedy flick. The Scarface legend, who will shock fans of his dramatic work with a cameo in film maker Adam Sandler's upcoming comedy Jack and Jill, insists it's perfect casting because Pacino's roots are steeped in comedy, a publication reported.

Comic timing: Al Pacino
As ordinary as it gets
Twilight actress Kristen Stewart insists she is not distant and cold but struggles to talk about herself as she still has a lot to learn. The 21-year-old actress - who is best known for playing Bella Swan in the Twilight Saga film franchise - thinks she is often unfairly portrayed as distant and cold but believes she has that image because she finds it hard to talk about herself, reported a magazine.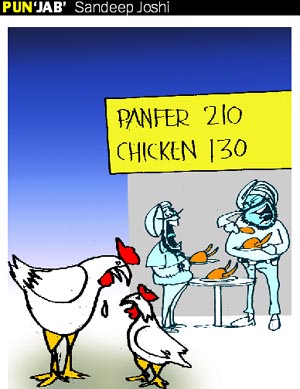 Cause and effect:

Rising paneer prices has devalued us!

Chill pill
Winter is knocking at the door and it's time we say goodbye to ice-creams, sorbets, juices and many more delicacies that we enjoyed during summer! Well, the new season also means that we add fresh food items to our diet. "Protective food is required during this season. Due to changed lifestyles and bad eating habits, our body lacks essential vitamins and minerals. To cope with environmental factors we must include fruits like amla, lemon and orange to build resistance for the coming winter," says Sonia Gandhi, senior clinical nutritionist, Fortis Hospital, Mohali.
cELEB point
The Lucknow saga
I like this balance between hardcore commercial cinema and realistic films. I got a call from this director from Lucknow who said he wanted me to do this film based on a true story. And he wanted me to come in 10 days. I was taken aback. I have never signed a film in such a hurry and at this short notice, especially when we are already shooting back to back!
Social touch
Our social circle is at its peak when we are at twenty-one with a staggering ninety-nine friends but the number drops sharply as we get older, a new study has revealed. The study found that the typical 21-year-old's social circle nearly hits hundred more than at any other time in our life, with thirteen 'best' friends, seventeen 'close' friends and seventy acquaintances. But this number drops sharply to sixty-eight by the time we are 29-years-old. The decline continues to sixty-three at the age of 39, forty-three at 49-years-old and plummets to around forty-one when we hit 55.
Warmth of KULLU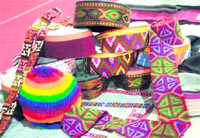 The Manu weaver's handlooms and handicrafts co-operative society, Manali has organised an exhibition in Chandigarh at Lajpat Rai Bhavan-15. Says Anil Mehra, president "The exhibition has many craftpersons who have come from various parts of Himachal Pradesh to display and sell their handloom products.

Cap it: Kullu topis are a big draw at the exhibition

GET PHYSICAL
Breathe easy with matsyasana
Matsyasana means fish posture. The name of the posture derives from the fact that if you adopt the position in water, you will float quite easily.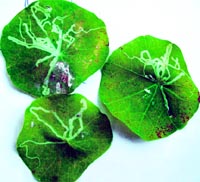 green thumb
What a pest!
Insects came on this earth many thousands years before the human race did. Today, they are an integral part of our life and there is strange co-existence—they live within our own body system, in the immediate environs of home indoors and in the outer garden. This has also made their existence prone to onslaught from the human being prompting them to create camouflage devices to escape. One such insect is the Leaf minor. 
Chatter box
Alternative theory