The healing Tech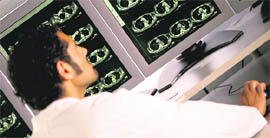 Usha Albuquerque If you have a keen interest in health sciences and computer technology and are looking for a people-oriented career then you may like to consider Nuclear Medicine Technology. This is specialised field of medical diagnostics, which takes x-ray like images of the patient, to enable a doctor to make an accurate diagnosis.



Career Cature
Sandeep Joshi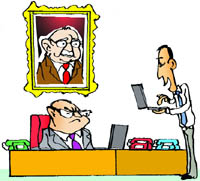 Sir, I have a large number of followers on the Internet. What other qualification could you need?
Course watch
Degree in International Political Economy
The University of Southampton's School of Social Sciences is inviting applications for PG Diploma/ MSc International Political Economy for the academic year 2012. The programme is designed to equip students to undertake independent research in politics and international relations, with special interest in the field of international political economy.


A challenging Choice


Not a wise move


UPGRADE your skills


Expanding business


Webmaster's work profile
Career Compass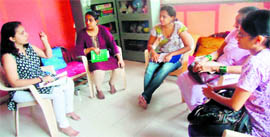 An articulate choice
Most of us take being able to speak for granted. But when speech problems arise, we need the professional help of Speech-Language Pathologists, sometimes also called Speech Therapists. Speech and language pathology is the study of speech, language, voice and communication disorders e.g. stuttering, stammering, mis-articulation.
News Board
No more engineering colleges please!
The All India Council for Technical Education (AICTE) has reportedly received letters from half a dozen state governments advising it not to extend sanction for opening any fresh engineering colleges.
First Person
Imparting skills that Pay
With placement drives in full swing in most of the professional colleges in the region, the news of students bagging hefty pay packages is making the headlines as a routine.
Office Mantra
Pump up your
Just as there are guidelines for proper conduct at home and social events there are etiquettes to be followed at workplace. Generally there are common acceptable workplace etiquettes that every professional must follow regularly. These ideal office etiquettes or manners define the behaviour of an individual in a working environment regardless of the situation.
Jobscape
Hiring loses steam
I ndia Inc witnessed a 16 per cent decline in recruitment in October, 2011 when compared to September, 2011, as all key industry sectors and functional areas have witnessed dips in their hiring activity when compared to the previous month.