Starry dreams

Bollywood remains a magnet for fortune seekers. Vimla Patil takes a look at few newcomers and some of the Hindi film industry's biggest stars, who came to the shores of Mumbai with stardust in their eyes
They say that the dazzling city of Mumbai never sleeps. Its glittering streets, crowded markets and business districts see life in its most frenetic form. No wonder, this city of dreams attracts all kinds of people, who dream of big money, success, fame and magic in their lives. Mumbai now houses almost 12.5 million people – almost the population of a small country. Every day, train and busloads of people seeking their livelihood or fortune arrive in the city to make it their home.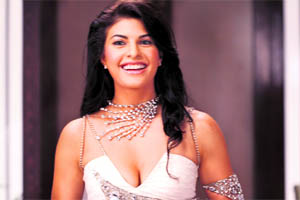 A Miss Sri Lanka Universe winner, Jacqueline Fernandez shifted to Mumbai to work in Hindi films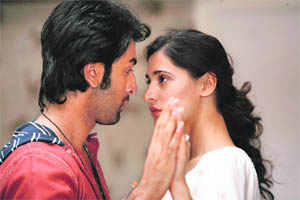 Nargis Fakhri was born in New York to a Pakistani father and Czech mother. After being featured in the Kingfisher calendar-2009, she was noticed by Bollywood biggies
Not surprisingly, the lakhs of wannabes who come to Mumbai, those with stardust in their eyes and Bollywood dreams in their hearts, are the maximum. For decades — ever since Mumbai became the hub of India's film industry — men and women have come to this city to seek that elusive status called 'stardom' and the money and glamour that follows. Even today, this journey of discovery continues with ever-new generations of would-be stars – some determined young pushers and others blessed with a lineage — arriving in Mumbai to take their chance. Here's a fascinating list of the newcomers — against the backdrop of old timers — who have been around for sometime or have just entered, those who are poised for their break in the Hindi film industry.
Nargis Fakhri's recent big-time debut with the young superstar Ranbir Kapoor in Rockstar was directed by the successful Jab We Met director Imtiaz Ali. Reports say that in a few years, she could become a leading star. Fakhri was born in Queens, New York, to a Pakistani father and Czech mother in 1979. She worked as a model in the US till she heard Bollywood's strident call. She came to India to model. After being featured in the Kingfisher calendar for 2009, Nargis was noticed by Bollywood biggies. She is looking forward to a successful career in Bollywood
Zarine Khan is another star, who has been there for some time. She was born to a Pashtun family in Mumbai in 1988. She is fluent in Hindi and Marathi. Fat as a young girl, she began to work out to lose weight and eventually reached her present sexy figure. Her family's financial woes caused the young girl to give up her education and begin working as a model. After several small assignments, Zarine Khan's acting career began by chance when she visited the sets of Yuvvraaj in Subhash Ghai's Whistling Woods studio. Salman Khan was impressed with her and cast her for his film Veer because 'she looked the character'. Zarine was chosen for the role of Princess Yashodhara. Veer's miserable boxoffice performance put her on the back burner for a while. But in 2011, she again made a small appearance with Salman Khan in Ready acting out characters from Mughal-e-Azam, Sholay and Shri 420. She could hit the big league after her new films Housefull 2 and Partner 2 are released.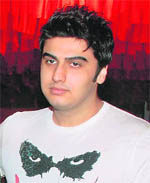 Arjun Kapoor is the son of Boney Kapoor and his first wife Mona. He was working as an assistant director before he was offered Ladies v/s Ricky Bahl
Jacqueline Fernandez is a Sri Lankan actress and model. Born in 1986, she won the Miss Sri Lanka Universe title in 2006. Impressed by the presence of a large number of Miss India's in Bollywood, Jacqueline shifted to Mumbai for an opportunity to work in Hindi films. Her first film, Aladin, brought her the International Indian Film Academy (IIFA) Award and Stardust Award for Best Female Debut in 2010. Since then, she worked in Jaane Kahan Se Aayi Hai, Housefull, Murder 2, Housefull 2, Raaz (3D), Race 2 and Total Dhamaal. A few of these movies will be released in 2012. Jacqueline's "Aap Ka Kya Hoga item number in Housefull" set her on the roller-coaster ride of stardom.
If these are new faces, the slightly older ones can't be forgotten too! Ranveer Singh and Anushka Sharma set the screen on fire in Band Baaja Baaraat a while ago. Ranveer is now poised to become a big star, while Anushka is already in the big league.
Others coming with star lineages, too, have made their presence felt. Sonakshi Sinha, daughter of Shatrughan Sinha, with her dream debut with Salman Khan in Dabangg remains a top record! Ranbir Kapoor, Imran Khan and Sonam are now counted among those who have reached the top after entering the industry through 'family connections'! Chirag Paswan, Parineeti Chopra, Arjun Kapoor and Laxmi Manchu are more recent aspirants.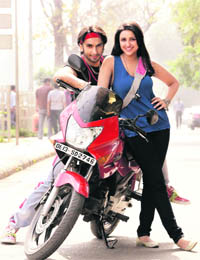 Parineeti Chopra and Ranveer Singh in Ladies v/s Ricky Bahl. Parineeti, a Yash Raj discovery, is Priyanka Chopra's cousin
Light-eyed Chirag Paswan is the son of politician Ram Vilas Paswan, Union Minister for Chemicals, Steel and Fertilisers, in the present UPA government and his second wife Reena Sharma-Paswan. Chirag made his Bollywood debut in a romantic drama opposite not one but three leading ladies in One & Only. At present his second film Miley Naa Miley Hum is running with Kangana Ranaut. The movie has made headlines not because of its boxoffice collections but because the film's heroine Kangana was reportedly offered Rs 10 crore to act as heroine opposite Chirag.
Parineeti Chopra, cousin of Priyanka Chopra, is yet another face waiting in the wings. This new Yash Raj discovery will feature in Ladies v/s Ricky Bahl with Arjun Kapoor, son of producer Boney Kapoor and his first wife Mona. Parineeti earlier worked in the marketing section of YRF Films where Aditya Chopra spotted her and offered her a fabulous opportunity.
Arjun Kapoor is the son of producer Boney Kapoor and his first wife Mona and was working as an assistant director before he was offered this movie. Lakshmi Manchu is the only daughter of actor Mohan Lal and has worked in the media in the USA.
Bollywood continues to attract hopefuls and beckon young people from all over the world to its glamour world. Besides from every nook and corner of India, thousands from East European countries, Australia, New Zealand, Malaysia, Singapore and other countries keep on pouring in to make it big in Bollywood or struggle as chorus dancers, extras, small-time actors, models to seek a slice of Bollywood or the modelling business. Despite many hardships, they continue to harbour dreams of becoming a part of the world's biggest and most swinging entertainment industry.
Big SHOTS


For almost a century, Bollywood has drawn dreamers to Mumbai. From the late Prithviraj Kapoor, whose sons (Raj, Shashi and Shammi), grandsons (Randhir, Rishi and Rajeev) and granddaughters (Karishma and Kareena) made history in Bollywood, to Rajesh Khanna down the line, who conquered every woman's heart. And, of course, who can forget the reigning superstar Shah Rukh Khan, who came from Delhi for a television serial when his life was touched by the golden wand of fortune and he became the Badshah of Bollywood. SRK's "inspiration" Amitabh Bachchan remains Mumbai's biggest success story. Amitabh Bachchan quit his mundane job in Kolkata to work in films, and is now the uncrowned emperor of television, advertising and events and, of course, films. The latest season-5 of Kaun Banega Crorepati has proved once again his mystique and his hold on millions and millions of his fans.