Queen's bloomers for £10,000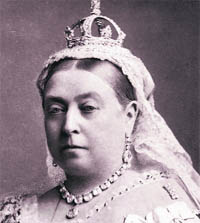 A pair of ample bloomers, once worn by Queen Victoria of Britain, have sold for under £ 10,000 at an auction in Edinburgh. An anonymous buyer purchased the white silk undergarments that went for £ 9,375, including a buyer's premium of 25 per cent. The bloomers were expected to fetch £ 3,000, the reserve price put on them by auction house Lyon & Turnbull.
In fact, the bloomers were part of a vast collection of royal memorabilia owned by the Forbes family, the American publishing dynasty responsible for the Forbes Rich List.
Also in the auction was an oil painting of Queen Victoria and her loyal servant John Brown, given to him by the Monarch, which went for £ 145,250. That was also more than three times the estimate, the British media reported. — PTI