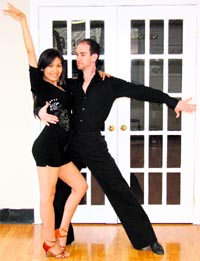 Hip-hop hurray!
Bollywood has already met English Waltz at various hi-profile weddings this season. And settling for nothing less than a personal choreographer, this wedding season, Salsa, ball room dance and even hip-hop adds new flavour to the Punjabi weddings. Says Varun from Varun Dance Studio in Sector 6, Panchkula, "Dance has been an integral part of Punjabi weddings. Earlier it was just bhangra and giddha but now we have families who want to learn dance forms like Salsa, especially for a wedding in the family." And mind you, it's not the bride and the groom alone but papa, mummy, bua and mamiji who are equally interested! "We must have choreographed at least 100 weddings this year itself.
success mantra
Brand bargain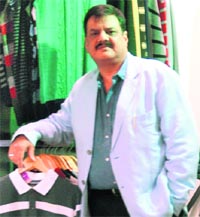 From the first look, you wouldn't expect him to talk much. Darpan Kapoor, managing director and co-founder of Kapsons Ltd, Chandigarh, sits upright in the lounge area of the under-construction office in Mohali. Despite being the 'been-there-done-that' man in the business industry, Darpan has ideas that can make a Havard graduate wonder in amazement. And yes, he begins to talk….the fight for survival that brought him to this pedestal, volley of innovative plans for the future, the daily walk at the Sukhna Lake that reinvigorates him and not to forget, the successful fundas to successful business!

Darpan Kapoor. Photo: Vicky Gharu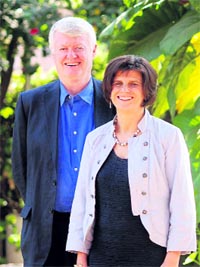 The stage is set
Harpal Tiwana Centre for Performing Arts, Patiala, may be only a few days old but is already thinking ahead and afresh. For a start, it has made grand plans of collaborations with University of West London and Rose Bruford College of Theatre and Performance, one of UK's leading drama schools. In Chandigarh, Kathryn Mitchell, pro-vice-chancellor of University of West London and Michael Earley, principal and chief executive officer of the Rose Bruford College, talk about their vision on how they plan to make the centre a hub from where they will reach out to all of Punjab.


PLAY ACT: Michael Earley & Kathryn Mitchell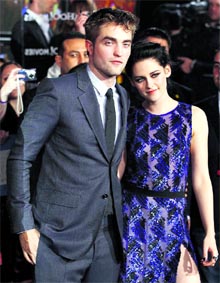 THE BOLD AND THE BEAUTIFUL: Cast members Robert Pattinson and Kristen Stewart pose at the premiere of The Twilight Saga: Breaking Dawn - Part 1 at Nokia Theatre in Los Angeles. — REUTERS

Ranveer the rapper
Actor Ranveer Singh and Anushka Sharma came to promote their film Ladies vs Ricky Bahl on Kaun Banega Crorepati. He showed off his rap style with an impromptu cool number and rapped his ode on the grand finale for Amitabh Bachchan.
Figuring it out
Teen star Miley Cyrus is fighting back criticism about her body shape saying she loves herself. The former Hannah Montana actress said she is tired of gossip bloggers speculating over her apparent weight gain after she was spotted with a more rounded figure recently reported a website.
Watch out
Pop star Lady Gaga has vowed to make her 2012 tour bigger and better than ever and has already designed her extravagant set. The 25-year-old Poker Face hit maker has not yet announced her concert dates for next year but she is already hard at work preparing the show, reported a television channel online.

The oldest and the boldest
Bollywood's 'serial kisser' Emraan Hashmi feels that veteran actor and co-star Naseeruddin Shah has got bolder and dirtier in their upcoming film The Dirty Picture, inspired by late Southern sex siren Silk Smitha's life.

Talking dirty: Emraan Hashmi
Set to sizzle
After Sheila Ki Jawani, Katrina Kaif is all set to sizzle on a new item song for Karan Johar's upcoming film Agneepath. The actress will be performing to Chikni Chameli for the Hrithik-Priyanka starrer, scheduled to release on Republic Day next year.
After the break
Girls Aloud star Sarah Harding has left rehab after spending eight weeks in a treatment programme. The 29-year-old checked into a clinic outside the UK to tackle depression and alcohol addiction following her split from fiance Tom Crane, reported a website. "She's got herself together and she's ready to get back to some sort of normal life." — PTI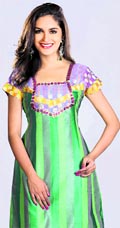 Nothing Fabric-ated!
Khadi—a garment that was once created for self-reliance—is now a chic, hi-profile fabric that signifies style. It's now a fabric that is spinning the world of fashion around it. And since the weather is changing, a slight nip in the air increases the demand for this garment as it is neither too warm nor lets the air seep in! "Khadi has definitely developed over the years. From a raw fabric thought fit for the poor, people have now realised that this is a fabric for those who can pay, care about their skin and are conscious about eco-friendly products," says Param Thakur from Khadi Plus, a showroom in Sector 17 as well as 22. A man who changed the look of the fabric with his brand Khadi Plus, he adds, "Now, khadi is associated with health. It is a skin-friendly."
Celeb point
Tried and tested
Today was a day of trials. Dress trials, I mean. Three different films and all three decided to have their dress trial on the same day. One of them wanted a proper photoshoot. This is something I had never done before. I got up early. Photoshoots can be exciting but you have to do full tayyari! And, as we say in my show on Sony max, "Hum tayyar hain."
GET PHYSICAL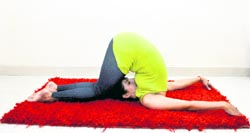 Flexible approach
We can be happy, healthy and cheerful when we live as per the laws of nature. We face physical and mental tensions and diseases when we go against it. When we are in sync with nature our physical and mental energy enhances, which gives the power to understand the human brain and that inspires us to adopt a better lifestyle.
Virtual loveline
People flock online dating sites in search of a partner, who has all the ideal traits they desire in a mate. But when they actually end up meeting a potential dating partner, those romantic preferences are likely to fall by the wayside, according to new research from Northwestern University and Texas A and M University.
Luxury's new address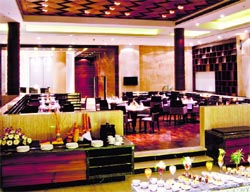 The stage is set for a luxurious experience in a serene environment. Opening it doors for the very elite clientele of Chandigarh, Panchkula and Mohali, is KC Royal Park, Sector-3, Panchkula. Overlooking Nada Sahib and the Panchkula Golf Club, there isn't a sight that you will forget once you set foot here! The water fountain at the gate makes for a perfect welcome. The glass doors open to staff, which has been carefully picked keeping in mind the experience and expertise required to look after a top-of-the-line guest list.
Door to happiness
What is the criterion one considers while buying a luxurious new car for himself? Driving pleasure? Engine capability? Speed? Seductive looks? Exclusivity? Brand Value?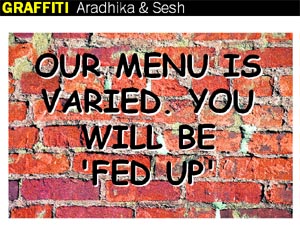 Star track
Crushed out!
Keeping mum
In full swing
For the record
Phone a friend
Left, right and center
Networking pays
Chatter box
Kashmira playing a cupid?
Looking for romance
Just friends
Short take
On a feverish pitch
Ranveer the rapper
Rati discovers Delhi