Translating Thakazhi
Arifa Akbar

Noted Indian-English novelist Anita Nair has said that she found it tough to understand the local dialect used in Chemmeen, the magnum opus of Jnanpith winning Malayalam writer Thakazhi Sivasankara Pillai, while translating it into English.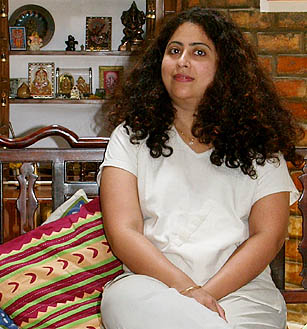 Anita Nair

"Like many Malayalees, I, too, saw only the movie based on the novel and not read the book. It was a great challenge for me as a translator to understand the dialect spoken by characters in it," Anita said while participating in the recent Hay festival in Thiruvananthapuram.
Hailing from northern Kerala, Anita has translated Chemmeen from Malayalam to English, published by Harper Collins India.
Chemmen narrates the story of star-crossed lovers set in the backdrop of a fishing hamlet in Kerala's Alappuzha district. The film directed by Ramu Karyat won the national award in 1960s.
"I always tried to think from the point of view of the author when translating the work. It was also a challenging task to retain the beauty of the language and ideas conveyed by Thakazhi in the original text," she said.
Anita said she did not think that translating a book would influence the writing or creative energy of the translator.
"Translating a book and writing a fresh one are separate brain works. When I worked on the translation of Chemmeen, I was working simultaneously on a novel of mine also," she said.
A bestselling author of The Better man, Ladies Coupe, Mistress and Lessons in Forgetting, Anita's books have been translated into over 30 languages around the world. — PTI