Funny side up!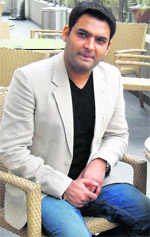 "When you want something, all the universe conspires in helping you to achieve it," wrote Paulo Coelho. Kapil Sharma, who rose from a humble family in Punjab to make a mark as a comedian (well, he's been winning almost every show for the last few seasons) is a firm believer in this. In Chandigarh on Thursday, garnering support for Star Ya Rockstar (he has made it to the finale), Kapil shares the funny as well as serious side of his life. "I always wanted to be a singer," says Kapil, who did theatre, comedy and is now finally living his dream of becoming a singer in Zee TV's Star Ya Rockstar. "By God's grace, I got the audiences' love as a comedian; when I stepped into this show I had a belief that I will make to the finals as well," says Kapil, who is looking for audiences' votes to win the competition.
COMIC VEIN: Kapil Sharma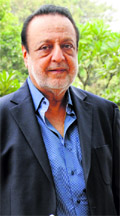 Song of tradition
It's that time of the year when winter winds are picking up and we are eagerly awaiting the festival season ahead (read Lodhi and Baisakhi). And what better time than this to release an album titled Rut Teohaaran Dee, where Minu Bakshi and Lakhwinder Wadali have given a voice to the rich folk traditions of Punjab. Says Minu Bakshi, "This album celebrates the culture and tradition of Punjab, which is losing its identity with each passing day. The folk songs have been recorded in a new style, but the sanctity of traditions has been maintained."


sing along: Paramjit Singh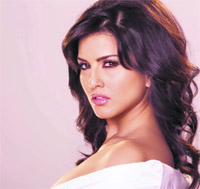 Sunny days
Sunny Leone knows that she has a language problem but still agreed to work in Jism 2, filmmaker Mahesh Bhatt says, adding "she categorically told me that choosing to be a porn star was her personal choice". "She is well aware that language could act as barrier, but is ready to put in that extra effort. She has agreed to do Jism 2, which will be made under Pooja Bhatt's banner, Fish Eye Network. Now they will work out things with Sunny's agent and work out the nitty-gritties," the 61-year-old told after his brief visit into the Bigg Boss 5 house.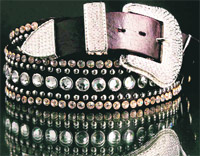 Access baggage
After several months of neutral and nude tones, it seems the time has come to shift towards colour and accessory. Although the catwalks have already seen plenty of show from designers showcasing their latest wares, not for the Autumn/Winter collections, but they have already moved on to Fall/Winter 2011/2012 and clearly determined the fashion trends for this season.
Anushka unplugged
Anushka Sharma tells it like it is. She is funny, lively, and spontaneous. And boy, does she look smashing! The gifted actress talks about her co-stars, link-ups, body image, and more.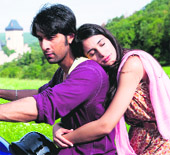 Ranbir rocks
Rockstar has got mixed reactions from audiences and critics but Ranbir Kapoor's performance has been praised unanimously. So the born star-actor talks about the film and life post it.



Ranbir Kapoor and Nargis Fakhri in Rockstar
Deepika talks fashion
Deepika Padukone is known for her elegant looks and fashion statements. She looks good in whatever she wears and till now we have hardly seen her going wrong with her fashion statement. Well, she is blessed with a perfect face and figure.
Advantage Mallika
Mallika Sherawat will star opposite Vivek Oberoi in Gyarah Challis Ki Last Metro. Though Bipasha Basu was being considered, the makers felt Haryanvi Mallika would suit the character of a Punjabi bombshell better.
Waiting for Bitoo
While shooting in Lucknow, the entire Imambara area had to be cordoned off. Massive crowds appeared to watch Ranveer Singh shoot and kept calling Bitoo! Bitoo aa gayaa! Rambo was a clear favourite and worked the crowd very well by obliging fans with waves, hugs and pictures! After pack up, the entire cast feasted at Lucknow's famous Tunda Kababi.

Cruising around
Tom Cruise is going to Delhi and from there he will take a chartered flight to Agra to visit the Taj Mahal. He will be accompanied by his cast members but Suri and wife Katie aren't coming. He will fly to Mumbai from Delhi on Friday afternoon.

India ahoy: Tom Cruise
Chatter box
Learning curve