COLUMNS



THIS ABOVE ALL

TELEPROMPT

GOOD MOTORING

LIFE'S LESSONS

LEXICON

NETWATCH

FOR CHILDREN



CROSSWORD

RHYME TIME
Earlier Feature


TELEVISTA


AUDIO SCAN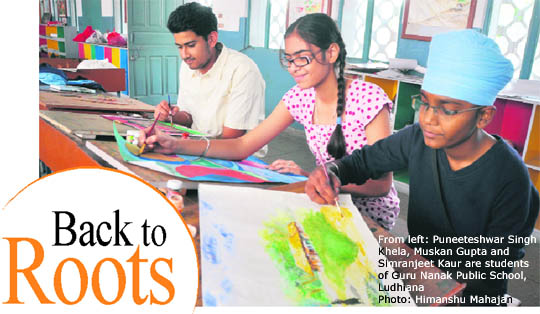 Many NRI parents are sending their children to boarding schools in India so that kids can stay in touch with their roots and imbibe Indian culture and values, writes Swati Rai
M

ost

Indians settled or posted abroad are quite happy with the opportunities and facilities in the foreign land. However, most of Indian parents are concerned about their children's exposure to the Western culture. They feel that there is a tussle between the morals on which they have been brought up and the lack of values that their children are growing up with. As a result, most of the parents have been sending their kids to study in India in the hope of giving them a sound foundation of moral values and academic acumen.
Get set for the chill
A mix of Indo-Western dresses will be the major trend this winter season, says Nivedita Sharma
As winter knocks on the doors, stock up on a mix of bold colours and experimental designs that suit both genders, say experts. Coats, jackets, dresses, hats and scarves and even a mix of Indo-Western will be the major trends this season. Designer Nida Mahmood, known for her flair for creative and dramatic creations, stresses on androgyny fashion for this winter.