Life at the sea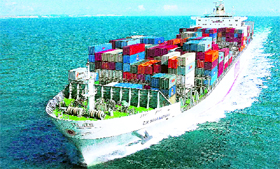 The merchant navy is a commercial fleet which deals with transporting cargo and sometimes passengers, by sea from one part of the world to another. Its fleet includes cargo ships, container ships, barge carrying ships, oil tankers, bulk carriers, refrigerator ships as well as passenger ships. The ships may belong to Indian or foreign shipping companies and are highly sophisticated and technology intensive.


Role of Company Secretary


Brush up your basics before interview


Immigration rules for working women in Gulf
How to retain talent
A recent trend among really productive employees is emerging. They intend to leave the job in hand on finding any better opportunity. Retaining employees is also an important part of the management of an organisation as new hiring never comes cheap.


Career Cature
Sandeep Joshi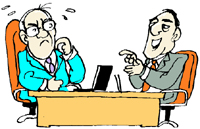 Sir, I have been running a placement agency for eight years but right now I am looking for a job for myself.
ON MY OWN
Facilitating education with 'Computer Masti'
Facilitating education is not a business but it is a very rewarding career". This is the nuance which served as the guiding light for 25-year-old computer science engineer and an alumnus of IIM, Calcutta Rupesh Shah who ventured on "the road less taken" by starting his own venture rather than getting into a 16-hour grind at some MNC after completing his graduation.
Course Chat
Diploma in training and development
Diploma in Training and development offered by the Indian Society for Training and Development (ISTD) is aimed at meeting the long-felt need for a basic qualification in training and development.
Soaring heights for civil engineers
Sprawling jungles of steel, cement, engineers and workers on site… be it an upcoming Metro station or a flyover in construction, one look at your surroundings is enough to drive the message home that Indian infrastructure industry is certainly gaining grounds.
Happiness @ work
As we rarely put our wisdom to use, humans generally oscillate from one extreme to another. Remember, the optimum route is somewhere in the middle.