Every inch an Indian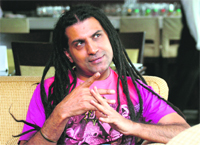 'Coming home now, gonna get there soon now'……Apache Indian's new album Home Run from Universal Music reminds us of a song by the boy band Boyzone. It is a dream, a desire and a need for this reggae singer to connect with his roots. In a way, his latest album is a translation of his long-time desire to return home. Ironically, this home still treats him like a 'foreigner', but for Apache his heart lies where home is!
musical journey: Apache Indian
success mantra

Weaving magic
If only there was a single formula for success; Arun Grover, the chairman-cum-managing director of Amartex Industries Ltd, would have overruled it and created his own! "Exactly, what is the fun in treading a path created by someone else; the joy of life lies in creating your own milestones, creating your own challenges and then overcoming them; creating your own success mantras and then following them.


rapid strides: Arun Grover
Leading Ladies
Women sure are difficult to deal with, but are they equally difficult when they take on the role of a 'boss'? Well, a survey by the British Association of Anger Management claims, 'An increasing number of women in positions of power are bullying colleagues and employees'. The survey further points out, "The main reason for an increase in anger is the inability to deal with stress. Women tend to pay more attention to detail than men, so they sweat over the small things." However, a quick word around and we find contrary reactions.
Courting the coat
Nothing quite defines winter better than layers of woollen clothes and smart coats. Though the trend for coats is as diverse as military-look to classic aviator-look jackets, but this is one 'forever fashionable yet cosy' piece of clothing that can sail you warmly through the winter.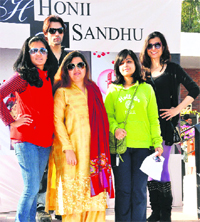 Design with a Difference
The word 'overkill' was created perfectly for the fashion industry. A designer has to come up with something and others have to follow it to the grave! To bring in the much-needed change, Chandigarh-based designer Honii Sandhu unveiled her collection with a fashion show at the Gold Club on Sunday. If you expected Anarkali suits, well they were not be seen anywhere on the ramp. Honii Sandhu made a deliberate decision to leave them out. "Every designer is making Anarkali suits, which is why I wanted to do something different," she offers.
Honii Sandhu (in yellow suit) along with models

Par Excellence
Stay in the process
All golf shots begin in the mind. We visualise the shot and after seeing the kind of shot required we select our club. Once this is done the rest of the sequence should follow automatically. This is easier said than done. The day we play our best golf it seems that everything happened on its own and we just could not do anything wrong. You stand on the putt and are able to see the line without paying any extra attention to the green.
DOC TALK
Soft touch
Winter brings with it problems like dryness, cracked lips, stretched skin, dry hair and more. It is time to be careful and follow certain tips .
Master Chef
Plum share
Christmas means plum cakes. Nobody can celebrate this festival without relishing a piece of plum cake, with ingredients being prepared over a month before. Plum cakes are always made in bulk. So, here is the recipe to bake quiet a few of them together.
Star track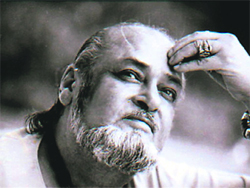 Celebrating Shammi
Jessica was a shy teen
Don all set to destroy
Sweet and simple
Memorabilia goes under hammer
Bonding through weather
Gary bites into a 'delicious' part
Prayers for Rajnikanth
Jeremy is big brother yet again

Bollywood legend: Shammi Kapoor
chatter box
Starry guide to a fab body