Formal touch
Dress up… the season of elegance and extravagant style is here. Though the little black dress is an obvious choice for a Christmas party, the glamorous, flowing dress or cocktail gowns are also popular. Considering that it's the season of parties, we get for you the best that is available. "Cocktail dresses or gowns come in an array of shapes, striking fabrics, with silk, satin and metallic sheen; layered or simply chiffon or georgette being the popular choice," says Rajneesh Jain from Meena Bazaar. He adds, "Every season brings a lot of surprises and this season though the 'little black dress' hasn't lost its charm, colourful cocktail dresses in rich fabrics like velvet, crepe, brocade or silk or stretch satin or even rich tapestries translate well for formal or informal events." While it's the knee-length dresses that are a trend here, Rajneesh says, "The trend of ankle length gowns has to still catch up in the city; here people still prefer knee-length to overtly long gowns."
Winter screen

Finally, after a lot of debate on global warming…after dealing with Nostradamus' prediction of the world coming to an end…winter in finally here. The mufflers, tweed jackets and long boots are a validation of this. And with this snug feeling comes in the reminder of Christmas, Rudolph, red nose reindeer, the old, cuddly ever-smiling Santa Claus.
Christmas jingles
Christmas is round the corner and in addition to the plum as well as rum cakes, decorations, candles and hollies, there is one more thing without which the Christmas is incomplete —the carols.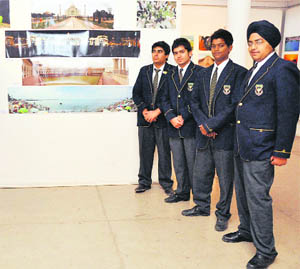 Young eye
A group of students from St. Johns High School eagerly show you the photographs - part of the exhibition that they have put at the Government Museum and Art Gallery, Sector 10, Chandigarh - that they have clicked at the after-school photography workshop, held each Friday under the guidance of their art teacher Michaelangelo Francis.





Kodak moment: Students pose before their work.

celeb point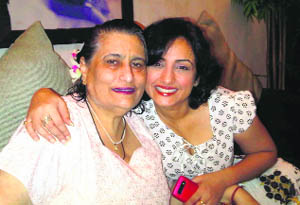 Ma tujhe salaam
I was seven and I remember when I got back home from school, the house was decorated with balloons and flowers. In one corner there were lots of gifts. I loved it all! I was the birthday girl. But the little me looked around for that one face which meant the world to me. My ma! My world was complete in her secure arms, always.


Divya Dutta(R) with her mother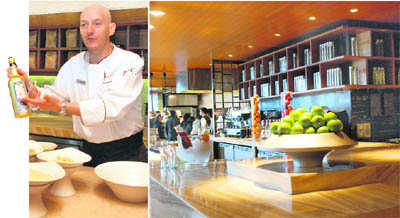 Slice of Italy
'Fresh' and 'simple' are two words that make Italian food healthy and popular the world over. And JW Marriott aims at bringing the authenticity of Italian food to Chandigarh. On Monday, Marriott formally launched Oregano, a fine dining Italian restaurant.

Chef Antonello Cancedda gives a demonstration of Italian cooking(L), a view of Oregano

star track
Glamour quotient
Hey, sexy lady
Priyanka Chopra: We love her grey Zara dress which is of the right length and fits her beautifully. Straight hair or a ponytail would have looked better.

n Who cares?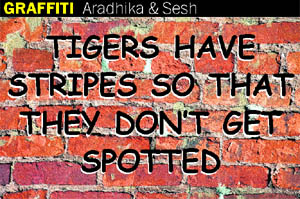 n In a class of his own
n May the best man win!
n The right example
n Son shine
n Blockbuster!
n On the cards?
n Birthday boys
n Adventures galore
n Out of the league
n Hot-shot
n Art of moving on
chatter box
Shama finds love
Shama Sikander was one of the most popular actresses on television especially after her role in Ye Meri Life Hain on Sony. Though she tried her luck in movies, she is now running her fashion label. Shama has not only found contentment in her professional life but in her personal life as well. Officially, she confirms to be dating actor Alexx O'Neil.

n Veena resurfaces
n Aman turns a devil
n Shabana Azmi, Omi Vaidya on Disney
n Deepika's launch pad