Man of many seasons, hues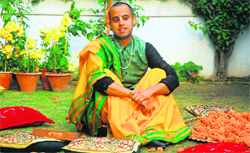 A self-confessed mad-hatter, his attire — a traditional Indian saree with a pearl necklace in place — might distract you away from the seriousness of his work. But rest assured Himanshu Verma, an art curator with a difference and Founder of Red Earth, an arts organisation, is not just another maverick who dons a saree to attract attention.


different path: Himanshu Verma Photo: S Chandan
A tablet for all
The world doesn't seem to be coming to an end…we haven't even run out of IP addresses as Vint Cerf, also known as the father of Internet, had predicted! As for things that can happen, five times more digital information is expected to be created in 2012.
Gyan Zone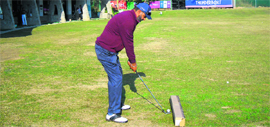 Improve your swing plane
Golf's crooked shots are caused by either an incorrect plane or an incorrect club face position at impact. While the club face position is controlled by the grip or the release, the plane is the path on which the club moves and is controlled by the swinging of the arms.
Zip it up
It's the freezing and spine-chilling cold that gets the jackets out of the closet. Although women love their coats better than jackets, this season the jackets come in a stylish avatar! And if you are looking for the latest trend, after boyfriend jeans it's the boyfriend jacket that you must have in your wardrobe!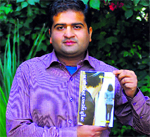 Star-lit
Adhuri Mohhabat Adhure Khwab is a collection of poems and songs by budding writer Ajay Chauhan. On Monday, Ajay who has dedicated his book to Bollywood actor Salman Khan formally launched it in Chandigarh.



on a song: Ajay Chauhan
Portuguese platter
Nando's, Sector-35, Chandigarh, the Afro-Portuguese chain of restaurant adds a Portuguese dish, Cataplana Algarve, to its menu. Well-known for its spicy dishes like the Peri-Peri chicken, which still remains a closely guarded recipe, there is yet another dish inspired from the Portuguese platter.
Eggs for fitness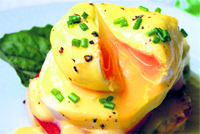 Eggs are a powerhouse food - packed full of natural proteins, vitamins, minerals and other essential elements required for a complete and balanced diet. Eggs are an ideal food for sportspeople, vegetarians (eggetarians), and people who care about their health. However, over the time eggs have got a really bad publicity. And as far as some nutritionists are concerned, eggs are devils in shells. Deemed bad for the heart by health experts, eggs have been the subject of criticism and scrutiny.
Star Track


Gems of the year


Sonakshi's style secrets


Thumbs up


One more time


Hollywood has no hierarchy like B-town: Bipasha


Blunt and beautiful
Chatter Box


Back on the Bigg track


Feigning ignorance


Shock therapy


Waiting for the baby


Losing faith in Krishna?