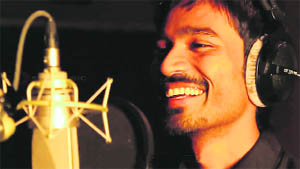 On the Hit-list


The year 2011 had a lot to offer in terms of songs with great tunes, entertaining lyrics and rhythmic beats. And that's what is exactly needed to please the ear and take to the dance floor.
numero uno: Kolaveri Di

The fashion street…
However clichéd it may sound, but it's the final countdown and no one can deny that 2011 was a good year for fashion. We had a fair share of over-exposed prints (lace), dresses, swirling maxi dresses, wide leg pants, classic halter tops, knee length as well as long skirts that were in vogue. And if you track fashion trends of 2011, you'll be glad that there were plenty to get excited about! And it's time to speed up as you need to prepare your closet for the next year!
Shake a leg!
You are all set to enjoy and have a blast at the New Year Eve. We bet you have already zeroed in on hangout places where you want to be. So, here is one more that you can include in the list—the newly reopened, after two years, Warehouse Club at Chimney Height Resorts, Zirakpur.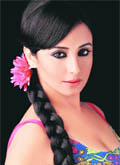 Celeb Point
Time to rejoice
I will be in Chandigarh when you read this. Every year we say, "Ye saal kahan gaya pata hi nahin chala!" This time more so, at least for me! Three days to go and we will usher the New Year. Lots have done this year, and lots happened—good and bad. But life finds it balance, only we take time to adjust to it. On the personal front, kuch rishte bane, kuch gayab hue, some new friends became an integral part and some who were to be an integral part, parted ways. But when did life stop?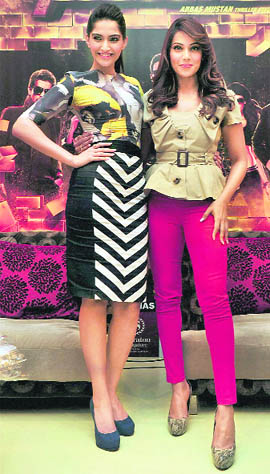 Play it on :

Bollywood actors Sonam Kapoor(L) and Bipasha Basu during a press conference to promote their film Players in Bangalore. — PTI
Life after 50
Women feel most comfortable, happy and content with their bodies when they have reached 52, a study has found. The study, conducted by Kellogg's slimming and lifestyle website Myspecialk.co.uk, found that two-thirds of the women studied feel at their most confident by the time they reach the age of 52.
star track
Big hits of 2011
Rockstar
The magical and mesmerising romantic film by Imtiaz Ali starring Ranbir and Nargis made Rs 69 crore which isn't much over its budget of Rs 60 crore. Yet, it will rake in the moolah through DVD, audio, and television sales.

n Burying the hatchet
n Twin talk
n New role
n Live!
n Love again?
n Don's future
n Double income
n Say no to plastic
n A new chapter
n Star Trek struck
n Going places
n Going zombie