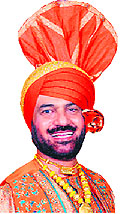 New Year, Punjabi style
The New Year Eve is almost here and just about everybody is making is planning to have a gala time. Sitting back home curled up in a quilt is an option that finds favour with many, while there are others who are all set to paint the city red! Many would sit in front of the television watching celebrities do all kinds of things in the name of New Year entertainment. Talking of celebrities, how can we forget the ones back home? The Punjabi entertainment industry is much in demand when it comes to performing on various functions, especially on New Year Eve. Even though they are not demanding crores to shake their booty like Mallika Sherawat, they are keeping the organisers on their toes. Not literally, but this is how they are placed!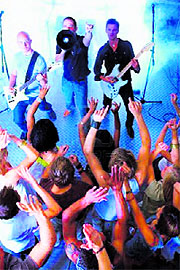 Partying knows no barriers…
Has it got anything to do with the barrage of foreign artistes that barged in and out of India this year? Akon and his Chammak Challo will drive home the point. Perhaps the crowd would no longer have a certain 'celebrity DJ' from neighbouring Delhi or even Mumbai play and just be at peace with it. Even the remix king can't save a New Year's Eve bash anymore, right? How about a jazz artist from Georgia, a percussionist from Iran, a jugalbandi between a sitarist and pianist? Is the fad for real? City clubs and restaurants are going all out to bring in performers from outside India. At Smoke House Deli, look forward to a live collaboration between Azeem Ahmed Alvi and a Persian percussionist C-NA, flying all the way from Iran.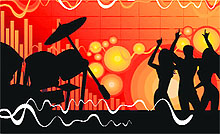 Memory book
The year 2012 is knocking at our door and the party mood is building up. Everyone has his or her unique way of ushering-in the New Year. We ask the city people to share their cherished New Year memories with us.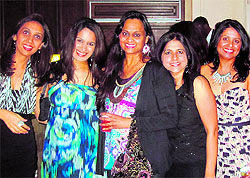 House arrest
Welcoming the New Year at a crowded place is not everyone's plan. After all the main agenda is to celebrate the evening, dance away; enjoy with family and friends. For some people, it's just about good food; good music and they are ready to welcome the New Year at their private house parties.


GALA TIME: House parties are a happening affair
Mundiya goes to Hollywood
Hollywood actor Sacha Baron Cohen, who has given hit mockumentaries like Borat and Bruno, has gone the Punjabi way by including the Mundiya track from Boom in his upcoming film The Dictator.
In flash and blood
If you're busy shopping at a packed marketplace and someone next to you breaks into a jig, don't fret, just join in! Chances are it may be a flash mob.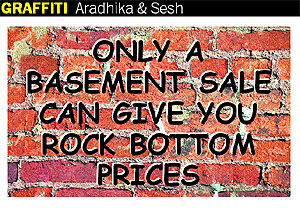 Hollywood rocks
Actor Neil Nitin Mukesh, who will be next seen in action-flick Players feels Bollywood is way behind Hollywood in terms of technology and execution.