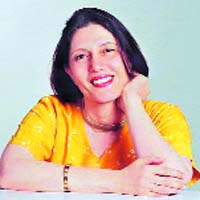 Career Hotline
Pervin Malhotra
Optometry

Seeking a career in Canada
Q. I am an optometrist with a degree in optometry (B.S.Optometry) from a reputed institute. I have been in clinical optometry practice for the past few years now. I am very keen to work as an optometrist in Canada. Is it mandatory to undergo a bridging programme to work there or can I practice without this? — Sudhir Pal
A. From what I gather, you do need to clear the International Optometry Bridging Programme (IOBP) to be eligible to practice as an Optometrist in Canada.
However, you can work as an assistant optometrist in some provinces while attending the bridging programme and it may also be required of you for the programme.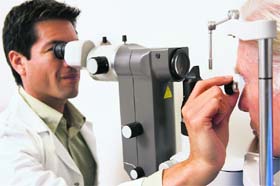 The Optometric Assistant/Technician/Ophthalmic Tech wage can vary: $15 - 20 per hour.
There's something called Certified Ophthalmic Technician (COMT) that requires a course of study, but you should be able to pass it. The same applies for Optometric Technician. You may get paid more if you have the certificate as opposed to just working with your your current credentials. The IOBP requires skills in clinical, refraction and dispensing. They also focus on patient counselling and communication.
To get your licence here, you'll have to take an assessment of skills test and practical on clinical skills that will determine how much additional training you'll need in Canada as a foreign graduate before taking the CSAO exam.
You can get information about this and the international bridging programme (IOBP) on the Canadian Association of Optometrists website: www.opto.ca
Also check out: www.nait.ca/ program_home_32109.htm. Best of luck!
Environment studies

Host of options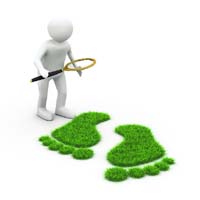 Q. I am very passionate about nature and wildlife. However, as science is not one of my favourite subjects, can I still opt for a career in environment?
— Praveena Sethi
A. Certainly. The Himalayas are melting, the Pacific is rising, Polar bears are dying and we are losing the untapped information and potential of plant species at an alarming rate.
We need to protect the earth not just for ourselves but for our future generations.
And as Yugratna Srivastava, speaking on behalf of the world's 3 billion children at the UN summit ahead of the Climate Change Conference at Copenhagen asked the assembly of world leaders: "If not here, then where? If not now, then when? If not us, then who?"
However, to work in this field, you not only need a passionate concern for the environment, but also a clear idea about what needs to be done for conserving and improving it. If you have a logical mind, and a working knowledge of subjects like geography, geology, botany, chemistry and zoology, along with good communication skills, there are quite a few routes to working as an environmentalist without studying environmental sciences per se.
Here are some that you could consider:
Environmental education and communication: This typically involves conducting awareness programmes in colleges/schools, coordinating community awareness programmes – on rural and specific urban issues etc., communicating through the media — television, radio, Internet etc.
Environmental journalism: Growing public awareness has generated enthusiasm and concern for environmental protection. People's voices are now beginning to be heard and reported in the media. Reporting environmental issues such as nuclear tests, construction of dams etc., making documentaries on various aspects of the environment, and producing films on various issues concerning the environment are areas that environmental journalists/photojournalists can actively pursue.
Environmental law: This would involve working as a lawyer for an environmental consulting firm, environmental organisation, conservation group, or the government.
Environmental activism and social work: This would involve working with an NGO, fundraising/lobbying for an environmental organisation, conservation group or actively espousing environmental concerns. Don't expect a fancy salary, but the work can be very satisfying and purposeful.
Interested in health education
Q. I have completed MBBS, and instead of doing further specialisation in medicine, I'm thinking of going into health education so that I can work with a good NGO or government health initiative for promoting health education. Are there any scholarships for pursuing such courses in the UK?
— Dr. Pankaj Lokesh
A. Amongst others, here's a possible option you could check out. The Brendish Family Foundation Scholarships provide an excellent opportunity for Indian students interested in health education and/or clinical practice to spend a fully-funded year at the Institution of Education, University of London (IOE) acquiring a prestigious MA.
There's one award each for the following programmes:
MA Education, Health Promotion and International Development
MA Technology and Simulation in Clinical Practice
The scholarships cover the cost of tuition fees and provide a bursary for living expenses for one academic year.
To be eligible, you must be an Indian national, who has not previously studied or lived for more than a year in the UK.
You must also meet the entry requirements to pursue a master's programme at the IOE.
You can apply to the IOE via UKPASS. The panel will look for evidence that you possess the following:
An excellent academic track record
A passion for health education and / or clinical practice (depending on the Masters course you want to enter)
Determination to use the skills developed during the study at the IOE to make a positive difference in India
Check in early 2012 for information about applying for the 2012-13 scholarship on the following link: www.ioe.ac.uk/studentInformation/52571.html
Also, contact the British Council office in SCO 183-187, Sector 9C, Madhya Marg, Chandigarh, for other similar possibilities.
Off the regular path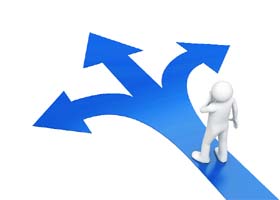 Q. I am a Class XII student in the commerce stream. I don't want to join a regular college. Instead I would like to work and do a correspondence course side-by-side. Please tell me what factors I should keep in mind while choosing a course.
— Suresh Kumar
A. Increasingly, a lot of students have started opting for this track. In order to zero-in on the best course, you must go in for a recognised well-known university. Then check out its jurisdiction. Except the Central universities and a few others, most universities stipulate their own domicile requirements. First try your local university. It will save you the botheration of travelling to another city for taking your exams. Also check out whether the university offers contact programmes in your city from time-to-time, as these can be of great help.
As far as the course is concerned, opt for an 'honours' degree instead of a 'pass' course, if available, in the subject of your choice.
Can I take a year's break?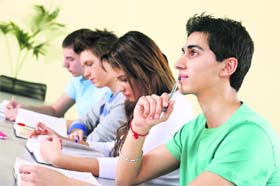 Q. I'm in Class XII. I've taken science but I'm not at all sure what I wish to pursue in my graduation. There are several options that I'm considering but I don't have enough knowledge to zero-in on any particular one. Is it okay to take a year off and explore the possibilities? I'm seventeen.
— Vivek Dev
A. Seventeen isn't exactly an age when you're sure of what you want to be or do for the rest of your life. Unlike in the West, our students don't have the liberty to explore life for a couple of years before choosing their further study or career options. A gap year is always viewed with suspicion and not worth the risk. But there are increasingly a few who dare to tread this less-trodden path.
If your parents are fine with it, do take a year off. But you'll need to structure your time, so that you don't waste it. Otherwise a year will fly before you know it, and you'll be none the wiser!
Alternatively, enrol in a less demanding course in college that will give you enough time to explore your interests and other possibilities.
The writer is a noted career expert and director, Career Guidance India (CARING). Please send in your queries with your full name, complete address and academic qualifications to: The Editor, Jobs and Careers, The Tribune, Sector 29, Chandigarh-160030, or at careers@tribunemail.com