Hail winter!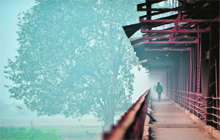 Our curses and concerns on the changing weather conditions seem to be paying off. The cold and chilly winter has taken our talks of it disappearing far too seriously. It is out to prove itself, all set to make us acknowledge its presence and bow down to it. Hail winter! We donít mind it even a bit. In fact, we thought it would never come. We donít mind covering ourselves with layers of warm clothes; we donít mind celebrating the winter with a bonfire. We donít mind, as long as we have ways to deal with it.
Foreign shores
The newly married onscreen couple Ram and Priya go to Sydney for their honeymoon in Bade Achhe Lagte Hain, the protagonist in Hitler Didi travels to Macau in search of her sister and the new reality show Survivor India has been shot on an island in the Philippines.
Cheat code
Itís an old story now. That it got over 30 million views within 40 days of its release on YouTube, that it made it to the top 30 music videos as well, that it has numerous versions in every major regional language.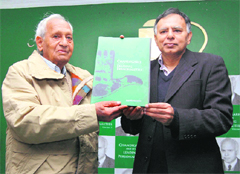 Salute to the city
Chandigarh has always had a fair share of leading personalities. It is only befitting we have more and more of literature celebrating the success of its residents. Which is why, a coffee table book Chandigarh and its Leading Personalities Vol 2 was launched by Padam Shree Nek Chand in the city recently.



Book Release: Nek Chand with Aneesh Bhanot

Art centric
Art brings an element of colour and style into your home or office. Thought must be given to their proper placement and display. If you want to make art the centre of attraction, play down the other elements of the room like window coverings, carpeting, wall coverings, and even furniture. A room crowded with other colours, textures and objects will take the spotlight away from the art.
Spa-cial offer
JW Marriott, Chandigarh, has launched its signature spa - Quan. Quan offers a spa experience based on holistic therapies to help you move towards relaxation,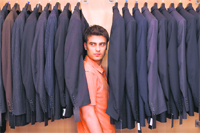 balance and vitality.
Oh boy!
A woman wouldnít be caught dead having an identical pair of shoes in her ever-expanding shoe cabinet. However, with men the same might be a proud possession... itís not for nothing they say men are from Mars and women from Venus.
star track
Love triangles of 2012
Tabu selects David
Meet the parents
Going strong
Manisha moves on
Just married
No time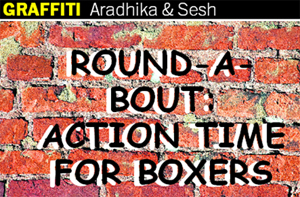 Sonam clears the air
New face of Dior
More than singing
Stay healthy, stay strong
Barrymore is engaged again!
chatter box
Calling quits
Comic Return
Happy or not?
Curtains down soon
Time change