A WIN(E)SOME DEAL
A person who savors wine and is willing to get to the minutest details of its ingredients and flavor can fetch a full-time job in the wine industry. From casual home-based wine tasting parties to finding a career in sales and distribution, opening your own boutique winery, or as a sommelier or wine master at a top hotel or restaurant there is a plenty that this industry has to offer on the career front. Here is a closer look at some of the many career options in the wine industry.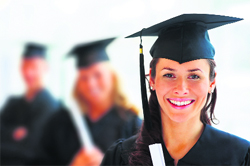 Understanding GPA
Jack of all trades
Try armed forces
Automation engineering A versatile field
Options in linguistics
Course CHAT
MA in International Relations
The School of Social Sciences at the University of Northampton (UK) has launched its MA in International Relations course.
Mass media course for school students
The CBSE is all set to introduce mass communication as one of elective subjects in the upcoming academic session. Like all other courses, the subject will be introduced in all the 61 senior secondary schools in Chandigarh for students of Class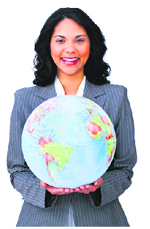 XI and XII.
International marketing
World class choice
In today's global economy, many businesses are looking to expand into an international market, therefore, careers in international business are expected to grow at a faster than normal rate. Marketing on a global scale requires training that emphasises a thorough understanding of domestic and foreign business. International marketing professionals must master the ability to analyse and evaluate business plans that will deliver both financial success and long-lasting customer relationships.
Effective skill development
There is a huge mismatch between number of jobs available and the availability of skilled talent. 500 million to be skilled by 2022 - is a huge mandate and cannot be accomplished by various stakeholders individually.
Skills you can't go SOFT on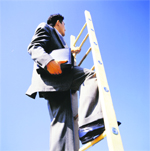 You may be working hard and spending many hours in office. But yet your boss is not impressed with your work. You may be working very honestly and may not be demanding any extra payment for your work, but yet you are not appreciated by your boss and your colleagues. In spite of being intelligent and having a good academic background you are not getting any recognition. While on the other hand some of your no-so-intelligent colleagues are always the blue-eyed boys of the boss and walk away with promotions as well as handsome perks. All this foxes you as you are not able to understand your area of weakness.
On CLOUD nine
As a result of the shift to cloud, there is growing demand for professionals and managers that are more focused on business development than they are in application development.
CareerCature
Sandeep Joshi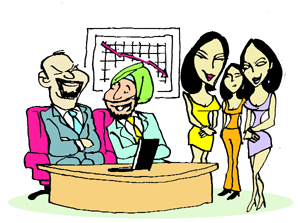 They have been hired to improve company's figures.
Staying quiet doesn't pay always
Employees are often unable to cope with stress of abusive treatment at work, as they tend to keep mum and avoid confronting their boss about their obnoxious conduct, a new study has revealed. A study from the University of Haifa stated that employees coping with the stress of abusive treatment prefer to avoid direct communication even though it would be the most effective tactic in terms of emotional wellbeing.
'Green' potential
With 'global warming' becoming a major concern the world over, the demand for green professionals in India continues to increase, as experts believe that hiring in this segment is likely to grow by up to 60 per cent this year.
Happiness @ work
Learning has no end
In an ever-changing professional world, the only guarantee to keeping afloat is to keep learning. There is no knowing when some old skill may become of use.