Working it out with strangers
You are likely to work with or even more likely to have had worked with a Chinese, Japanese, Indonesian, German, Frenchman… Cross cultural work environment is all thanks to globalisation. And they go way deeper than appreciating teppanyaki or trying out a kimono.
The chosen one
"Chhote miyan subhaan Allah …" seems to be the befitting compliment for handsome and versatile Navraj Hans, son and disciple of Sufi singer, Padmashri Hans Raj Hans, who is the new face for an untitled Hindi feature film. On a short break at the Chandigarh airport, Navraj talks about his passion and profession.
success mantra
Making the inevitable happen…
Rohit Kapoor, the entrepreneur behind Kuber India Group and Ace Healthways, Ludhiana, has achieved success by his sheer grit and determination.
Fashion fundas
Bling is on!
He is known for his experimental designs, the number of international fashion shows, and the unending list of celebrity clients.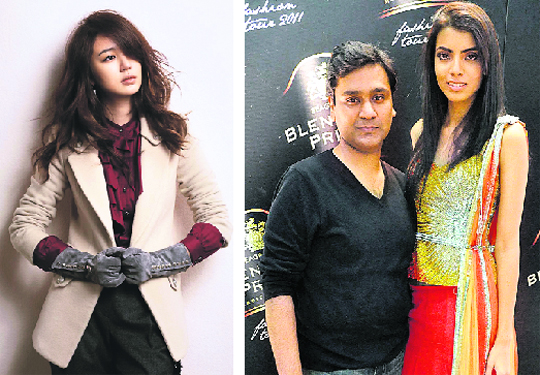 cool look: (L-R) Hollywood glam look is in this winter; Rakesh Agarwal with a model
TROUBLE SHOOTER
Looking for love...
I am 30 years old. I am fairly attractive but I have not got married yet as no one suitable has come along. Many of my friends have boyfriends. Though I did have one for sometime, I do not have one right now. I find most boys either too casual or I feel they have a past. I find myself brooding on this and do not find life as fulfilling as I feel it should be at my age. —Priya, Chandigarh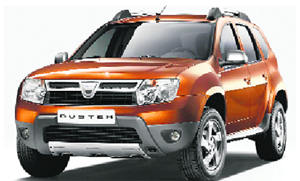 Future Shock
SUV redefined
Amidst the glitter of Bollywood stars and celebs and the launches of jaw-dropping concept vehicles, a segment of cars that got a new definition in the Auto Expo 2012 is SUVs. SUVs have certainly emerged the hot favourite this season as giants like Ford, Tata Motors, M&M and Maruti bring in their rugged machines. Car manufacturers' inclination towards this segment is interesting to observe.
Par Excellence
Make a practice plan
There are many of us who have been playing golf for years and despite this we seem to be static in terms of improvement in our technique or scores.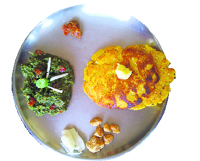 Green temptation
Come winter and almost all restaurants declare their season's special—sarson da saag and makki di roti. Passion of Punjab on a platter, this is one culinary delight that stimulates the taste buds of all and leaves you wanting for more! That luscious green saag cooked with mustard seeds, spices and relished with a dollop of butter!
star track
Hollywood's Golden Age
Har Pal set for summer release
Sonam's love for yesteryears
Why stars split?
SRK vs Farah
chatter box
Keep dancing
Survival tactics
Back with a bang